FREE Member Seminar: How to Read the IRS Form 990
Silver Spring, United States
Bummer! Sales have ended.
Unfortunately, tickets for this event are no longer on sale.
Event Details
Whether you are a member of the board of directors, the head of the finance department, a donor, or a grantor, the ability to read the Form 990 submitted to the IRS by an exempt organization will enable you to gain a great deal of information about the entity. Understanding the information included in the form can help organizations focus on presenting the best possible picture to its potential readers, and can help contributors make informed decisions prior to giving.
Objectives
Presentation Objective: To enable the users of the IRS Form 990 to more fully understand the information contained in the form.
 Highlights
1. Provide a method for determining the financial stability of the organization that submitted the Form 990.
2. Explain the various parts of the return so that the extent of the information available is understood.
3.Discuss areas of particular interest to the IRS and the states. 
This class is offered free in partnership with GWSCPA- Greater Washington Society of CPAs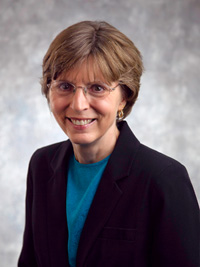 Patricia ("Patty") A. O'Malley is a Senior Manager at Rubino and Company, Chartered, a well-respected regional CPA firm in Bethesda, MD. With an emphasis on accountability, Patty assists non-profit organizations in meeting their financial reporting and operational and federal and state filing requirements. She reviews forms 990, provides technical expertise, manages audits, and performs a variety of management and accounting consulting services.  She is a frequent speaker and writer on a variety of topics specifically related to the concerns of non-profit organizations, including tax, auditing, and other issues. Patty received her BS in Accounting from University of Maryland, University College and her BS in Psychology and Education from Frostburg State College. She is a member of: American Institute of CPAs Council; Greater Washington Society of CPAs; Chair, Non-profit Financial Accountability Task Force
; Past President, Past Chair, Not-for-Profit Organizations Committee; Past Chair, Not-for-Profit Organizations Symposium; Audubon Naturalist Society, Board Member Past Treasurer