Free Film Screening: League of Denial
Oakland, CA
Bummer! Sales have ended.
Unfortunately, tickets for this event are no longer on sale.
Event Details
What did the NFL know and when did it know it?
What's the truth about the risks to players? What can be done? 
Join KQED in discussing this riveting topic.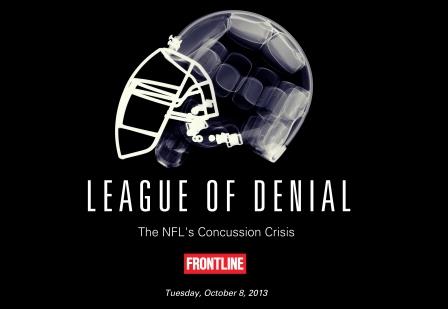 The FRONTLINE investigation details how, for years, the league denied and worked to refute scientific evidence that the violent collisions at the heart of the game are linked to an alarming incidence of early onset dementia, catastrophic brain damage, death, and other devastating consequences for some of football's all-time greats.
Panelists:
Cindy J. Chang, MD
Co-founder and Co-chair of the, California Concussion Coalition
Former Head Team Physician, UC-Berkeley 
Steve Fainaru and Mark Fainaru-Wada
Prize winning, ESPN Journalists
Co-Authors, League of Denial
Mike Gilleran
Executive Director, Institute of Sports Law and Ethics, University ofSanta Clara
Ben Lynch
FormerSan Francisco 49er
Gary Weaver
Former Oakland Raider
Panel will be moderated by: Craig Miller, KQED Science Editor.
Panel discussion directly after film screening. 
View more: http://www.pbs.org/wgbh/pages/frontline/league-of-denial/