FlashONGames (FoG)

Tuesday, May 3, 2011 from 6:30 PM to 9:00 PM (PDT)

San Francisco, CA
Event Details
Another event not to be missed!
Building Multi Platform Games in Flash, HTML5 and Native Applications with haXe
Schedule:
6:30pm Pizza and beers!
7:30pm Live Streaming starting with:
Tarwin Stroh-Spijer, Director at TouchMyPixel
In this session Tarwin will have an introduction on how haxe can help to extend your Flash knowledge for use on other platforms, to Flash, JavaScript (HTML 5), to CPP, and even take your kills of working with Flash and use it on the server!
About Tarwin:
Tarwin is a self taught programmer who loves the power that programming brings him, especially when joined with the reach of the WWW. He has worked as a freelance web designer and developer for almost 15 years. He also worked as a DVD author but was saved from that by the insistence of a university mate with whom he started Touch My Pixel where we got to spend just under two years creating the Flash game Scarygirl - which might just be the longest time spent on making a game in Flash ever?
Tarwin has also taught Multimedia Design at Monash University in Melbourne Australia and been part of small creating interactive artwork, some of which has been displayed internationally at the Taiwan Biennale, 2008, and another which won the prestigious Queensland Premiere's prize in 2010.
You can follow Tarwin on Twitter: @Tarwin or read his Blog on blog.touchmypixel.com
About Flash On Games
Multiscreen gaming with the Flash Platform - Desktop, Web and Devices.
A flash gaming group located and hosted in San Francisco, focused and aim to involve audience and speakers at the national level.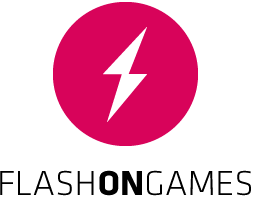 FlashOnGames covers all aspects of a flash gaming development phases, design best practices and technical challenges. Covering the entire gaming lifecycle, from the initial concept game idea, the designer and developer workflows, testing aspects and customers feedback and delivery.
It explores the gaming ecosystem, social platforms, frameworks, distribution, marketplace for the multiscreen gaming.
The sessions will have two sessions with 30 minutes available for each presentation. Extra time will be used as an opportunity for guests to mingle, get to know each others and ask questions to the presenters or the audience.
Visit flashongames.com to know more about the next event.
All sessions will be broadcasted live and recorded on live.flashongames.com
Follow us on Twitter @FlashOnGames
When & Where


Adobe Systems Inc.
601 Townsend St.


San Francisco

,

CA

94103


Tuesday, May 3, 2011 from 6:30 PM to 9:00 PM (PDT)
Add to my calendar
Organizer
CODAME ART+TECH
Nonprofit events to Play, Celebrate & Inspire through experience.
/// MISSION
Promoting collaboration inspired by the convergence of art and technology.
/// HOW
We build immersive, engaging, out of the ordinary experiences by:
Playing

 together with artists, coders, designers, game developers, creators, performers and musicians.

Celebrating creativity by building magic-inspiring experiences that combine art with technology.
Inspiring individuals, entrepreneurs, innovators, startups and companies by injecting creativity into their lives and organizations.
/// ORIGIN
Founded in 2010 and based in San Francisco, California, Bruno Fonzi, inspired by the creative coders, designers, artists he worked with and met at Interactive Conferences around the world,  decided to celebrate his passion of Art and Technology back home. CODAME's first ART+TECH Festival was born on a rooftop downtown San Francisco together with Coder/Musician/Artist Jordan Gray aka Starpause.
After 5 years and more than 60 events, 2014 marks CODAME's most ambitious year to date. Expanding beyond its stronghold in San Francisco, the community is growing to a national level to encompass gaming, design, big data visualization, hackers, music, large-scale installations, fashion and 3D printing as well as internationally-recognized fine artists. CODAME is accelerating the way we interpret and express our rapidly changing world.
/// ANY PIXEL+BIT COUNTS!
With the support of like-minded partners we plan to triple our numbers and bring the San Francisco innovative, independent, and creative spirit of CODAME around the world.  Support us!
Become a patron of the Art and Technology. Support and engage with the Artist of your choice.  Some of the Artist work is available for commission through the CODAME Adopt an Artist program.  For more information click here or just get in touch.
We are members of Intersection for the Arts, a 501(c)(3) nonprofit organization, which allows us to offer you tax deductions for your contributions. Select CODAME ART+TECH as the designated donation. 


/// TEAM

A bunch of peeps with a thing for Art and Technology. In chronological order as joined…
Commodore (in-Chief) @BrunoFonzi
Amiga (Guru Meditation Handler) @Starpause
Atari (Artist Canvas) @Mexist
Spectrum (Ultimate Disco) @Irene86g 
Cray1 (TechArt Ninja) @KKoechley
Lumio (Wiz Art) @HRegev
Pixar (Video Mugler) @AniMusicSF
JUNO-60 (Markup Master) @Gridwalk
Exit(0) (Polyglot) @jessefulton
Müse (Media Guerrilla) @_mckido
Virtual Boy (Doktor of Antinomic Discord) #JtsW 
300 DPI (Art Handler) @lovemodernart
Solaris (Artistar) @JuliaSun
Lady 3Jane (Verbomancer) @LaurunP
DigitalAudioTape (Magic Logistics) @DatPhan 
… and more than 100 amazing artists and volunteers…