First Steps to BOLD
Baton Rouge, LA
Bummer! Sales have ended.
Unfortunately, tickets for this event are no longer on sale.
Event Details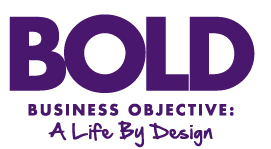 Join us for First Steps to BOLD.  This is a free introduction course to BOLD.  Lunch will also be provided for free!  You can't lose!
Written by Dianna Kokoszka, BOLD includes the mindset, skills and scripts that have propelled Kokoszka's own million-dollar real estate career and secured her place as the industry's "Queen of Systems and Scripts."
Over seven weeks, BOLD conditions agents with powerful mindset exercises, language techniques, business-building strategies and live lead generation activities. Have you ever been to a great training event, pledged to turn over a new leaf and two weeks later, found yourself running your business the same way you were before?
BOLD is different.
Here are the facts:
BOLD participants average 9.56 contracts during the 7 weeks of the course.

The cumulative GCI of BOLD participants was 67 percent (or $12 million greater!) in the 4th quarter of 2009 than in the same quarter of 2008! During BOLD, you condition yourself to adopt the mindset and the activities that allow you to cut through the clutter and head straight for your dreams. You will stop living a life by default and step up to a life by design.
When you attend BOLD, you will:
Overcome your limiting beliefs

Set BOLD goals

Learn how to deliver powerful scripts that naturally influence people to work with you

Build an abundance of leads into your business

Incorporate time-saving strategies and techniques that will take your business to the highest levels

Actually make calls, set appointments and close contracts! Are you ready to go BOLD?