Fine Home Furnishings Sale
Sandy Springs, GA
Bummer! Sales have ended.
Unfortunately, tickets for this event are no longer on sale.
Event Details
Fine Home Furnishings
Private Sale
The items listed and pictured below are all privately owned furnishings purchased originally for Street of Dreams Homes and have been featured in some of Atlanta's most notable luxury homes for sale over the past 3 years.
All sales final.  Cash Only,  Purchased Items must be removed from the home within 24 hours of the sale (no later than 2/3/13 5pm)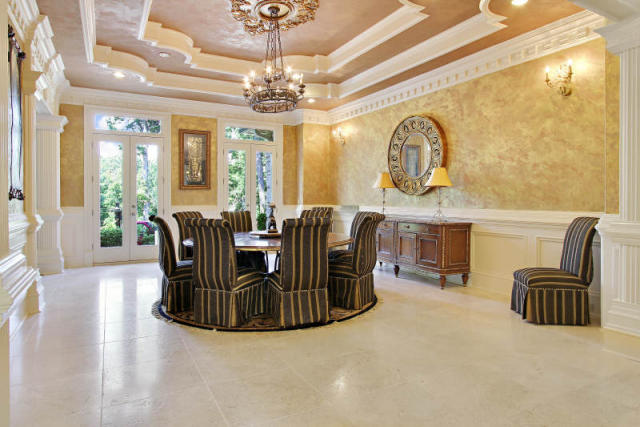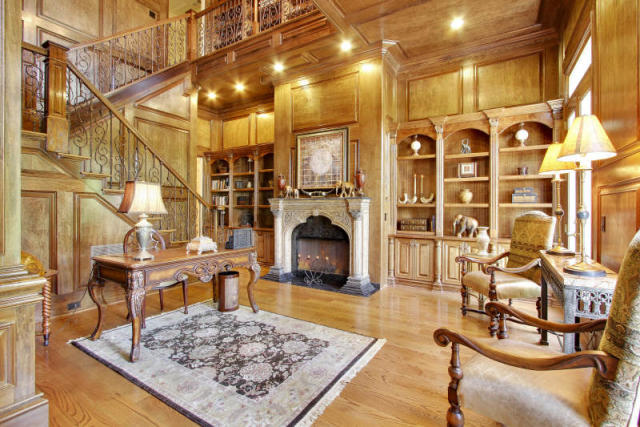 | | | | |
| --- | --- | --- | --- |
| Available Furnishings & Accessories |   |   |   |
|   | 2005 value | asking |   |
| Kitchen |   |   |   |
| Table/4 chairs & Bench | 3500 | 1250 |   |
| wine rack (gold) | 225 | 100 |   |
| Wine cabinet (white) | 100 | 50 |   |
|   |   |   |   |
| Living Room |   |   |   |
| Brown Sectional sofa (3 pc w oversize Ottoman) | 2500 | 1500 |   |
| 2 gold/french silk couches | 3000 | 1500 |   |
| 2 white Leatherette Couches (new in 2012) | 1800 | 1500 |   |
| Fireplace Screen & Tools | 560 |   |   |
| 2 "touele" overstuffed chairs | 1500 | 800 |   |
|   |   |   |   |
| Dining Room |   |   |   |
| Pedestal Custom Table/Round 81" | $4,250 | 3800 | * |
| Chairs-10 Black and Gold High back upholstered | 3000 | (set) | * |
| Wall Print--black/gold | 456 | 350 |   |
| Credenza | 4730 | 2500 |   |
| Round Rug oriental black/gold | 2800 | 1000 | * |
| Torchiere Lamps (2) | $1,400 | 700 |   |
|   |   |   |   |
| Grand Room |   |   |   |
| Mirror | 1275 | 500 |   |
| Chairs (2) Teal/Gold/Brown-antique leg | 1660 | 800 |   |
| Sofa overstuffed (needs recovering of main cushion) | 1800 | 600 |   |
| Deer Tapestries (2) | 640 | 300 |   |
|   |   |   |   |
| Master Bedroom |   |   |   |
| Master bath Ottoman | 700 |   |   |
| Floor Lamp--Gold Palm | 800 | 250 |   |
| Custom Bedding/Pillows | 1350 |   |   |
| Fainting Chair | 2325 | 950 |   |
| TV Armore | 1800 | 1200 |   |
| "Bambo" cabinet | 3000 | 1500 |   |
|   |   |   |   |
| Boys Room |   |   |   |
| Sitting Room Chair | 600 | 300 |   |
| Pine Armore | 350 | 200 |   |
| Bureau/Bookshelves | 400 | 200 |   |
|   |   |   |   |
| Bed room |   |   |   |
| Antique English Armoire | 2750 | 1250 |   |
| Tall Bookcase-antique/white | 1200 |   |   |
| Queen Bed w/custom bedding | 2400 | 1000 |   |
| Dressing Table and Chair | 400 |   |   |
| Pool Table | 4000 |   |   |
| Thermador Outdoor Kitchen/Grill | 3200 | 750 |   |
| Coffee Table | 225 |   |   |
| Shower Curtain/Rug/Towels | 175 |   |   |
| Chair and Ottoman  | 400 | 250 |   |
| Big Desk | 950 | 400 |   |
| Teak Outdoor Dining Table + 6 chairs | 1800 | 900 |   |
| "Stone" outdoor oval table + 6 swivel chairs | 2000 | 1000 |   |
| Outdoor Whicker Love Seat/2 chairs/Table | 4000 | 1800 |   |
|   |   |   |   |