Finding the Chosen People in Haiti
Bummer! Sales have ended.
Unfortunately, tickets for this event are no longer on sale.
Event Details
Finding the Chosen People in Haiti
Young Jews today have been raised on too much of the "what" of Judaism and not enough of the "why", contends Rabbi Sid Schwarz in his ELI Talk; Finding the Chosen People in Haiti. Schwarz, a Reconstructionist Rabbi and founder of PANIM, shares an emotional account of his congregation's experience of building a school with a Christian community in Haiti, and in doing so proposes a powerful answer— service— to the "why" of being Jewish. Schwarz's account and his impact illustrate how we can recapture a new generation of American Jews and connect them to Judaism's tribal essence through the intersection of Jewish and universal values; dignity, tikkun olam, human rights and tzedakah.
To further the discussion around these ideas, ELI Talks is sponsoring an online event to look more deeply into how service and Gemilut Hasadim (acts of loving-kindness)are understood and applied in various Jewish settings. ELI Talks present original and inspiring ideas to the Jewish community that explore Jewish engagement, literacy and identity.
The presenters will explore the potential of service in engaging Generation Y, and discuss if service work is imperative to living a Jewish life.  Rabbi Schwarz will be joined by Rabbi Dr. Shmuly Yanklowitz of Uri L'Tzedek, an Orthodox social justice organization guided by Torah values and dedicated to combating suffering and oppression and Will Berkowitz, Senior Vice President of Repair the World. In addition, Abby Levine, of the Jewish Social Justice Roundtable will moderate the discussion. This event is co-sponsored by AJWS, AVODAH and Repair the World, organizations dedicated to bringing service to Jewish lives and communities.
The first part of the live-streamed event includes a panel conversation, followed by opportunities for audience interaction through questions and comments submitted via twitter or Facebook. 
The conversation will be held on Wednesday, April 24 from 1-2 pm EST.
Registrants will receive additional details and instructions via email about how to log-in, view and participate in this unique event.
To make the most of this experience, we highly recommend that participants watch Rabbi Schwarz's talk prior to tuning in. 
Rabbi Sid Shwarz
Rabbi Sid Schwarz founded and led PANIM: The Institute for Jewish Leadership and Values for 21 years. He is also the founding rabbi of Adat Shalom Reconstructionist Congregation in Bethesda, MD where he continues to teach and lead services.  Dr. Schwarz holds a Ph.D. in Jewish history and is the author of two groundbreaking books--Finding a Spiritual Home: How a New Generation of Jews Can Transform the American Synagogue (Jewish Lights, 2000) and Judaism and Justice: The Jewish Passion to Repair the World (Jewish Lights, 2006). 
Currently, Sid serves as a senior fellow at Clal: The National Jewish Center for Learning and Leadership where he is involved in a program that trains rabbis to be visionary spiritual leaders.  Sid was awarded the prestigious Covenant Award for his pioneering work in the field of Jewish education and was named by Newsweek as one of the 50 most influential rabbis in North America. Sid's newest book is Jewish Megatrends: Charting the Course of the American Jewish Future (Jewish Lights, 2013).
Rabbi Shmuly Yanklowitz
Rabbi Dr. Shmuly Yanklowitz is a modern Orthodox Rabbi, activist, educator, writer, motivational speaker, social entrepreneur, and the founder and president of Uri L'Tzedek, the Orthodox Jewish social justice organization, and the founder and CEO of The Shamayim V'Aretz Institute. In March 2012 and in March 2013, Newsweek called Yanklowitz one of the most influential rabbis in America.
Yanklowitz serves as the president of Uri L'Tzedek and the senior rabbi at Kehilath Israel. Yanklowitz is also the founder and CEO of the Shamayim V'Aretz Institute, a spiritual activist center, where he promotes animal welfare and Jewish veganism. Yanklowitz completed a master's degree at Harvard University, and a second master's degree at Yeshiva University. Yanklowitz completed his doctorate at Columbia and has taught at UCLA Law School and Barnard College.
Will Berkovitz
As Senior Vice President of Repair the World, Will develops partnership initiatives with organizations across the United States, aiming also to to cultivate dedication to service through a Jewish lens. Will works with and teaches at educational institutions – from universities to synagogues to student organizations and experiential programs nationwide and is also a frequent contributor to the Huffington Post. He serves on the ethics committee for the Everett Clinic one of the largest medical groups in Washington State. Will has lived in Israel, England and in several cities around the United States and has lead immersive service experiences around the world. He currently lives in Seattle with his wife Lelach and their children Nativ, Idan and Ma'ayan.
Abby Levine
Abby is the first Director of the Jewish Social Justice Roundtable, a network of 26 Jewish organizations that elevates social justice to the center of Jewish life while working to achieve social change in America. Members include Bend the Arc, the Union for Reform Judaism, American Jewish World Service and more.
Abby has over a decade of experience working for social justice through organizing, non-profit management and fundraising. She was the founding San Francisco staff member and Program Director for Progressive Jewish Alliance, which is now Bend the Arc: A Jewish Partnership for Justice. She went on to work during the 2008 election cycle as Central Ohio Field Director for America Votes, a coalition of progressive organizations that coordinates electoral activity. Most recently, she spent 3 years as Development Manager for DC Vote, which works for congressional representation for DC residents. Abby holds a BA in political science from Yale University.
Special thanks to AJWS, AVODAH and Repair the World for helping ELI Talks spread new ideas and foster conversations amongst Jews worldwide.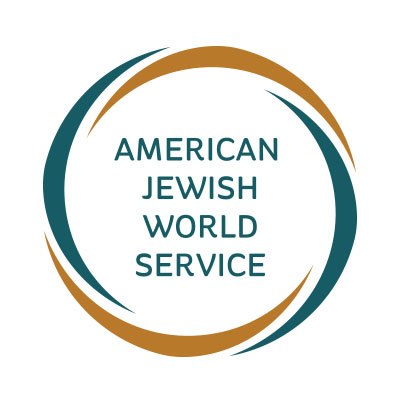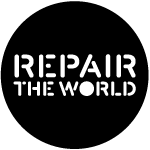 About ELI Talks
ELI Talks are intended to develop a global discourse amongst Jews worldwide in which commitments to Jewish literacy, Jewish religious engagement, Jewish Peoplehood, and Love of Israel are central. 
Find out more, watch the talks, and get the latest updates about ELI Talks by subscribing to our YouTube Channel at www.youtube.com/elitalksvideo and by following us on Facebook at www.facebook.com/elitalks and on Twitter at www.twitter.com/ELI_talks.