{FCS SWAPPERS of SCHENECTADY} February 2013 Food Swap

Sunday, February 10, 2013 from 12:00 PM to 1:30 PM (EST)
Who's Going
Loading your connections...
3 of your friends are going.
Share it to get more people on board!
Share
Sara Haughty
San Francisco, California
Luke Picard
London, United Kingdom
Rick Vespucio
Florence, Italy
Event Details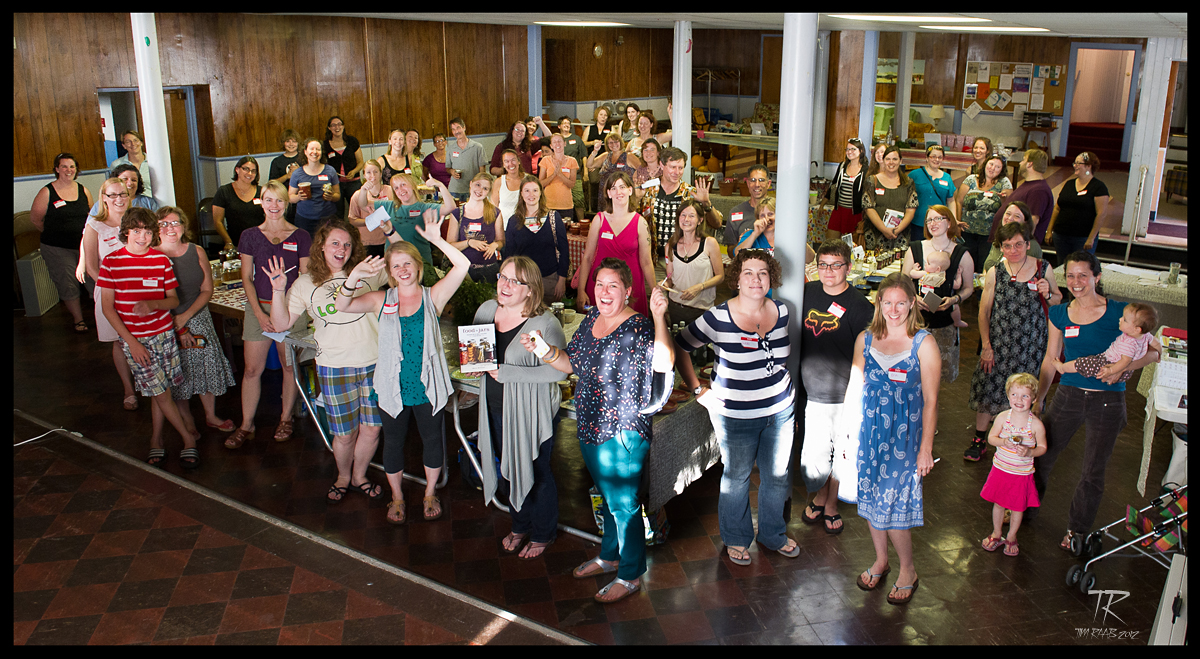 Sunday, February 10th
Noon-1:30pm 
Schenectady Greenmarket,indoor market at Proctors.
Main floor, Atrium outside of the GE Theater (left of the box office)
432 State Street, Schenectady NY 12305
(directions and information on Proctors & Greenmarket at the bottom of page) 
SUGGESTED ENTRANCE FEE (Swappers, Swap-Curious & Guests): 
$2 per person (sliding scale: give what you can, if any. All the money goes to event expenses.)
\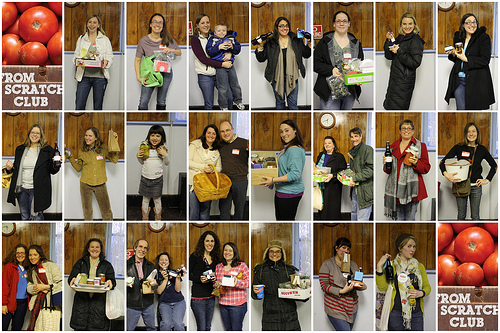 Schedule

*Items must be on the table by 12:45pm to be eligible for the swap*

12:00-12:45pm: Sign-in, Display Goods & Grab a Refreshment
- Sign in (or register for a swap-curious ticket)
- Display swap items & samples on the tables 
- Fill out the swap cards (Name & Item Description)
- Go grab a refreshment or your do your shopping at the market while others set up their swap loot!
Special to this swap: we will be registering swap-curious tickets THROUGHOUT the event. So just stop by the registration table and get registered to see what all the fuss is all about!
12:45-1:00 FINISH Browsing the Tables
With refreshment in hand, from various Greenmarket vendors, introduce yourself to table-neighbors & new friends and take a peek at what others have brought, eat/drink some samples and start plotting your swapping!


1:00-1:10pm "Silent Auction"
Write your trade offers on others' tags (i.e. your name & what you'd be willing to trade)

1:10pm OPEN SWAP
Review your tags to see which offers have been made. 
Find each other (wear your name tags) & swap away! 
Take home your new artisan goods and enjoy!
PLEASE NOTE: Greenmarket will be open until 2pm so you have more time at the conclusion of the swap to shop the various produce, meat, value-added, craft & hot/cold food! We encourage all participants to shop locally!

+++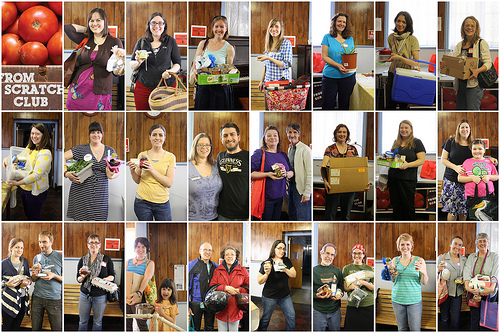 PLEASE READ CAREFULLY: FOOD SWAPPER TICKET POLICY

By "purchasing" a free ticket you agree to the following: 

1) Bringing appropriate "to go" containers for all swap items. Your swap items do not have to be pressure or water-bath canned. You can bring fresh items, just simply state the storage information
(for example: must refrigerate or is good for 1 week in an air tight container)

2)  If your item is pressure or water-bath canned: NOTHING from March 2012 & older are welcome. Each swap item should be dated to give a handful of months to enjoy before the USDA '1 year' shelf live of a home-canned product.
3) I will contact FSC via fromscratchclub@gmail.com if you are unable to attend so that your ticket can be released to someone on the wait list.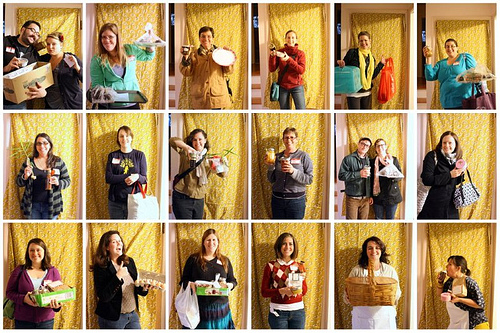 The Swap: GENERAL INFORMATION

Our food swap is a place where you can trade an item you made for another item that someone else made: items are swapped 1-for-1.
 You bring as many or as little items as you'd like to trade; you can bring 1-infinity of one good (X loaves of bread) or X different items (1 jar of blueberry jam, 1 loaf of bread, 1 jar of vanilla extract, 1 tomato transplant, 1 jar of granola. 2 pints of pickled beets and one jar of mustard, ect ,ect). Just remember that items are swapped 1-for-1.
You will place the items on one of the tables, grouped by item so that guests will view the goodies and write their names down if they are interested in trading with you. They will also be required to tell you what they want to swap for your item. Then the last 30 minutes of the event will be the "live action swap" where you will look on your sheet(s) to see who wants to swap with you. Then you will find those people, based on their name tags or knowing them personally already, and starting a conversation with them: "Do you wanna swap" "sure" "great""let's do it"…. or if you don't want what they are offering, kindly decline and move on.
The 'swap cards' are only a starting place, you do not have to swap with people on your cards or ones you've signed up for- Please make sure each swap it done FACE TO FACE with the other person agreeing to the swap!


+++

What To Swap?
Muffins, sourdough starters, vinegar mother, infused alcohol, infused vinegar, DIY extracts, canned veg, meat & fruit, fermented items, Kombucha SCOBIES, homemade yogurt, cheese, wine, jam, pickled beets, beer, dried herbs, potted herbs, vegetable plant transplants, cookies, biscotti, backyard garden vegetable bounty, salad dressings, stocks, cookies, pies, breads, dips & spreads, meals, backyard EGGS, lip balm, soaps, salves, anything that is food, drink or a homemade lotion/balmy/soapy item is welcome.
As long as you made/grown/foraged the item, the sky's the limit.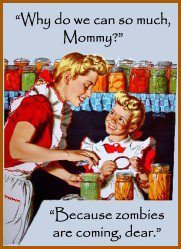 Proctors, 432 State Street, Schenectady, NY 12305
For detailed directions click the Proctors or Parking icons on the google map.

From East, South or West
Take NYS Thruway to Exit 25.  From the Exit take I-890 to Exit 5 (Broadway). Turn right at the foot of ramp onto Broadway.  Take Broadway to the third traffic light.  Turn left for complimentary parking in the Metroplex Parking Garage. The Garage is adjacent to Proctors. Enter the Proctors Arcade under the marquee next to New York State Lottery building.
 
From North to South
Take Northway (I-87) South to Exit 6. Take Route 7 west into Schenectady to I-890 West.  Follow I-890 to Exit 5 (Broadway). Turn right off ramp onto Broadway to the third traffic light.  Turn left into the Garage for complimentary parking. The Garage is adjacent to Proctors. Enter the Proctors Arcade under the marquee next to New York State Lottery building

About Schenectady Greenmarket
Each Sunday, vendors, shoppers, musicians and friends gather at Schenectady Greenmarket which takes place year-round from 10 a.m. to 2 p.m. The winter market is located inside Proctors from November through April. With more than 70 vendors, who produce everything they sell, there is something for everyone. EBT, credit and debit cards accepted. Closed Easter.
Our Mission Statement:
Schenectady Greenmarket is a place to buy fresh local produce and artisan goods in a festive community atmosphere. We are building a future in which Schenectady Greenmarket is an integral part of downtown's cultural landscape, connecting farm and city to create a responsible, sustainable food system.
Schenectady Greenmarket is a place to find fresh local produce and artisan goods, gather and socialize, and reconnect ourselves with our community and our environment. We envision a future in which Schenectady Greenmarket is an integral part of downtown's cultural landscape, connecting farm and city in a way that creates a responsible, sustainable food system. We are a grass roots organization representing a cross-section of Schenectady including entrepreneurs, artists, farmers, public officials, activists and ordinary citizens.
We are Volunteer, Diverse, Dedicated, Non-partisan
Our shared goals:
Create a market for local farmers
Build community
Recreate Schenectady as a sustainable, livable city
Encourage local eating
Support local economy
Preserve farms and farmland
Develop a strong city center
Reduce our environmental impact
Connect farm and city in a meaningful way
Create a responsible, sustainable food tradition
Our market is:
Producer only
Community driven
Community oriented
Educational
Charitable
Environmentally responsible
Economically stimulating
We are supported by:
Individuals
Jay Street Business Association
City of Schenectady
Downtown Schenectady Improvement Corporation
Metroplex
SUNY Albany School of Business
Dance Flurry Organization
Proctors
Community organizations such as Roots & Wisdom, ECOS' the Environmental Clearinghouse of Schenectady and the Stockade Association
MORE INFORMATION ON THEIR WEBSITE
When & Where

Schenectady Greenmarket (Winter Market inside Proctors)
432 State Street
Schenectady, NY 12305


Sunday, February 10, 2013 from 12:00 PM to 1:30 PM (EST)
Add to my calendar
Organizer
From Scratch Club
We are a small group, living within the Capital Region (Albany, Troy, Schenectady, Saratoga Springs) striving for a sustained connection to our kitchens, our gardens and our communities by being advocates for local food, farming & home cooking.
We host two food swaps a month, in Troy & Schenectady (and sometimes Saratoga Springs), where home-cooks swap homemade foods. We also participate in monthly community outreach at various local farmers markets where we demonstrate various cooking techniques & food projects in hopes of advocating home cooking & creating.
We also host a no-pressure food book club on our Facebook page and a monthly Podcast, From Scratch Club Podcast, which features interviews with everyday people making a difference in farming, home cooking, urban farming, farmers markets, policy and food-related media. Find us on Itunes.
Lastly, we run a DIY Food Projects & Cooking School: FSC Academy. The classes offered are a variety of DIY projects from Home Dairy (soft cheeses, yogurt & butter) to bread baking to canning & preserving the harvest. We intend the classes to be affordable, accessible, low-key, fun, small-enrollment demo classes taught by the ladies and friends of FSC in a casual atmosphere, your home or at various sites around the region, including The Arts Center of the Capital Region.
The rest of the month we are on the blog, sharing stories, recipes, DIY projects, homesteading tutorials, kitchen tips & tricks and food policy news in hopes of inspiring people to jump back into the kitchen, their gardens and communities as a daily way of life regardless of income, space & time.
{FCS SWAPPERS of SCHENECTADY} February 2013 Food Swap