Fantastic Voyage: Experiential Literature Workshop

Multiple Dates
Event Details
FANTASTIC VOYAGE (Isaac Asimov)
We can't wait to bring this book to life! We'll explore the sights, sounds, smells, tastes, and feel of this wonderful story through prop-based discussion and creative activities, including drama, art, writing, history, geography, science, and more!  (A fast, fun way to see just what we do is to watch our 3-minute video.) When children learn with their senses, their enthusiasm and curiosity increase, and teachable moments abound.
From the publisher:  A bold journey into a new dimension of entertainment and excitement!  Four men and one woman reduced to a microscopic fraction of their original size, boarding a miniaturized atomic sub and being injected into a dying mans carotid artery.  Fighting their way past giant antibodies, passing through the heart itself, entering the inner ear where even the slightest sound would destroy them, battling relentlessly into the cranium.  Their objective...to reach a blood clot and destroy itw tithe piercing rays of a laser gun.  At stake...the fate of the entire world.  
Workshop Details
How it works:  Each four-hour LitWits workshop focuses on a single work of literature that the children have read before they arrive.  Heavily abridged and audio versions are perfectly acceptable! Though we encourage completion of the book before the workshop, it's not necessary in order to enjoy our creative, immersive activities. 
Ages:  We don't have age restrictions – as a parent, you know best what your child is ready for, interested in, and capable of. Having said that, we find that ages 9-12 are almost always "ready to LitWit"!
Time and Place: Workshops are held Thursday mornings from 9:00 a.m. to 1:00 p.m. on the campus of Vintage Faith Church at 350 Mission Street, Santa Cruz, upstairs in the Children & Youth Building.  The Abbey coffeehouse is right next door, if you'd like to jumpstart your four hours of free time!
Cost for each 4-hour workshop: The cost of each workshop includes all supplies and snacks; children bring their own lunch. If you are registering one child, each workshop is $65.  If you are registering siblings for the same workshop, each workshop is $60/child. LitWits Workshops is an approved vendor for Ocean Grove Charter School. If one of your referred friends attends a future session, we'll send you a gift certificate for a free workshop!
Cancellation policy: We purchase materials several days in advance of each workshop, so please let us know as soon as possible if your child won't be able to attend. We appreciate your consideration!
Where

Vintage Faith Church (upstairs in the Children & Youth building)
350 Mission Street
Santa Cruz, CA 95060


Multiple Dates
Add to my calendar
Organizer
LitWits Workshops
Making great books a memorable, hands-on experience for kids!
Experiential literature workshops (for ages 7+ and 10+). We also offer lit-based writing camps and teen Master Classes.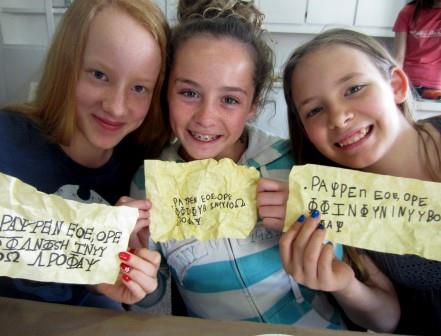 It's amazing what kids can pick up while they're "just" having fun! Getting inside a story in sensory ways leads to incidental, natural learning.


Our workshops are joyful immersions in the sights, sounds, smells, tastes, and feel of a single pre-read book. Learning happens through prop-based discussion and creative activities.

LitWits is FUN - and leaves kids craving more great books!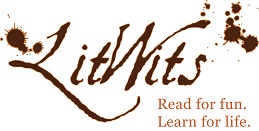 Fantastic Voyage: Experiential Literature Workshop