Excited About Your Story: Tell it like a TED Pro

Wednesday, September 3, 2014 from 11:00 AM to 2:00 PM (PDT)
Event Details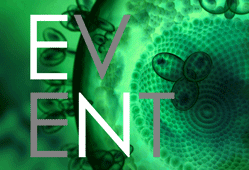 Program Overview:
Great leaders tell great stories. Do you know how to convey your message, convince your audience, and get your point across? A good story has the power to touch people's deepest emotions, but only if you know how to tell it. In this excellent session, you will learn how to unleash your own innate powers and become the natural-born storyteller we know you can be.

In "Excited About Your Story" you will learn to leverage the power of story. You will be given excellent storytelling tools, including Bates' "powertool" of storytelling. You will see where most people go wrong and why so many people wrongly believe that they can't be good storytellers. Join John Bates, TED speaker, Leadership & Communications Coach, and storyteller extraordinaire.

The "How to... Workshop" series is dedicated to giving you the keys to a successful business, from creation to exit. As with all our events, the "How to... Workshop" is interactive and informal, so bring your questions with you!

Presenter:
John Bates | Chief Executive Officer, Executive Speaking Success & Business Coaching read bio»

Agenda:
11:00 AM | Registration, Lunch, and Networking
11:30 AM | Presentation
12:30 PM | Discussion and Q&A
1:00 PM | Networking, dessert and time to explore the Air Museum
1:45 PM | Program Close

Who Should Attend:
Life science industry executives, founders, CEOs, and marketing managers of start-ups and other private companies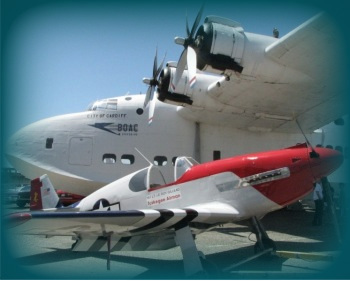 Location:
Oakland Aviation Museum
8252 Earnhart Rd.
Oakland, CA 94621
Map It

Entrance and Parking: There is free parking in the lot directly in front of the Museum

Cost:
General Public | $35
Academic/Student Rate | $20
On-site | $45

Speaker's Biography


John Bates | Chief Executive Officer, Executive Speaking Success & Business Coaching
John fell in love with the Internet the moment it dawned on him what it would do for communication. Since then he has worked with early stage companies as a founder or early employee and has been instrumental in raising hundreds of millions of dollars in Venture Capital. He co-founded BIGWORDS.com, a dotcom darling which ended up going bust in the dotcom bomb of 2000 and he was the first employee and is a part owner of Goldstar.com. John has been asked to speak and teach all over the world at events ranging from Web Attack to the St Gallen B-School World Leaders Symposium, the Leiden Veerstichting conference for Global Leaders, TEDActive twice, and many TEDx's. Most recently he taught groups of entrepreneurs and business owners in Bratislava, Slovakia via the University of Ekonomics, American Chamber of Commerce and the American Embassy. These days John loves bringing the ideas of others to life.
When & Where

Oakland Aviation Museum
8252 Earnhart Rd.
Oakland, CA 94621


Wednesday, September 3, 2014 from 11:00 AM to 2:00 PM (PDT)
Add to my calendar
Organizer
JLABS Bay Area
JLABS, part of Johnson & Johnson Innovation, LLC, is a network of life science incubators providing emerging companies many of the advantages of being in a big company, without the capital investment. JLABS offers singular bench tops, modular wet lab units and office space on a short-term basis, allowing companies to pay only for the space they need, with an option to quickly expand when they have the resources to do so. Companies residing at JLABS also have access to core research labs hosting specialized capital equipment and shared administrative areas. JLABS is an open innovation model, and the agreement for space does not grant JLABS or Johnson & Johnson Innovation any stake or rights in the companies, nor will the companies have a guaranteed future affiliation with JLABS. The flagship facility is located in San Diego at Janssen's West Coast Research Center, and JLABS has now two established locations in San Francisco - one through a collaboration with the California Institute for Quantitative Biosciences (QB3) and a second standalone facility - one in Boston through a collaboration with Lab Central, one in Houston through a collaboration with TMC, and one in Toronto through a collaboration with MaRS. For more information please visit jlabs.jnjinnovation.com.
Excited About Your Story: Tell it like a TED Pro