Entrepreneur 360 -The Diaspora Experience
Singapore, Singapore
Bummer! Sales have ended.
Unfortunately, tickets for this event are no longer on sale.
Event Details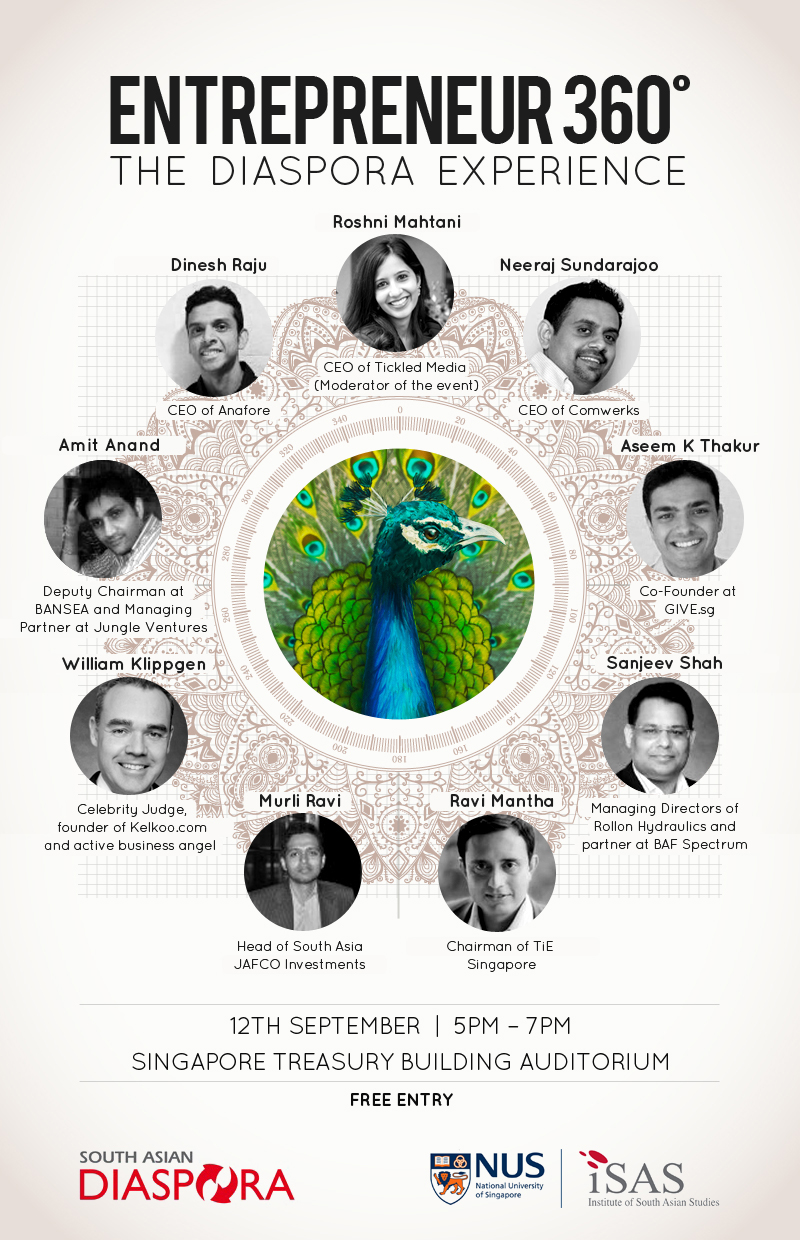 SouthAsianDiaspora.Org Forum and Networking Session
Entrepreneur 360 - The Diaspora Experience
Wednesday, 12th September 2012
Singapore Treasury Building Auditorium
Ministry of Finance
100 High Street #06-03
The Treasury
Singapore 179434
From 4.30 pm - 7.00pm
This networking event and forum aims to shed light on the entrepreneurship trend and experience amongst South Asians Diaspora members in Singapore. 
The speakers include successful entrepreneurs Aseem Thakur, Neeraj Sundarajoo, Dinesh Raju as well as angel investors, Ravi Mantha, William Klippgen and Sanjeev Shah. 
The forum will be moderated by Roshni Mahtani, a fellow entrepreneur, angel investor and CEO of Tickled Media a digital publishing company.
Programme details:
4.30 - 5.00: Registration
5.00 - 5.10: Welcome address and Introduction of SADC site by Roshni Mahtani, CEO of Tickled Media
Topic: A look at social entrepreneurship trends in South East Asia
Topic: The five things all investors look for
Topic: What Investors Really Think
Topic: Life after an acquisition
Topic: The traits of successful entreprenuers 
6.50 - 7.00: Closing remarks by Mr Johnson Paul, Senior Associate Director at ISAS