Entertainment That Matters: Mark Burnett
Los Angeles, CA
Bummer! Sales have ended.
Unfortunately, tickets for this event are no longer on sale.
Event Details
In the wake of his critically acclaimed mini-series The Bible and the 
$26 million opening of his movie "Son of God", Mark will talk about why 
biblical epics are both educating a new generation and 
generating huge ratings and box office gold.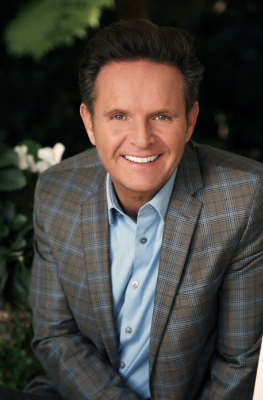 Five time Emmy Award winner Mark Burnett has produced more than 2,400 hours of television programming, which regularly airs in more than 70 countries worldwide. Currently, Burnett's network series include "Survivor" (CBS), "The Voice" (NBC), "The Celebrity Apprentice" (NBC), "Shark Tank" (ABC) and "Trust Me, I'm a Game Show Host" (TBS). Burnett is one of very few producers to have had a renewed series on each of the four major networks and to have multiple series win their time slot on five nights of television in the same week. Additionally, Burnett, alongside his wife Roma Downey, executive produced the right rated 10-hour miniseries "The Bible" (History) that premiered on History Channel in March 2013, which is currently airing internationally.   
Entertainment That Matters is a new speaker series focusing on the power of media, content and celebrity to impact social change and drive commers. As Fortune 500 companies embrace social change while increasing revenues and sustainable entrepreneurship is at an all-time high, what are the implications for media and entertainment? 
James Bridges Theatre

 (Melnitz 1409) at UCLA School of Theater, Film & Television 

235 Charles E Young Drive LA, CA 90095  

Seating is limited, so

RSVP is required.
Directions and Parking: From Hilgard Ave. enter the east side of campus at Wyton Drive. Make an immediate right turn onto Charles E. Young Dr. East and signs will direct you to Parking Structure 3.  From the ground level of Structure 3, enter the underpass (or from the street level cross Charles E. Young Dr. North and proceed down steps) and walk straight alongside Melnitz and Macgowan Halls.  Turn left at the plaza and proceed to the courtyard of theaters.