Element 3D / PremierePro w Kanen / Fitness in Post

Tuesday, March 17, 2015 from 7:00 PM to 10:00 PM (PDT)
Event Details

Kt Isabelle will talk about using VIDEO COPILOT's ELEMENT 3D and how to speed up your 3D/Ae workflow, showing a project that she recently completed with Brad Magnus (Tennessee designer and Adobe User Group Manager)
Kanen Flowers will talk about projects created with his team of artists (He uses PremierePro / After Effects / C4D in his arsenal of video tools as well)
Zack Arnold will talk about YOU. Host of Fitness in Posta podcast, and leader in FiP challenges, Zack has been instrumental in getting many of us post production people off our asses.
more...
---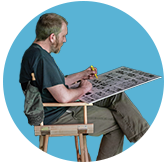 Kanen is the Co-Founder of THAT STUDIO, the leading distributed Post Production and VFX studio in the world. THAT STUDIO focuses on creating original tools for Indie Filmmakers, editors and artists; CONFORM STUDIO, TRIM N COLLECT, ATMOSPHERES and THAT STUDIO EFFECTS. THAT STUDIO uses these tools to create original content; 18:20, HERO PUNK, JAKE FORGOTTEN, FIFTEEN LONG DAYS and THE Z EVENT.  Kanen is on the Adobe Advisory Board (for Video) and the NVIDIA Advisory Board. He uses Audition, Premiere and After Effects and Imagineer System's Mocha Pro and Maxon Cinema 4D.
 In this presentation, Kanen will walk through several projects, all of which were created by a team of artists, all of whom are distributed around the world. He will discuss specific issues with sharing assets, shipping drives, using Dropbox and much more. Kanen will also talk about how THAT STUDIO creates new, original tools for creatives and artists. It's a fast-forward, action-packed blast through too much information, so be ready to take notes.
---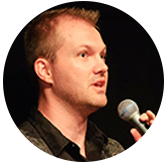 Zack Arnold
 is an award-winning feature film & television editor with fifteen years of industry experience. He is currently an editor on the FOX series 
Empire
, and he previously spent four years editing the hit USA series 
Burn Notice. 
In addition to his television credits, Zack has edited feature films, theatrical trailers and tv spots, and numerous behind-the-scenes documentaries. Zack also recently completed his documentary directorial debut with his film 
GO FAR: The Christopher Rush Story
, 
a biographical and motivational film about a former national poster child for the Muscular Dystrophy Association.
His full list of credits is available on IMDB.
Until recently, 'Fitness In Post' was an oxymoron, but not anymore. People in post-production spend countless hours learning new software and spend thousands of dollars keeping up-to-date with the latest hardware innovations, but what we neglect is the most important tools we have: Our brains and our bodies. Fitness In Post is a long-term lifestyle approach to fitness and wellness designed by editors for anyone in the post-production industry who's tired of low energy, brain fog, moodiness, and wants to not only survive in this industry but thrive.
---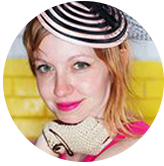 Kt Isabelle Weber has been doing motion design, animation and voice acting for 8 years, first with Daily Planet and Harpo Studio in Chicago, and for the past 3 years as a freelancer with a variety of studios in Los Angeles. She's currently art directing and animating a feature length documentary with local studio Engine Room.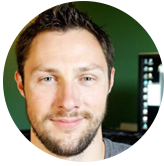 Kt will be talking about a recent football-inspired spot she collaborated on with Tennessee based motion designer Brad Magnus, discussing how she used Element 3D to speed up her workflow. Specifically, she'll talk about how to customize and animate your models in Element.
/top
HOLY CRAP - THERE'S MORE THAT WE WANT YOU TO BE A PART OF AT THE NEXT MEETING TOO!
Yes, we'll have food for you.  See you there.
----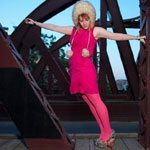 Do you follow @KtIsabelle on twitter? We'll be hanging out up the street @1739 Public House on Vermont Ave after the meeting.  Make sure you follow her on twitter for more news coming up...
WORDPRESS NEEDS YOU
We've launched a new look for the DMALA website. Currently, the direct URL is http://dmala.wordpress.com.  We'll be moving back to HermosaWave once we start to build this up.  Got any ideas? We wanna hear 'em.
Twitter : http://twitter.com/dmalaToolfarm (http://tinyurl.com/TFdmala) Thanks to our friend @MicheleYamazaki @toolfarm; you can save some crazy money on software. Gotta use our member link! (or call them and let them know you're referred by us - yes non-members can use the link)
OUR AWESOME SPONSORS ACTUALLY SPONSOR YOU...
YES! Part of our evening is going to feature our door prize drawing.  Everyone who comes gets a ticket.
The prizes are offered by the companies who help you make your work better - please click on their links and check out their gear...
-Ko
(@ninjacrayon)
ARE YOU A MEMBER OF OUR FB PAGE? You should be. Jobs, Specials, News, More...
GOT A COMMENT? SUGGESTION? WANT TO GIVE A PRESENTATION? WANT DIFFERENT PIZZA? Shoot me an email.
Did you know you can add/approve your friends for the FB Group?
INVITE A FRIEND
When & Where


Barnsdall Art Park
4800 Hollywood Blvd


Los Angeles

,

CA

90027


Tuesday, March 17, 2015 from 7:00 PM to 10:00 PM (PDT)
Add to my calendar