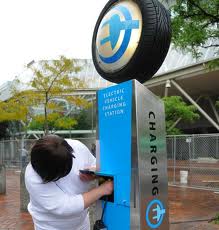 Electrifying The MetroPlex: SmartGrid Integration Report
Electricity, Global Lithium Batteries, Energy Storage, Microgrids, Distributed Generation and Home Area Networks are among topics of discussion in the Integration Report
If you use Electricity you can not afford to not KNOW what is in this Report.
The Report Forecasts that networked home energy management shipments will grow steadily through the rest of the decade, starting with worldwide volumes of nearly 18,000 in 2011 and growing to almost 4 million in 2020. North America will lead, followed by Western Europe, as government mandates accelerate the market, especially in areas where time-of-use pricing schemes are in place...
The SmartGrid study found that nearly two-thirds of consumers show little evidence of engagement with their utility and energy management, which means there is a significant opportunity for utilities to increase engagement and boost their customer satisfaction levels.
Learn...
How does SmartGrid effect me and my family? 
Will I pay more or less for electricity?
Is the cost of operating an electric vehicle worth the investment? 
Can you afford to not be informed? 
Join Us and GET the Answers!