Don't expect a white cube exhibit @HACS for Wynwood Art Walk
Miami, FL
Bummer! Sales have ended.
Unfortunately, tickets for this event are no longer on sale.
Event Details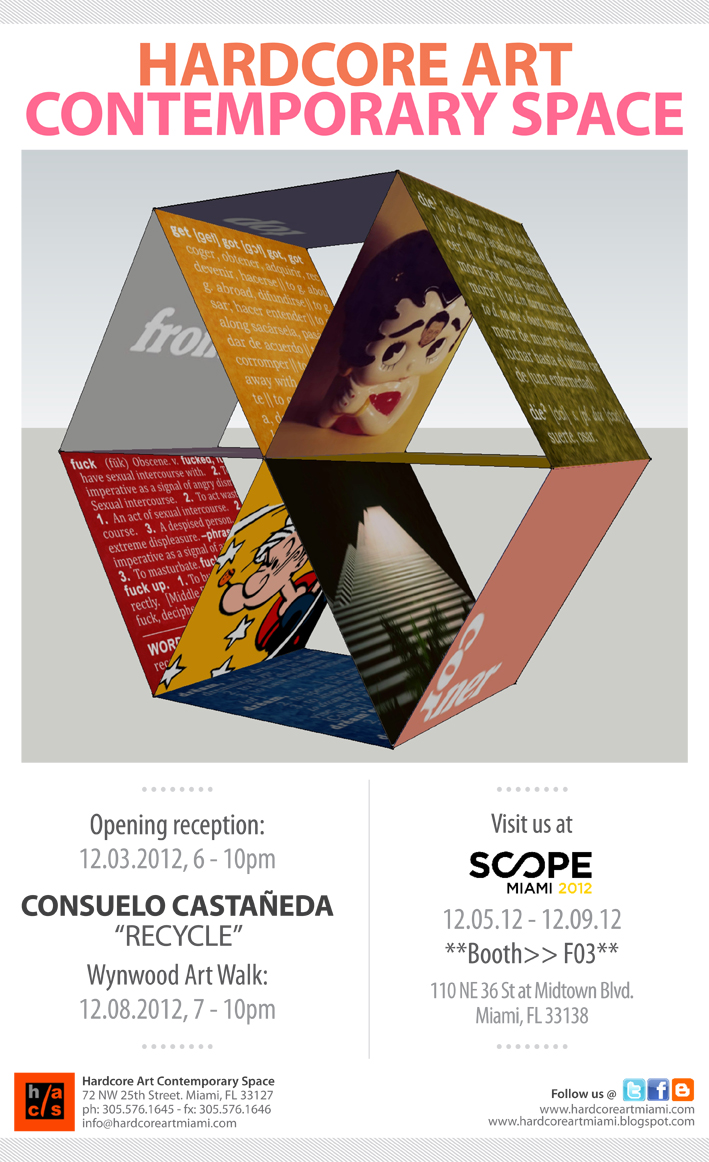 Disclaimer:

Consuelo Castañeda
"Recycle"
 
This exhibition has the intent to create large-scaled, appropriated and reprocessed models of prototypes.
The system used for the creation of these areas is based on the act of recycling physically and conceptually the materials found in all the disposable surrounding us, presented as elements of modernity.
This exhibition is an on-going process that begins December 3rd, 2012 and will have new elements added to each section every month until its conclusion. Some sections will have an interactive character.