Dev-to-Dev Summit

Thursday, February 19, 2015 from 11:00 AM to 7:00 PM (PST)

San Francisco, CA
Event Details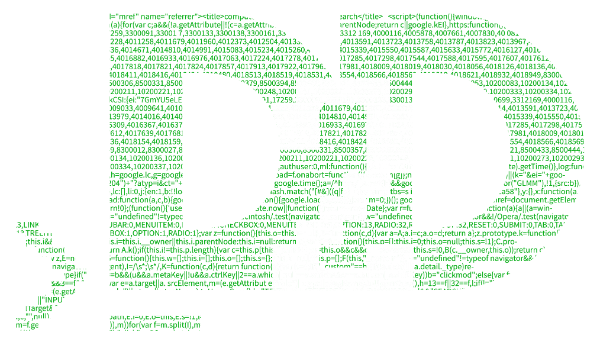 Rather than targeting end-users or executives, a growing number of startups succeed with a developer-first, or D2D, strategy.
On February 19, more than 500 technologists will converge in San Francisco for the second annual Dev-to-Dev Summit, the first event of its kind focused on developers building software for other developers.
Our full-day convergence features a Speaker Track, Workshop Track, and Exhibitor Hall, followed by an After Party hosted by Rackspace.
Proud partner of DeveloperWeek 2015.
FEATURING
Sylvain Utard (@sylvainutard) is VP of Engineering at Algolia. His skills include technical expertise in search engine implementation, natural language processing, big data analysis and web development. Prior to Algolia, Sylvain led the development of Exalead's enterprise-oriented document search engine and natural language processing pipeline.. 
Aaron Jacobson (@aaronej) joined NEA in 2011 and is focused on information and energy technology investments

,

with a strong emphasis on enterprise software, datacenter infrastructure, and communications. Prior to joining NEA, Aaron spent two years at Qatalyst Partners in San Francisco.  

Sara Robinson (@SRobTweets) is the Developer Advocate at Firebase

,

 

where she helps with developer advocacy through online content, outreach and events. Before Firebase, she worked as an analyst at Sandbox Industries, a venture firm and startup foundry. She's passionate about learning to code, running, and finding the best ice cream in SF.

 
Lucy Mendel (@diN0bot) is a Community Leader at Rackspace

, San Francisco, 

where she provides technical growth opportunities for Rackers, and runs the summer internship and mentoring program. When she's not helping Rackers connect, she's hacking the planet. 

Kyle Wild (@dorkitude) is Co-Founder & CEO at Keen.io

, creating a world where other developers don't have to re-invent the wheel over and over.

John Sheehan is Co-Founder & CEO of Runscope.

As an early employee at Twilio, John lead the developer evangelism program and worked as a Product Manager for Developer Experience. After Twilio, John was Platform Lead at IFTTT working with API providers to create new channels.

 
 Beth Kindig (@Beth_Kindig) is Senior Manager of Developer Relations at Vserv.mobi

, 

where she evangelizes mobile for the emerging markets of SE Asia, India, Middle East, Africa and Latin America. Her experience and passion combines media with developer outreach on behalf of one the top mobile ad exchanges worldwide.

Jonathan LeBlanc (@jcleblanc) is Global Head of Developer Evangelism at PayPal, where he runs the BattleHack hackathon across 14 cities around the world.

 
Jon Gray (@jgrayla) is CEO and Co-Founder of Cask, 

empowering developers to rapidly build and instantly deploy Big Data apps.

Jim Barry (@jimbarry) is a Developer Evangelist at Esri

, 

the global leader in geographic information systems software. He leads Esri's efforts to support hundreds of thousands of successful users and developers around the world who are designing and building on the ArcGIS platform. 

Nick Quinlan (@YayNickQ) is a SendGrid Developer Evangelist 

based out of San Francisco. He works with developers, online and offline, to make their lives easier by providing them with the help they need to grow their ideas.

 
Matt Haines (@BeardedInventor) is Developer Advocate at Electric Imp, the complete connectivity solution. He's Responsible for building and nurturing the Electric Imp community by providing them with resources and support they need to work on the projects and products they want to.
VIDEOS FROM THE FIRST SUMMIT
AGENDA
The Modern Open Source Business Model
New open source companies have arisen out of large-scale internet services companies, delivering solutions that go far beyond closed-source alternatives. In this talk, Jon Gray, CEO of Cask, will describe his company's recent shift from proprietary to open source licensing strategy, highlight the importance of open source when selling to developers, and show the importance of building a vibrant open source developer community to drive platform adoption.
D2D Success Stories 
This panel asks founders what it takes to build a D2D startup. What are the best business models? How do you choose a technology stack for your startup (and become part of the stack at other startups)? What do investors look for in a D2D startup, and how is the market evolving? Aaron Jacobson, Senior Associate at NEA, rejoins us for a new edition of the most widely acclaimed panel from our first summit.
So You Want to Build for Developers?
Every day we use developer tools and might even create a few. However, building a developer tool isn't easy. In this talk, Nick Quinlan of SendGrid explores best practices in creating and maintaining developer tools, discovered through the creation and maintenance of open source libraries and put into action at major API companies.
Developer Evangelist Team Building
How do you grow and manage a team of developer evangelists? What are the different roles that evangelists play? Why are evangelists so vital to the success of a developer-driven company? Jim Barry leads Developer Evangelism at Esri, and he'll present techniques, methodologies, and challenges in building a distributed Developer Evangelist team.
D2D != M2M
Women once dominated the ranks of computer programmers; that's far from the case today. Looking toward the future, what befalls brotocracy? Lucy Mendel, Team Lead at Rackspace, reflects on the current and historical state of women in the developer community, outlines the many reasons why diversity and inclusiveness matter, and presents an actionable case for change.
D2D Strategies in Enterprise Software
This panel, co-organized with Moxtra, explores the challenges and opportunities in building software for enterprise developers. How do you navigate the politics of IT, and the nested layers of decision-making, in order to reach enterprise developers? How do you structure licensing and pricing? What are some crucial mistakes to avoid, and lessons learned?
Hacking Hackathons
What makes a successful hackathon? When should a company participate in someone else's hackathon vs. organizing their own? What distinguishes a hackathon from other startup contests? This panel invites a team of industry veterans — including Jonathan LeBlanc of PayPal and Matt Haines of Electric Imp — for an in-depth discussion on hackathons and the best way(s) to approach them.
Attendee List
Sort by:

Date

|

First Name

|

Last Name
Save This Event
When & Where


SPUR
654 Mission St.


San Francisco

,

CA

94105


Thursday, February 19, 2015 from 11:00 AM to 7:00 PM (PST)
Add to my calendar
Organizer
Beta Productions
We're a startup that makes startup events.