Destination Meadowlands: Recruiting Retail and Growing Businesses Locally - April 18 & 19, 2012

Lyndhurst, United States
Event Details
DAY ONE 
Growing your District: Retail Recruitment
April 18, 2012
Retail Recruitment Tools and Methods for Business District Managers, Chamber Officials and Leaders involved in recruiting businesses to their districts.
New Jersey Meadowlands Commission Environment Center
 
NOTE: Each pre-registrant team from the first 25 communities shall receive a packet of current economic data, pertinent to their respective commercial district, for use in retail recruitment. The packet will include: a site map of the district; demographic and income data; lifestyle (psychographic) data; retail supply and demand data for 3 radii of the district; a summary of the existing businesses; and updated traffic counts in and near their district. 
8:00 am: Registration, refreshments
8:45 am: Program introduction:  NJMC & MSNJ 
9:00 am: Retail Recruitment: Program Overview (JGSC Group) 
Joe Getz - Click for Bio
Mark Lohbauer - Click for Bio
9:15 am: Recruitment lexicon: a discussion of the language used by the retail industry that the downtown manager needs to know
9:45 am: Site selection:  the process and criteria for identifying best sites on which to prioritize the recruitment program
10:30 am: Break           
10:45 am: Retail mix: using recruitment as a tool to achieve optimal retail mix for the trade area
12:00 pm: Break to distribute lunch.  Lunchtime Remarks TBC 
12:15 pm: (Program resumes during meal) Market data: the use of market data to determine sustainable categories
          A. Discussion of process
          B. Review of data packages (generic discussion to describe components included in each data package) 
          1. A site map of their district, with 3 radii centered on their busiest, or as the industry calls it, their "100% intersection";
                  2. Demographic and income data;
                  3. Lifestyle (psychographic) data;
                  4. Retail supply and demand data for the 3 radii; 
                  5. A summary of existing businesses; and 
                  6. Updated traffic counts in and near their site.
  2:30 pm: Break
2:45 pm: Prospecting:  the identification, prequalification, and solicitation of appropriate retail prospects 
3:30 pm: Final Q & A 
4:00 pm: Program ends.
DAY TWO
Growing Your Own:  
Building Destination Businesses
April 19, 2012
Cutting Edge Approaches to Success for Small Business Owners/Operators, Downtown Professionals and Officials
 New Jersey Meadowlands Commission Environment Center
                                                                                            
 8:00-9:00         Registration, Networking, Coffee & Refreshments
 9:00                 Welcome –
9:10                 Introduction- NJMC, Main Street New Jersey & Improvement District Programs
9:15-10:45       How to Make Your Current Business a Destination, Pt. 1:  Steps and tools you can use right now to increase your businesses' profits, reach and sustainability —Jon Schallert (www.destinationuniversity.com) - Click for Bio
10:45-11:00     Break
11:00-12:30     How to Make Your Current Business a Destination, Pt. 2:  Steps and tools you can use right now to increase your businesses' profits, reach and sustainability —Jon Schallert, Principal, The Schallert Group
12:30-1:30       Lunch
                                     Remarks: 
Jim Kirkos, CEO, Meadowlands Regional Chamber
1:30-2:30         Destination Marketing Roundtable:  Jon will address individual marketing and destination creation challenges of attendees, giving them a specific Take-Away Plan to take home and implement using his Destination Strategies 
2:30-4:00        The Most Bang for your Buck:  Advertising Tips and Techniques for Tough Times – Best practices to leverage your businesses' assets and maximize your media and message —Rich Carraro, President (www.clownbike.com) Click for Bio            
SPONSORS: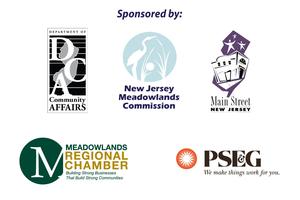 Promotional Partners:

Where
2 De Korte Park


Lyndhurst

, 07071


Organizer
New Jersey Department of Community Affairs
The New Jersey Department of Community Affairs (DCA) is a State agency created to provide administrative guidance, financial support and technical assistance to local governments, community development organizations, businesses and individuals to improve the quality of life in New Jersey.

DCA offers a wide range of programs and services that respond to issues of public concern including fire and building safety, housing production, community planning and development, and local government management and finance.


DCA's programs and services are provided through the following Divisions:
Division of Codes and Standards
Division of Housing and Community Resources
Division of Fire Safety
Division of Local Government Services
DCA is closely affiliated with the following agencies:
Government Records Council
New Jersey Historic Trust
New Jersey Housing and Mortgage Finance Agency
New Jersey Meadowlands Commission
New Jersey Redevelopment Authority
Urban Enterprise Zone (UEZ) Program 
Wednesday, April 18, 2012 - 7:51 PM
Online registration for this event is now closed.  However onsite registration for tomorrow's training session (Thursday 4/19) is available.  Rates are as follows:  Meadowlands Community representative- Free, Main Street New Jersey community member $25, General Public $75.  Checks can be made payable to the Center for Nonprofits. 
Tuesday, April 17, 2012 - 10:11 AM
A quick reminder to all attendees that the Workshops on 4/18 and 4/19 are located in the Environment Center at the New Jersey Meadowlands Commssion headquarters complex (2 De Korte Plaza).  Plenty of parking is available on site, and the Environment Center is adjacent to the main parking area.  Please follow the signs in the Environment Center to the session rooms.
Official directions to the site can be found here:  http://www.njmeadowlands.gov/about/directions/To%20DeKorte%20Park.pdf
Monday, April 16, 2012 - 10:12 AM
Just a reminder for our upcoming training session on April 18th & 19th.  We will be holding the session at the Meadowlands Environmental Center located at 2 De Korte Park Plaza, Lyndhurst NJ.  The entrance guard will instruct you where to park when you arrive (parking is free), then follow the signs to walk into the Environmental Center. See you Wednesday!
Thursday, March 15, 2012 - 2:22 PM
Presenter/Trainer Bios
(Click on presenter name for bio)
4/18/12: Business Recruitment Workshop
4/19/12: Destination Business Workshop