DeanwoodxDesign Presents Words Beats & Life Inc's Interactive Emcee Workshop
Washington Dc
Bummer! Sales have ended.
Unfortunately, tickets for this event are no longer on sale.
Event Details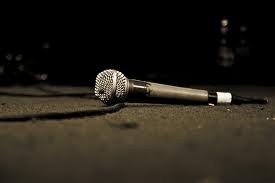 LEARN THE ART OF FREESTYLING AND HIP HOP SONGWRITING FOR FREE!!!
In conjunction with DeanwoodxDesign Words Beats and Life Inc. presents an an opportunity for novice and advanced emcees to experience the art of freestyling and hip-hop song writing in a collaborative group. This workshop includes an opportunity to interact in a cipher as well as write a complete 16-bars with other emcees. 
ABOUT WORDS, BEATS & LIFE INC, 
Words Beats and Life was founded as a hip-hop conference at the University of Maryland, College Park in the fall of 2000. The brainchild of Mazi Mutafa, Executive Director, WBL was developed and researched at the University of Maryland with two fellow students who wanted to continue the hip-hop conference after graduation.  When the Black Student Union decided they could manage the conference without the help of alumni, Words Beats and Life was faced with the option of dissolving or moving in a new direction.  More than anything, the founders wanted Words Beats and Life to be a vehicle to transform individual lives and communities through hip-hop. In 2003, WBL was officially incorporated as a nonprofit organization with 501c3 status in the District of Columbia and began developing its first program, The Urban Arts Academy.
ABOUT DEANWOODXDESIGN

DeanwoodxDesign highlights one of the District's earliest African American communities from a design perspective. During a four-month period (June 30-Oct. 31, 2012), DeanwoodxDesign will feature workshops, exhibitions, and cultural events that reflect the theme of "design" from four unique aspects: community, sustainability, multimedia, and lifestyle. This effort will illustrate how this neighborhood has historically developed and continues to nurture its creative community.