CreativeMornings/Detroit: John Houshmand
Detroit, MI
Bummer! Sales have ended.
Unfortunately, tickets for this event are no longer on sale.
Event Details
 Event: Friday, March 1, 8:30-10am
Register: Monday, February 25, 11am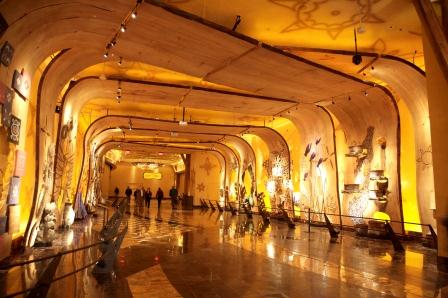 Reuse
Join us March 1st at the M@dison Building for CreativeMornings/Detroit for coffee and creative discussion! Doors open at 8:30am and the program starts at 9am. John Houshmand will present his work which incorporates raw, natural elements into interior and furniture design, as our theme for March is "Reuse".

About John Houshmand                                                                           John Houshmand was born an artist in 1954.
Raised by a Dutch-American mother and an Iranian father, John has always danced between Eastern philosophy and Western principles. Cultured at an early age, he spent his youth abroad in the Philippines, Great Britain, Iran, and Israel.

Educated at Yale University, John received a BA in Art History in 1978. Working with his hands has always been second nature. John's work embodies the simplicity of Eastern aesthetics, a vibrant celebration of nature, and a deep reverence for all things esoteric. Each JOHNHOUSHMAND piece is handcrafted from salvaged trees whose aura and history is captured, preserved and transformed. The rich colors and textures of live-edge wood are contrasted with clean lines of metals and glass, creating a union of realms. Geometric intervention through cutting and folding reveals the secret life of wood. His pieces come to life on John's 900-acre farm in the Catskills.
Find more of his work at Doodle Home

Thank you to our sponsor

About Creative Mornings
CreativeMornings is a monthly morning gathering for creative types. Each event includes a 20 minute talk, followed by a 20 minute group discussion. The gathering begins at 8:30am with the topic presentation starting at 9:00am and everyone taking off for work at 10am. CreativeMornings are free of charge!
There are chapters around the world including Zurich, Los Angeles, New York, San Francisco, Chicago, and Detroit! The Detroit chapter is hosted by DC3 team member Bethany Betzler.
Be the first to know when new events are announced or videos by following @Detroit_CM for updates on the Detroit CreativeMornings chapter.