Creating Shared Value and Evaluating Social Impact

Friday, March 15, 2013 from 8:00 AM to 5:00 PM (PDT)

Oakland, United States
Who's Going
Loading your connections...
Event Details
The Center for Socially Responsible Business & the
Lokey GSB Net Impact Chapter Present
Creating Shared Value and Evaluating Social Impact
Friday, March 15, 2013
8:00 am - 5:00 pm
This one-day event will explore how more and more organizations are strategically and profitably reframing products, markets and supply chains to meet social challenges, and rethinking how they demonstrate social impacts.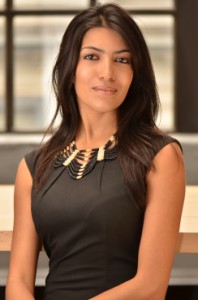 Our keynote speaker will be Leila Janah, Founder and CEO of Samasource, an innovative social business that connects women and youth living in poverty to dignified work via the Internet. After graduating from Harvard, Leila worked as a consultant with an outsourcing company in India, and at the same time found inspiration from the work of  Muhammed Yunus.  Her "a-ha" moment came after meeting and talking with a young call center worker from Dharavi, the same South Asian slum made famous by the movie "Slumdog Millionaire".  As she listened to his story, she wondered: why not use the outsourcing model to address poverty? 

From those inspirations she founded Samasource, which has set a target of impacting 120,000 women and youth around the world by 2016.   Samasource has also started working with the Bayview District in San Francisco to offer free training to low-income community college students to do online work and earn supplemental income. For her work so far, Leila is the recipient of a 2011 World Technology Award and a 2012 TechFellow Award.
For a full program, see the Mills CSRB Conference site.

Session topics include …
Creating Shared Value:  Business Meets Social Impact

B Corps:  Impact Is In Our DNA

Workshop: Clarifying Your Social Impact Goals: The Missed Step

Case Study: How Funders and Social Businesses Evaluate Social Impact   Differently

B Corp Roundtable

Our Impact Story: Capture & Communicate Success

Making the Grade: Finding the Right Educational Impact Indicators

Funders Roundtable

Oakland Revitalized: Shared Value in Our Community

Table Topics at Lunch:  Each table will have an expert lead the conversation about a topic on social impact.
Speakers Include …
Kristin Groos Richmond, CEO at Revolution Foods
Jose Corona, CEO at Inner City Advisors
Dermot Hikisch, Director of Business Development at B Lab
Steve Wright, VP Poverty Tools and Insights, Grameen Foundation

Chinwe Onyeagoro, CEO/Founder, FundWell
Derek Mitchell, CEO at Partners In Schools Innovation
Bill Peterson, Chief Credit Officer at New Resource Bank
Megan Fielding, Head of Investments & Business Development, Microplace
Chad Bolick, Associate Director of Partnerships at FSG
Greg Nielsen, Director of Marketing at Numi Organic Tea
Mike Hannigan, CEO, GiveSomethingBack
Katherine Schultz, Professor and Dean of School of Education at Mills College
Konda Mason, CEO at HUB Oakland 
Kate Byrne, Chief Brand Officer at Tides Foundation
Seth Barad, Lecturer at Lokey Graduate School of Business
Serita Koren Cox, Founder of iFoster
Rob Meloche, Business Leader of Corporate Responsibility at Visa
Kathy Mulvany, Senior Director of Corporate Affairs at Cisco
Breanna DiGiammarino, Education Vertical Director, Indiegogo
Effie Terfahun, Oakland in the Black
Rana DiOrio, Founder of Little Pickle Press
Gary Barker, CEO, Ditto Sustainable Brand Solutions
Tanya Scott, Founder, Ed Support Services
Melanie Moore Kubo, Family Independence Initiative & See Change Evaluation
Elana Metz, Founding Director of Moving Forward Education
Lacy Asbill, Founding Director of Moving Forward Education
Mike North, Founder and CEO at ReAllocate
Jamie Sears, Director, Community Affairs for Elevating Entrepreneurs at UBS 
Rebecca Trobe,  Partner at Schaffer & Combs
Robin Pendoley, Founder & CEO of Thinking Beyond Borders
Angela Leung Wasmer, Director of Global Public Affairs for Gap, Inc.
Diane Johnson, Ph.D., Mmapeu Management Consulting
Lunch and networking reception catered by Bon Appétit Management Company..."foodservices for a sustainable future."  
The Lorry I. Lokey Graduate School of Business is a green facility and this will be a zero waste event. We will have containers for recycling and compost. We encourage you to bring a reusable mug or bottle for beverages!   
All sessions will be videotaped and audio-recorded for unlimited use post-event. You should expect to be filmed if you attend this event.
There is no coat check at this event.
The Center for Socially Responsible Business and its annual conference are made possible through a generous grant from The Elfenworks Foundation.
Directions: http://mills.edu/directions/ 
More About the Center for Socially Responsible Business: mills.edu/csrb
Sponsors:
Elfenworks Foundation

Tickets are non-refundable. Please let us know if you will not be able to attend and we will donate your ticket to a student. 
Schedule is subject to change at any time.
When & Where
Mills College
5000 MacArthur Blvd.


Oakland

, 94613


Friday, March 15, 2013 from 8:00 AM to 5:00 PM (PDT)
Add to my calendar
Organizer
Center for Socially Responsible Business, Lorry I. Lokey Graduate School of Business at Mills College
The Mills Center for Socially Responsible Business:
Creates learning opportunities for our MBA students to grow their business expertise in social ventures
Partners with local social ventures and support organizations to deliver conferences, workshops, classes and other events, both here at Mills, and in the community
Connects and convenes people and organizations to build a strong ecosystem in Oakland and the East Bay
Publishes research, news and reports that further the conversation about organizations striving to make a strong financial return while they have a positive social or environmental impact