Creating a Heartfelt Movement: America Goes Red Twitter Chat
Bummer! Sales have ended.
Unfortunately, tickets for this event are no longer on sale.
Event Details
Heart disease is still our No. 1 killer - it affects more women than men and is more deadly than all forms of cancer combined.
But the strength of mothers, sisters, daughters and friends fighting side by side is more powerful than any killer. It's time to should louder, stand stronger and demand change.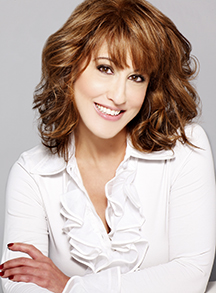 Dr. Suzanne Steinbaum, attending cardiologist and Director of Women and Heart Disease of the Heart and Vascular Institute of Lenox Hill Hospital in New York City, will be joining us to tell the stories of survivors and activists to inspire, educate and engage a sisterhood of women, fighting side by side - always conveying Survival, Justice, Unity!
For 10 years, women have been fighting heart disease individually and together. More than 627,000 women's lives have been saved, but the fight is far from over. In recognition of the 10th National Wear Red Day on February 1, 2013. Go Red For Women asks that across America, Women Go Red. Together, we can end heart disease.
Join us for a Twitter chat on Jan. 14, 2013 at noon CST with Dr. Steinbaum, who will be speaking from @GoRedForWomen, and @American_Heart. Follow the hashtag: #GoRedChat. You can join the chat by going to http://bit.ly/vZnJO4.
An estimated 43 million women in the U.S. are affected by heart disease - that's more than all forms of cancer combined! Spend 60 minutes showing your support to help fight heart disease and Go Red!
----------
American Heart Month - February 2013
National Wear Red Day - Friday, February 1, 2013
For more information, please go to http://www.goredforwomen.org/wearredday.