Considering or Committed to Making Positive Change???
Irvine, CA
Bummer! Sales have ended.
Unfortunately, tickets for this event are no longer on sale.
Event Details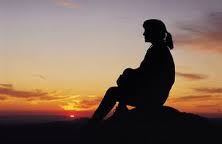 LADIES!!!  You and your guests are invited to take part in a life changing class designed to plant you firmly on the road to your ideal life.  In 1-hour, move from

considering

and get

committed

to making change in your life. 
Don't let this opportunity pass you by.

·

 

Have you ever spoken the words, "I can't, I'm scared, No way, But I don't know how, Never in a million years"?
·

 

Do you carry hurt, fear, regret, anger

OR

are you currently settling?
·

 

Are you interested in making amazing changes to your life?
Make a commitment to yourself by attending this class and transform your life.  
Reserve Your Seat
TODAY
.  Space is Limited.

Wonderful enrollment specials will be available for those interested in participating in JourneyingFree's 5-week "Repair from Despair" workshop series.
Have Questions???

Call Us at (951) 888-0569
OR
Email Us at: info@JourneyingFree.com