Community Connect
Boston, MA
Bummer! Sales have ended.
Unfortunately, tickets for this event are no longer on sale.
Event Details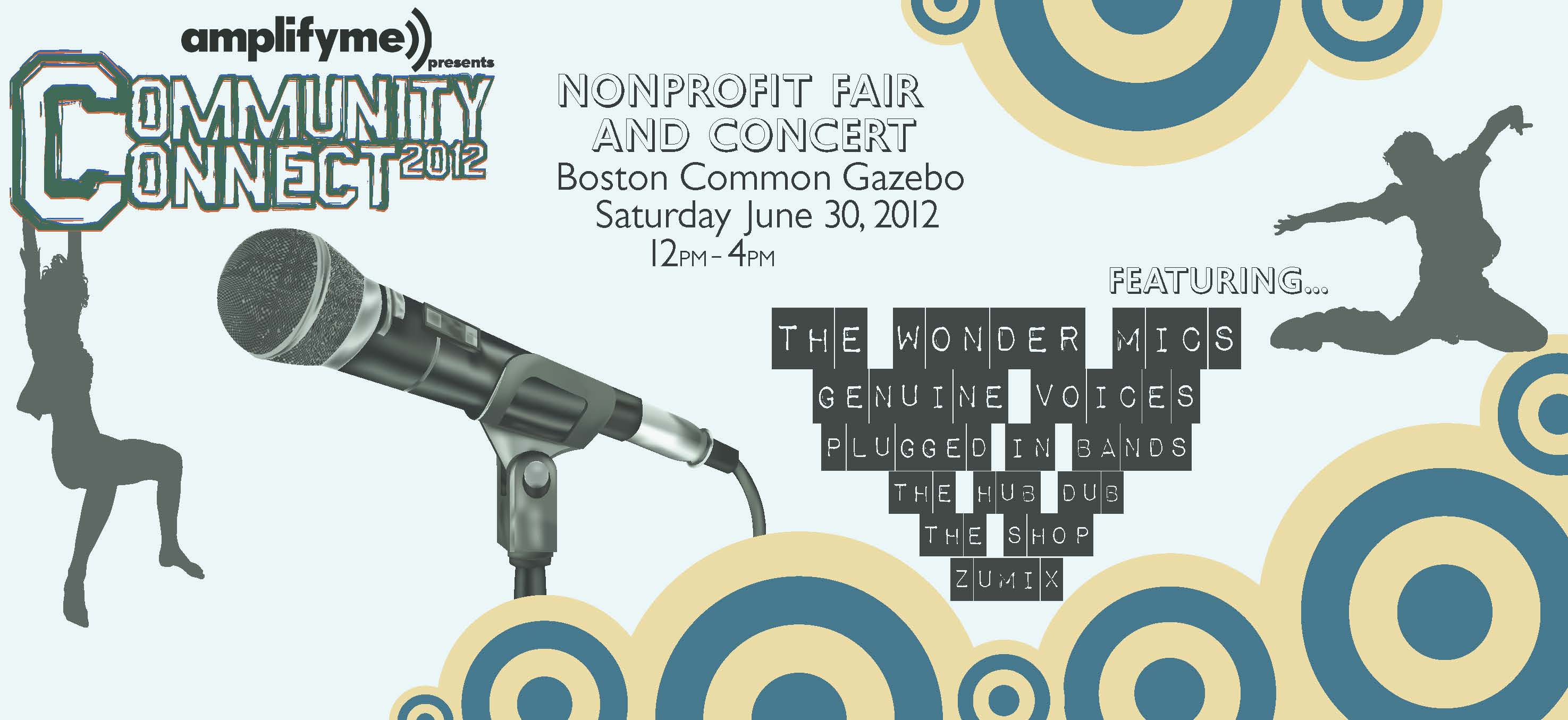 NONPROFIT FAIR AND CONCERT
Join Amplifyme for our Annual Community Connect event on June 30th at the Boston Common Gazebo
Community Connect will give Boston residents a chance to sign up with service organizations that may serve their personal or community needs. This opportunity will give community service organizations a chance to communicate or collaborate with each other in these tough economic times. Service groups attending Community Connect provide services ranging from domestic abuse, sexual and racial identity groups, college preparation, personal finance management and college scholarships to ending youth violence and child care. The performance genres will include break dancing, crumping, Reggae, Hip Hop, Salsa, Rock, Folk, R and B and soul.
Featuring Local Bands: WonderMics, The Shop, Plugged In Bands, The Hub Dub, Zumix, among others.