Collaborative Workflow - Innovations in Digital Acquisition and File-based Workflow
West Hollywood, CA
Bummer! Sales have ended.
Unfortunately, tickets for this event are no longer on sale.
Event Details
COLLABORATIVE WORKFLOW
Innovations in Digital Acquisition and File-based Workflow
October 20th 2012 - 10am to 4pm
The Lot - West Hollywood
 FIVE WINNERS OF THE 64TH PRIMETIME EMMY ENGINEERING AWARDS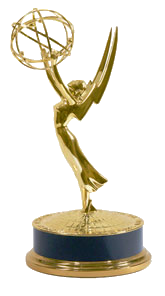 Colorfront for Colorfront On-Set Dailies
Filmlight for Truelight On-Set and Baselight TRANSFER.
The Academy of Motion Picture Arts and Sciences for its Academy Color Encoding System (ACES).
The American Society of Cinematographers for its Color Decision List (ASC CDL).
Dolby Laboratories for the Dolby PRM-4200 Professional Reference Monitor
Sony Electronics for its BVM E250 OLED Reference Monitor
PLUS! - special raffle prize of Assimilate's Scratch LAB - all attendees will be given a raffle ticket at the door!
On display in the exhibition area will be working demonstrations from Aberdeen Systems, Assimilate, BlackMagic Design, Christy's Editorial, Codex Digital, ColorFront, Dolby, FilmLight, LumaForge, MTI Film, Revolution Cinema Rentals, Solve Engineering, Sonnet Technologies and Sony Electronics. We will highlight the use of streamlined ACES and CDL workflows to increase efficiencies in the production and post pipeline at the same time as reducing costs and enhancing overall image quality and production value. As well as the workflow demonstrations we have three presentations from award winning ASC cinematographer, Shane Hurlbut:
Shane Hurlbut, ASC - Keynote Presentations – The Main Hall: 11am and 2pm

Shane Hurlbut, ASC - Demonstration – Fairbanks Theater: 12:30pm
Entrance and parking is free but please register at the EventBrite website beforehand. Refreshments will be available. The doors close at 4pm. For more information, call Kalani Leon on 323.850.3550
Join on Facebook!
http://www.facebook.com/pages/Collaborative-Workflow-Oct-20-2011/472131046160846