Calling The Ghosts: A Documentary About Personal Struggle of Human Rights Abuses Into A Larger Fight for Justice and Combating Violence Against Women in the Global Arena (Film Screening + Discussion)

Thursday, November 17, 2011 from 7:00 PM to 9:00 PM (EST)

New York, NY
Event Details
Announcement: For entrance into the building, your name needs to be on the list of attendees.
If you are purchasing more than one tickets, please provide names of other attendees in the notes section.
11/9 Announcement: The event has been moved to 7 - 9p. 
Updated agenda is as follows:
6:30 - 7p - Check-In & Registration
7 - 8:15p - Film Screening
8:15 - 8:30p - Q & A 8:30 - 9p - Wine & Cheese Reception
Topic Overview:
Rape, as an instrument of war, continues to be employed in conflicts around the world, most recently in Libya. It was the horrific experience of women during the Balkans conflict that finally resulted in this profound abuse being recognized as a war crime by the international community. 
This powerful documentary takes us through that region's upheaval which followed a pattern of former neighbors becoming state sanctioned rapists and torturers. This is a personal tale of courage, survival and ultimately some measure of justice.
Event Details:
Director Karmen Ross, expert Kelly Askin (of the Open Society Institute) and Founder and President of Eng Aja Eze Foundation, Ugoji Adanma Eze, Esq., will be on hand to discuss the film.
In addition to the film screening and discussion, there will also be a wine and cheese reception where audience members can meet the film director.
When: November 17, 7pm - 9 pm (check-in begins at 6:30p)
Where: Morgan Stanley, 522 Fifth Ave. (btwn 43rd & 44th St), 7th floor 


Hosted by Metro NY Chapter, UN Women United States National Committee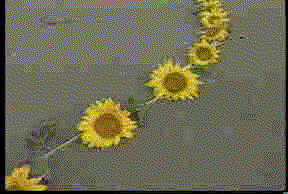 Karmen Ross will present and discuss her Emmy award-winning film about wartime rape in Bosnia. This film was used to lobby the US Congress and the United Nations for a just settlement in the Balkan wars. Ms. Ross was the first Communications Director for the International Center for Transitional Justice, founded by members of the South African Truth and Reconciliation Commission and worked for many years to help survivors of the Bosnian war seek accountability for war crimes.
Also on hand to discuss the film and to shed light on changes and challenges in international law, will be Kelly Askin, who is with the Open Society Institute (George Soros' org) Intl Justice Initiative and an expert on gender-based violence and tribunals, and the esteemed Ugoji Adanma Eze, Esq. who has practiced law in both Nigeria and the U.K. She now focuses her attention at the United Nations as a member of Civil Society.
About the Film:
An extraordinarily powerful documentary, CALLING THE GHOSTS is the first-person account of two women caught in a war where rape was as much an everyday weapon as bullets or bombs. Jadranka Cigelj and Nusreta Sivac, childhood friends and lawyers, enjoyed the lives of "ordinary modern women" in Bosnia-Herzegovina until one day former neighbors became tormentors. Taken to the notorious Serb concentration camp of Omarska, the two women, like other Muslim and Croat women interned there, were systematically tortured and humiliated by their Serb captors.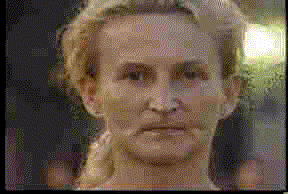 Once released, the pair turned personal struggles for survival into a larger fight for justice-aiding other women similarly brutalized and successfully lobbying to have rape included in the international lexicon of war crimes by the UN Tribunal at the Hague. Chronicling the two women's experience and their remarkable transformation, CALLING THE GHOSTS is an indispensable resource for deepening understanding of human rights abuses and combating violence against women in the global arena.
A Review from The Center for Human Rights and Humanitarian Law
"**** A somber, eloquently expressed, and beautifully shot video... A must for all library collections interested in international affairs, women's studies, and human rights issues."
"The power of the documentary to provoke action is tremendous... an important          advocacy tool for groups seeking to empower women and women's organizations." Roger Rathman, Amnesty International USA
"Exquisite and compelling...A necessary and significant film for women around the       globe to navigate the new world order." Patricia R. Zimmermann, Ithaca College
Have questions about Calling The Ghosts: A Documentary About Personal Struggle of Human Rights Abuses Into A Larger Fight for Justice and Combating Violence Against Women in the Global Arena (Film Screening + Discussion)?
Contact Metro NY Chapter, USNC for UN Women
When & Where


Morgan Stanley
522 5th Avenue
7th Floor


New York

,

NY



Thursday, November 17, 2011 from 7:00 PM to 9:00 PM (EST)
Add to my calendar
Organizer
Metro NY Chapter, USNC for UN Women