CABA Two Day Workshop Sat, 9/10 and Sun, 9/11

Saturday, September 10, 2016 at 9:00 AM

-

Sunday, September 11, 2016 at 4:00 PM (PDT)
Event Details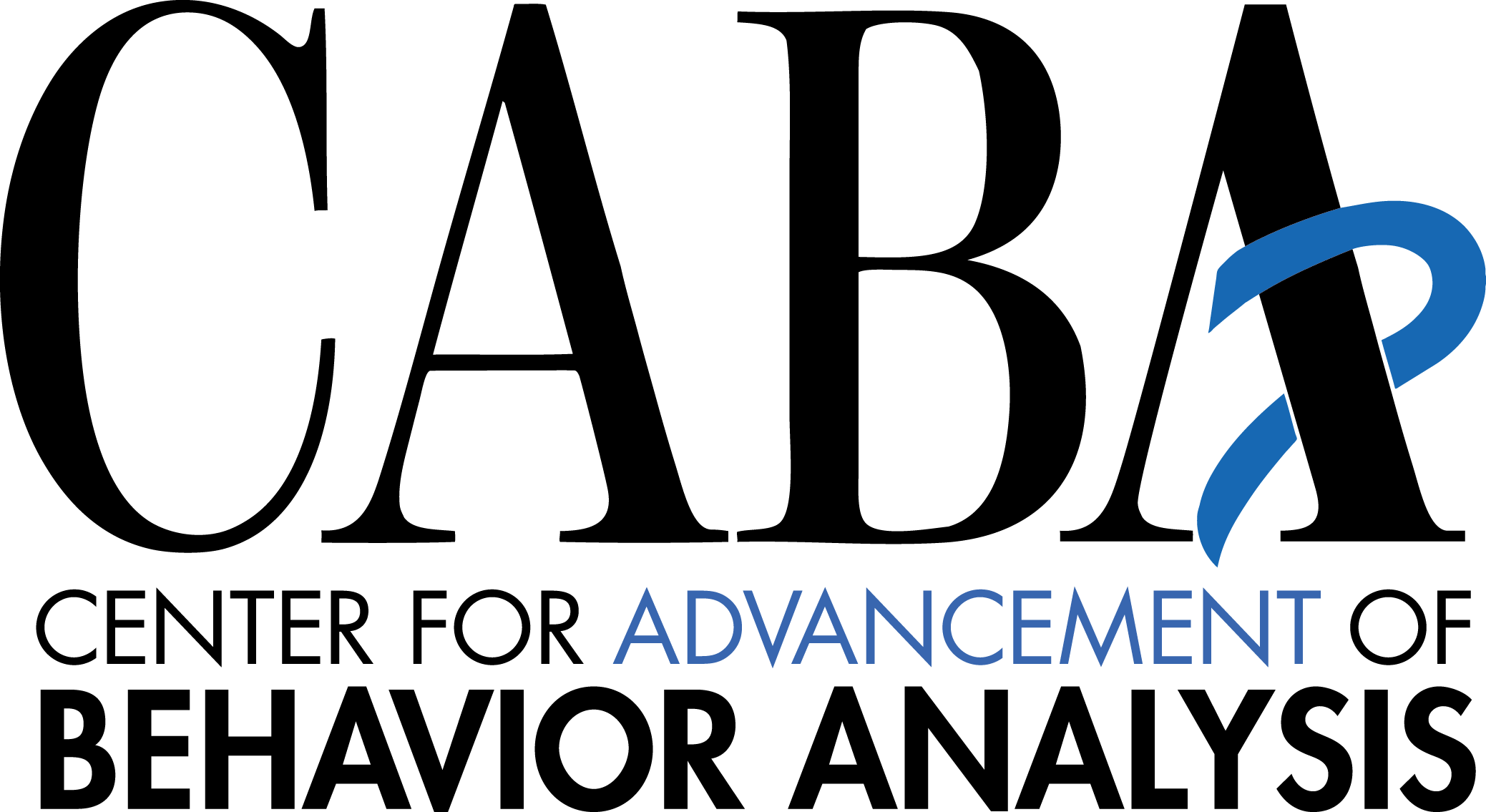 Toward a Progressive Model of Behavioral Intervention for Individuals Diagnosed with Autism Spectrum Disorder: a Two Day Workshop
For individuals diagnosed with Autism Spectrum Disorder to make the most meaningful improvements it requires the implementation of quality behavioral intervention. In this workshop we will be describing the components of quality intervention and how they can be implemented to individuals diagnosed with autism. The workshop will cover the core deficits in autism, the history of Applied Behavior Analysis, functional behavioral assessment, reinforcement, reinforcement development, various interventions, and curriculum development.
Behaviorists, Educators, Psychologists, Speech & Language Pathologists, Parents
Anyone dedicated to ensuring children with ASD have access to effective and quality treatment
Continuing education units (CEUs) are offered for: 
BACB*  (14 units , Type 2)

BBS  (12 hours)

APA  (12 credits)
*includes 1 hour ethics CEU
$150

Price includes CEUs

Lunch will be on your own.  There will be a short lunch break so participants can leave to pick up a quick lunch.
Refunds can be requested up to 15 days prior to the event.  A $25 processing fee will be withheld.  For refunds, contact Joe Cihon via email at:  jcihon@autismpartnership.com.  No refunds can be processed after the workshop has commenced.
The conference will be held at Autism Partnership's Clinic in Seal Beach.   Here are two hotel options near the conference venue. 
AYRES HOTEL 12850 Seal Beach Blvd., Seal Beach, CA 90740   (562) 296-1430
 For special rates, mention:  Group Name:  Autism Partnership   Group Code:  1778   
OR use this link: https://bookings.ihotelier.com/Ayres-Hotel-Seal-Beach/bookings.jsp?hotelID=12622&groupID=1661513
HAMPTON INN 2401 Seal Beach Blvd., Seal Beach, CA 90740   (562) 594-3939
Space is limited!!!   Seats fill very quickly for this event and pre-registration is required.  To guarantee your attendance, register now!
If you are requesting CEUs, have your license or certification number ready.  You will need to enter it during the registration process.
If you have any questions, please contact Joe Cihon at:  jcihon@autismpartnership.com
RONALD LEAF, PH.D.
Dr. Ronald Leaf is a licensed clinical psychologist and the Co-Director of Autism Partnership. He has over forty years of experience in the field of ASD, receiving his doctoral degree at UCLA under the direction of Dr. Lovaas. During his professional training at UCLA, Dr. Leaf served as Clinic Supervisor, Research Psychologist, Lecturer, and Interim Director of the Young Autism Project. Dr. Leaf continued his work in the field of Autism over the next 4 decades, consulting nationally and internationally to families, school districts, and service providers world-wide. He is co-author of several key works in the field of Autism and behavioral treatment, including A Work in Progress; It's Time for School! Building Quality ABA Educational Programs For Students With Autism Spectrum Disorders; Sense And Nonsense In The Behavioral Treatment of Autism: It Has To Be Said; and Crafting Connections: Contemporary Applied Behavior Analysis for Enriching the Social Lives of Persons with Autism Spectrum Disorder. Along with Dr. John McEachin, Dr. Leaf's commitment to the continued evolution of behavioral treatment through research and quality training led to the founding of the Autism Partnership Foundation.
JOHN McEACHIN, PH.D., BCBA-D
John McEachin, a licensed clinical psychologist and BCBA-D, has been providing behavioral treatment to individuals with autism for more than 40 years. He received his graduate training under Professor Ivar Lovaas at UCLA on the Young Autism Project. During his 11 years at UCLA, Dr. McEachin served in various roles including Clinic Supervisor, Research and Teaching Assistant, and Acting Director. His research has included the long-term follow-up study of young autistic children who received intensive behavioral treatment, which was published in 1993. In 1994 he joined with Ron Leaf in forming Autism Partnership, which they co-direct. In 1999 they published A Work in Progress, a widely used behavioral treatment manual and curriculum for children with ASD. Dr. McEachin has lectured throughout the world and co-authored numerous books and research articles. He consults regularly to families, agencies, and school districts nationally and internationally, assisting in the development of treatment programs and providing training to parents staff, and classroom personnel. Dr. McEachin's dedication to the advancement of behavioral treatment through research and quality training led to the co-founding of the Autism Partnership Foundation with Dr. Ron Leaf.
JUSTIN B. LEAF, PH.D., BCBA-D
Justin Leaf, Ph.D., is the Director of Research for the Autism Partnership Foundation. Justin began working with individuals diagnosed with autism spectrum disorder in 2000. Justin received his doctorate degree in Behavioral Psychology from the Department of Applied Behavioral Science at the University of Kansas. Justin worked directly under the mentorship of Dr. James Sherman and Dr. Jan Sheldon. Currently, Justin leads the research team at Autism Partnership Foundation, which conducts research nationally and internationally. His research interests include examining methods to improve social behaviors for children and adolescents with autism and develop friendships, comparing different teaching methodologies, evaluating parameters of reinforcement, and evaluating long term outcomes for individuals diagnosed with autism. Justin has over 50 publications in either peer reviewed journals or book chapters and has presented at both national and international professional conferences and invited events. Justin serves on the editorial board for the Journal of Autism and Developmental Disorders and the Journal of Applied Behavior Analysis, and has been a guest reviewer for several additional prominent behavior analytic and autism journals.
Save This Event
When & Where

Autism Partnership-Center for the Advancement of Behavior Analysis
200 Marina Drive
Seal Beach, CA 90740


Saturday, September 10, 2016 at 9:00 AM

-

Sunday, September 11, 2016 at 4:00 PM (PDT)
Add to my calendar
Organizer
Center for the Advancement of Behavior Analysis
The Center for the Advancement of Behavior Analysis is committed to furthering the field of Applied Behavior Analysis and Autism Spectrum Disorder by promoting expertise in the application of behavioral treatment.  CABA is dedicated to promoting accessible and effective Autism treatment, training the next generation of professionals, educating those impacted by Autism Spectrum Disorder, disseminating empirically suppported information, and advancing the science of quality ABA.
CABA Two Day Workshop Sat, 9/10 and Sun, 9/11