Busting the Bulb: Solid State Lighting and Energy Efficiency

Thursday, May 26, 2011 from 5:30 PM to 9:00 PM (PDT)

Santa Clara, CA
Event Details
Main Sponsor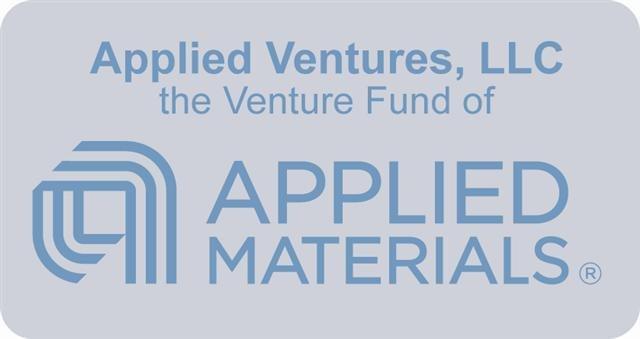 www.AppliedVentures.com
__________________________________________________________________________________
Summary
"By 2020, advanced products and best practices will transform the California lighting market. This transformation will achieve a 60-80 percent reduction in statewide electrical lighting energy consumption by delivering advanced lighting systems to all buildings"
                                                                            - California Energy Efficiency Strategic Plan.
Energy efficient lighting is poised for incredible growth in California. Already a highly competitive industry, the lighting marketplace has experienced a massive influx of competition and venture-backed start-ups, due in part to regulation (including changes mandated by the Energy Independence and Security Act [EISA] and AB 1009 or the "Huffman Bill"), low offshore manufacturing costs and millions of dollars in incentives to drive maximum energy savings described in California's Energy Efficiency Strategic Plan. In many cases, development and distribution of solid state lighting (SSL) is seen as the core of this revolution, delivering longer lifetimes, control integration and digital systems that will integrate with renewable and smart grid technology.
On the cusp of what may be an LED boom,  the Kellogg Clean Technology and Energy Group SF Bay is pleased to announce "Busting the Bulb: Solid State Lighting and Energy Efficiency" on May 26th at Applied Ventures in Santa Clara, from 5:30 to 9PM. Focused on SSL technologies, this event will discuss the rapid changes and opportunities in California's lighting market. This event will gather leaders in lighting and energy efficiency, including Dian Grueneich, Partner at Morrison & Forrester and former CPUC Commissioner, Peter Ngai, award-winning lighting technology expert and  Matthijs Glastra, Chief Operating Officer at Philips Lumileds.
Speakers and attendees will discuss the role of policies and incentives in building this market, the definition and advancement of best practices (including quality assurance) lighting operations and RD&D and what is needed to truly deliver energy efficient lighting solutions from clean rooms to dining rooms. The panel includes business leaders, investors and educators such as our moderator Dr. Robert Walker, Partner at Sierra Ventures, Karen Owyeung, CEO at Lunera Lighting (and Kellogg alumnus), Prof. Kosta Papamichael, Co-Director of the California Lighting Technology Center, and Dr. Brian Hubert, Associate Investment Manager at Applied Ventures  (and winner of the Lemelson-MIT Prize for excellence in invention and innovation). (See below for the full slate of speakers and detailed biographies on each.)
Join us at our host, Applied Ventures, for an inspiring evening to find out more about regulation, economics, technology & innovation, investments, business, markets and players in solid state lighting and energy efficiency today and the expected development in this inspiring space within the next decades.  
___________________________________________________________________________________
Note of Welcome:

  Chris Moran - Corporate VP and General Manager, Applied Materials
Chris Moran is corporate vice president and general manager at Applied Materials, Inc. He is responsible for the company's strategy group including Applied Ventures and the Office of the Chief Economist as well as Corporate Affairs, Sales Operations and Marketing.
Mr. Moran previously was corporate vice president and general manager of Applied Ventures, the company's venture capital fund, and was responsible for the development and management of investments in early stage, privately held companies.
Since joining Applied Materials in 1984, he has held a number of positions in division management, engineering, product management and marketing, including general manager of the Metal Etch Division, Etch Product Business Group, vice president and division general manager of the company's Mask Products Division, and vice president of Corporate Marketing.
Prior to joining Applied Materials, Mr. Moran served as a member of the technical staff at Hughes Aircraft Co., and Atari Computer Corporation. Mr. Moran received his bachelor of science and master of science degrees in mechanical engineering from the Massachusetts Institute of Technology.
________________________________________________________________________________
Keynotes: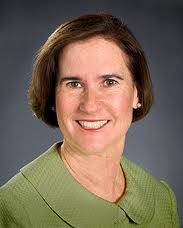 Dian M. Grueneich - Partner, Morrison & Foerster LLP 
Former Commissioner of the California Public Utilities Commission, Dian Grueneich is a nationally recognized expert in energy and environmental issues, with over 30 years experience. She was appointed to the California Commission in 2005 by Governor Schwarzenegger and served until the end of her term on December 31, 2010. On March, 1, 2011 she joined the international law firm of Morrison & Foerster as a partner in the firm's Environmental, Energy, and Clean Tech practice.
While at the Commission, Commissioner Grueneich was the lead assigned Commissioner on energy efficiency, demand response, transmission permitting and planning, Western energy issues, low income energy, and several Advanced Metering Infrastructure dockets. She guided the preparation and adoption of the California Long-Term Energy Efficiency Strategic Plan and the successful permitting of three major renewable transmission lines. She also served as the Commissioner representative on the Governor's Climate Action Team, and on the U.S. Department of Energy (DOE) Electricity Advisory Committee and its Smart Grid subcommittee.
She received her J.D. from Georgetown University and B.A. from Stanford University. She has received numerous national and international awards for her leadership, including the 2010 National Association of Regulatory Utility Commissioners Kilmarx Clean Energy Award.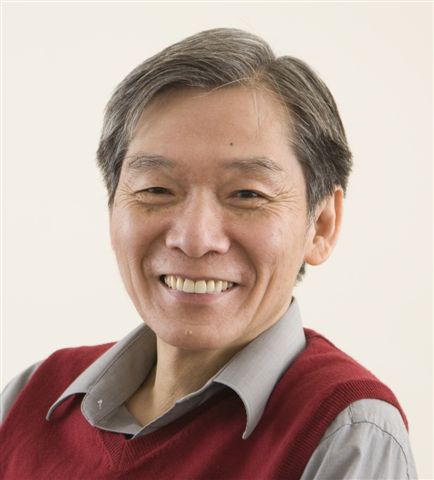 Peter Y. Ngai - VP R&D, Acuity Brands
Peter Ngai is Vice President of OLED Lighting at Acuity Brands. He is a nationally recognized authority on lighting Technology and luminaire design; lighting and technology research and development in photometry, computer rendering for lighting, brightness and glare research, lens and reflector optics, sustainable materials, daylight harvesting, ultra-violet germicidal irradiation, LEDs, and, most recently, OLEDs. Peter launched Acuity's OLED Lighting Design Center in Berkeley, California in 2009.
During his rich career, Mr. Ngai established Peerless Lighting (Now part of Acuity Brands Lighting) products as industry-recognized best products in the marketplace and is credited with bringing indirect lighting to interior spaces in offices and classrooms throughout America. He was instrumental in transforming American fluorescent lighting from T12 to T8 and, from T8 to T5 for lighting quality and energy savings.
Peter holds over 50 patents and authored over 30 technical publications. He has collaborated and participated in lighting research and development with various National Research Institutes – Cornell University, Rensselaer Polytechnic Institute, University of California Berkeley and Harvard University, among others.
He has served as member, chair or sub-chairman of numerous committees, including for the Illuminating Engineering Society, the International Committee on Illumination, the Human Factor and Ergonomic Society, and the DOE Solid State Lighting Advisory Group.
Mr. Ngai is a Fellow of the Illuminating Engineering Society, a Registered Professional Engineer (PE) in California, electrical discipline, and Lighting Certified (LC) by the National Council on Qualifications for the Lighting Profession (NCQLP). Mr. Ngai is the recipient of numerous awards for his significant contribution to lighting: the Sol Cohn Memorial Award for Distinguished contributions to Lighting; the Taylor Technical Talent Award, the Hall of Fame "Legends & Leaders in Professional Lighting Design" from Architectural Lighting, and several Design Excellence Awards from Lightfair International, including a Best Product of the Year Award.
Peter is a frequent invited speaker at various Professional Organizations and conferences such the Illuminating Engineering Society of North America, Lightfair International, DOE SSL Lighting Workshop, OLED Lighting Summits, SPIE and Plastic Electronics among others.
Peter received his Bachelor of Science in Electrical Engineering and Computer Science from the University of California Berkeley and his Master of Science in Architectural Engineering from the University of Colorado Boulder.

   Matthijs Glastra - Chief Operating Officer, Philips Lumileds
Matthijs Glastra began his career in Philips Medical Systems Division as the International Product Manager for Computed Tomography (CT) medical equipment in the Netherlands. He quickly progressed through positions at Philips' Corporate Strategy & Planning Headquarters and then as the Senior Director & General Manager for set-top box chips in what is now NXP, based in Silicon Valley. In 2003, Glastra started in the Lighting division as the Senior Director of Marketing & Sales for Special Lighting and then returned to the Netherlands to lead Philips' LCD Backlighting business. In 2007 he joined Philips Lumileds as the company's Executive Vice President of Worldwide Operations.
__________________________________________________________________________________
Panel: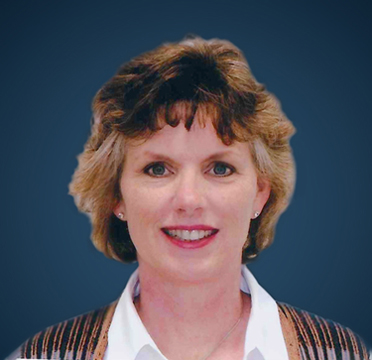 Karen Owyeung - CEO, Lunera Lighting
Karen Owyeung is the CEO of Lunera Lighting. She is responsible for directing the growth of Lunera. She provides strategic direction, and insight on product development and commercialization to ensure Lunera's continued success and leadership in the LED lighting industry.
As an early architect of the LED lighting industry, Owyeung brings a world-class level of experience and industry networking to Lunera. This level of expertise will help the company gain additional market share in an ever-evolving industry.
Owyeung began her career in LED technology at Hewlett Packard's Optoelectronics Division. She held various executive management positions in marketing and worldwide manufacturing operations prior to becoming the general manager of the division. While at HP she worked with industry visionaries including Roland Haitz, famed for Haitz's Law, to identify the potential for the application of LED technology into commercial and residential lighting. Owyeung also was the architect behind the merger of HP's solid-state lighting division with Philips Lighting to form Lumileds, a leader in today's LED lighting market.
Owyeung served on the board of directors of Lumileds in its formative stage and was named the first CEO of the expanded joint venture. She also served on the advisory board for Bridgelux, a Silicon Valley LED technology start-up company. She holds a BSEE from Vanderbuilt University and has completed advanced studies at Northwestern University Kellogg School of Management.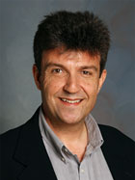 Kosta Papamichael - Co-Director, CA Lighting Tech Center UC Davis
Konstantinos Papamichael is a professor and the Co-Director of the California Lighting Technology Center at the University of California, Davis. 
Konstantinos holds an Architectural Engineering degree from the Aristotelian University of Thessaloniki, Greece, a Masters in Architecture from Iowa State University with major emphasis in Building Science and a minor in Energy Systems Engineering, and a Ph.D. in Architecture from the University of California at Berkeley, with major emphasis in Design Theories and Methods and minors in Building Science and Computer Science.
During the last 30 years, Konstantinos has been working on the development of energy efficiency strategies and technologies for buildings, focusing on fenestration systems and daylighting, as well as the integration of electric lighting and fenestration controls. Moreover, Konstantinos has been working on the design and development of computer-based tools that facilitate energy and environmental impact considerations for building design and operation decision-making.
Konstantinos participates in a wide range of academic and professional activities related to computer-aided design, daylighting, electric lighting, energy and environmental impact and is author/co-author of over 80 publications related to research and development in these areas and four patents on lighting controls.
Konstantinos is a member of several committees addressing lighting and daylighting issues and currently serves as the Chair of the Illuminating Engineering Society Daylighting Committee. His latest work in daylight harvesting controls was recognized by the Illuminating Engineering Society as a unique and significant advancement to the art and science of lighting.

  Brian Hubert - Associate Investment Manager, Applied Ventures
Dr. Brian Hubert joined Applied Ventures in 2007. Dr. Hubert's current focus is on nanotechnology, display, materials, and software automation. Brian is involved with portfolio companies ClearEdge Power and Advanced Inquiry Systems.
Prior to Applied Ventures, Dr. Hubert was a member of the High-tech and Health Care practices at McKinsey & Company.
Prior to joining McKinsey, Dr. Hubert co-founded Kovio, Inc., a Kleiner Perkins-backed nanotechnology and RFID startup which is pioneering semiconductor fabrication using liquid silicon and novel printing methods. Brian has served Kovio in several capacities as Chief Technology Officer, President, and observing member on the Board of Directors.
Dr. Hubert is a winner of the Lemelson-MIT Prize for excellence in invention and innovation. Articles and world-wide broadcast media about Dr. Hubert and his wide range of innovations have appeared in USA Today, New York Times, Associated Press, PR Newswire, Wired.com, and CNN Sci-Tech.
Dr. Hubert earned his bachelor of science, master of science, and Ph.D. degrees from the Massachusetts Institute of Technology in Mechanical Engineering with a research focus on superconductors and nano-engineering.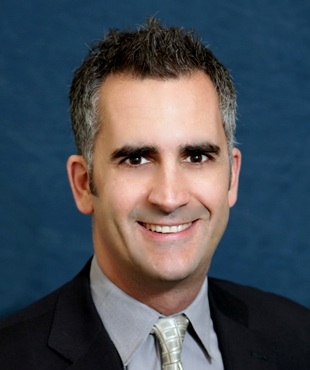 Julian Carey - Vice President of Marketing, Intematix 
Julian Carey is the Vice President of Marketing and Product Marketing Manager of ChromaLit at Intematix, a leading innovator of patented phosphors and phosphor components for high-quality LED lighting. Prior to Intematix, Julian directed the product management at laser phosphor display maker Prysm. In lighting, Julian executed roles at LUXIM and Philips Lumileds Lighting following product design and process engineering roles in developing the first family of power LEDs and systems at the Optoelectronics Division of Hewlett-Packard.
Julian holds a BS degree in mechanical engineering from Stanford University and an MBA from MIT Sloan.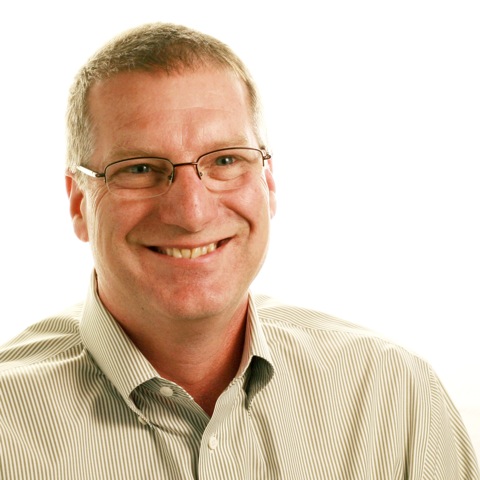 David Leonard - CEO & Founder, Redwood Systems
Dave founded Redwood Systems in 2008 with the driving belief that LED lighting presented entirely new opportunities to create smart and energy optimized commercial lighting and smart building solutions. Prior to forming Redwood, Dave was VP and GM of Cisco Systems' Desktop Switching Business Unit (DSBU), Cisco's largest and most profitable business unit with revenues reaching a $6B annual run rate for FY08. Along with LAN access, DSBU also provides switching solutions for Metro Ethernet, Industrial Ethernet, and Data Center Blade Servers. During his career at Cisco, Dave has held several executive management positions including: VP and GMP of the Wireless Networking Business Unit (WNBU) and VP of Engineering for WNBU.
Dave arrived at Cisco by way of Cisco's acquisition of Grand Junction Networks in 1995. At Grand Junction, Dave served as an engineering leader charged with developing Grand Junction's first 100mbs Ethernet switch. Prior to Grand Junction, Dave held leadership positions at Sun Microsystems, Amdahl Corporation, Cray Research and Hewlett-Packard.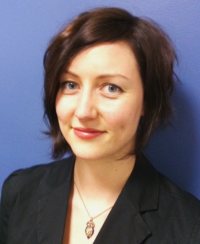 Mikhail Haramati - Regulatory Analyst, CA Public Utilities Commission
Mikhail Haramati has been an analyst in the Energy Division of the California Public Utilities Commission (CPUC) for the last five years. She is responsible for energy efficient lighting evaluations and planning for several cycles. In addition, Mikhail is in charge of the CPUC's work on embedded energy in water, including several studies and implementation of a statewide pilot.
For the 2006-2008 program cycle, Mikhail led the impact evaluation of the California investor owned utility energy efficiency upstream lighting programs. She has also been the contract manager of the CFL Market Effects study designed to respond to questions such as whether market effects can be sufficiently measured and quantified to rely on them as an energy resource in the following program cycle.
Mikhail holds a bachelor's degree in public policy from Mills College.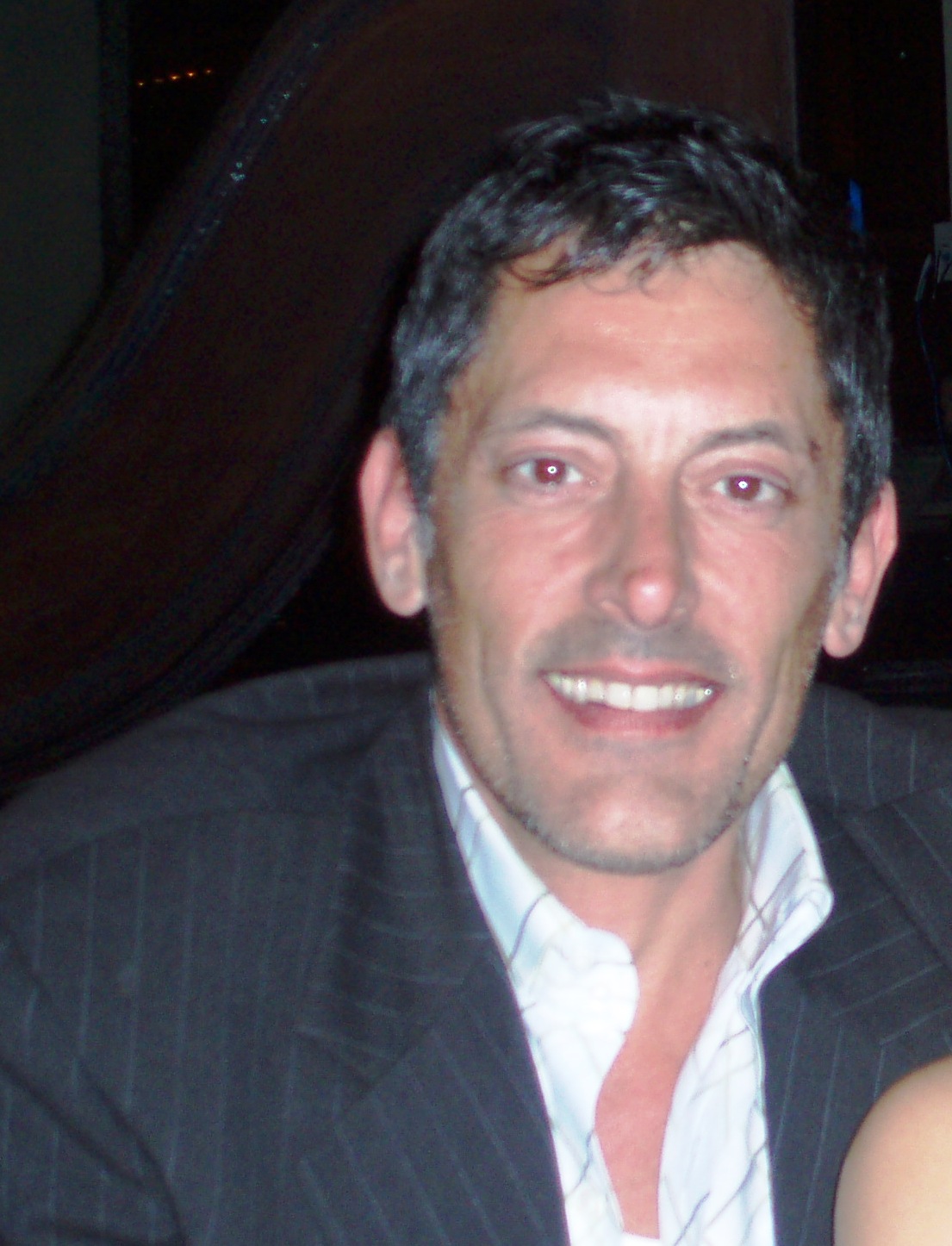 Brent Marsh - CEO & Founder, Eutricity
Brent is a seasoned innovator/entrepreneur and founder of eight companies.  Eutricity, Inc. is his third investor-funded energy efficiency company, and sixth energy-related startup, dating back to 1983.  He was awarded seven patents for his CCFL-based inventions, and filed several more for his last company and Eutricity.  He has an impressive record of identifying lucrative market opportunities and developing non-standard breakthrough products that uniquely answer the needs of those markets.
Examples of Brent's innovations in energy efficiency and lighting include the development of a low-cost energy efficiency optimization platform for commercial buildings using existing building electrical wires, the creation of energy efficient lighting solutions for 24-hour illuminated equipment such as emergency exit signs, slot machines, ATM machines, etc. reducing energy costs by up to 90%, or the first energy efficient lighting product with demand response (first product to incorporate Power over Ethernet (PoE) with lighting, and Zigbee-based networked dimming).  
Brent studied languages, cultures, business practices and International Relations in several insitutions such as Beit Berl University, Kfar Saba, Israel (Hebrew and Middle Eastern Studies), Miami Dade Community College (A.A. degree in Business Management), Institute for American Universities, Aix-en-Provence, France (French and International Law), San Francisco State University (International Relations), Taiwan National Political University, Taipei, Taiwan (Mandarin and International Business).
Brent spent 10 years in Asia where he learned the culture as well as languages and product development and manufacturing expertise.
Moderator: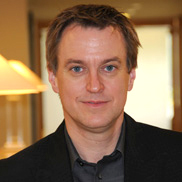 Robert C. Walker - Partner, Sierra Ventures
Dr. Walker is a Partner at Sierra Ventures, a private venture capital firm that manages nine venture capital partnerships which together have more than $1.5 billion of committed capital.  Current investments include companies based in the United States, Canada, China and India.  Dr. Walker focuses on investments in solid state lighting, displays, clean technology, solar energy and semiconductors.
Prior to Sierra he was CEO of BridgeLux, a high power LED lighting company, from 2005-2007, and served on its Board of Directors from 2004. In 2003 Dr. Walker founded YEBY Associates, a Silicon Valley-based consultancy specializing in the Solid State Lighting industry, and continues to serve as a Principal there. From 2001-2004 he was Managing Director-USA of Vincera Ventures, a US$150M venture capital fund based in Taiwan with several investments in the areas of LEDs and compound semiconductors. During his 8 years at EMCORE Corporation, a leading provider of MOCVD equipment to the compound semiconductor industry, he held a variety of sales and marketing positions, including General Manager, Pacific Rim.
Prior to joining the compound semiconductor industry, Dr. Walker spent 10 years conducting high energy physics research, including several years living in Japan. He is an author of the paper announcing the discovery of the "Top" quark, one of the fundamental particles of nature. He received his Ph.D. in Physics from Caltech in 1989 and a triple major in math, physics and computer engineering from the University of Wisconsin-Madison in 1984. He has traveled extensively throughout the Pacific Rim region, and has been involved with the HB LED industry in Taiwan, Korea and China since its inception.
_________________________________________________________________________________
Thursday, May 26th
5:30-6:38pm Check In, Networking, Complimentary Hors D'Oeuvres
6:38-6:40pm Welcome by Kellogg

6:40-6:45pm Welcome by Chris Moran, Corporate VP and GM at Applied Materials
6:45-7:00pm Keynote by Dian Grueneich, Former Commissioner & Partner at Morrison & Foerster
7:00-7:15pm Keynote by Peter Ngai, VP R&D at Acuity Brands

7:15-7:30pm Keynote by Matthijs Glastra, COO at Philips Lumileds

7:30-8:45pm Panel with Industry Leaders, Moderator: Robert Walker, Partner at Sierra Ventures

8:45-9:00pm Networking and Wrap-Up
Produced by:
Kellogg Clean Technology and Energy Affinity Group
In Cooperation with:
Applied Ventures - Applied Materials
Energy Division - California Public Utilities Commission
California Lighting Technology Center - UC Davis
Green Committee - Silicon Valley San Jose Chapter of California Society of CPAs
Sponsored by: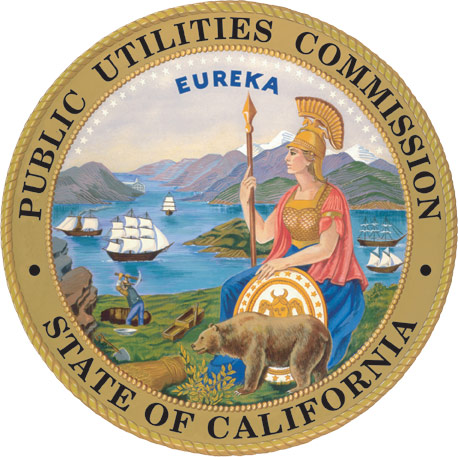 California Energy Efficiency Strategic Plan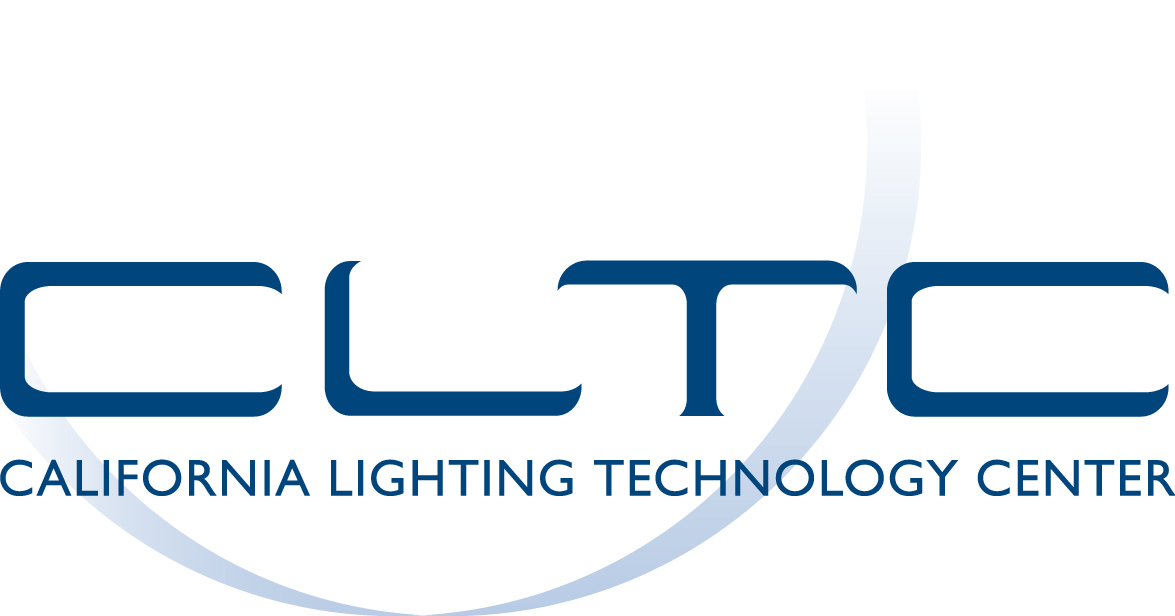 http://cltc.ucdavis.edu

                                        http://www.greentechmedia.com/channel/enterprise


  www.calcpa.org
_________________________________________________________________________________
Remark: Please clearly indicate your name, position and company (if applicable) when registering for the event (including the information for your guests). In such a way, you will help us to produce high quality nametags for everybody. Thank you.
When & Where


Applied Materials - Applied Ventures
Building 1 Lobby
3050 Bowers Avenue


Santa Clara

,

CA

95050


Thursday, May 26, 2011 from 5:30 PM to 9:00 PM (PDT)
Add to my calendar
Organizer
Kellogg Alumni Club San Francisco Bay