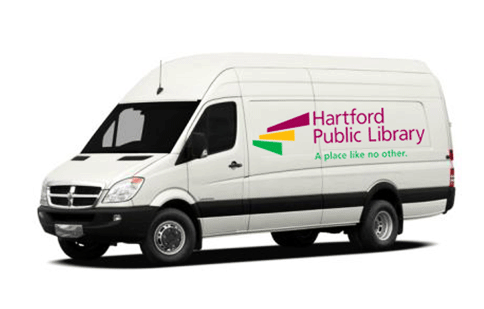 Make a huge impact in neighborhoods all over Hartford by supporting the purchase of Hartford Public Library's new Library-on-Wheels.
Many residents are not able to go to one of our libraries: people with limited mobility, some senior citizens, the disabled, the homebound and underserved children and their families. The bookmobile allows the Library to bring library services to where they live, by doing so we can significantly increase access to the library that most of us take for granted.
The Library's annual fundraising gala in 2011, One Big Summer Night, helped us kick off the campaign. This event raised $25,000 towards our goal of $150,000.
So far we have raised $52,690 through individual donations. This support was partially funded through several donor-advised funds at the Hartford Foundation for Public Giving. And most recently, The Hartford Financial Services Group Inc. awarded the Library $75,000 to help us purchase a new Library-on-Wheels. That's $127,690-getting closer to our goal.
We need your help to keep this campaign rolling!