Blip After Hours
Santa Monica, CA
Bummer! Sales have ended.
Unfortunately, tickets for this event are no longer on sale.
Event Details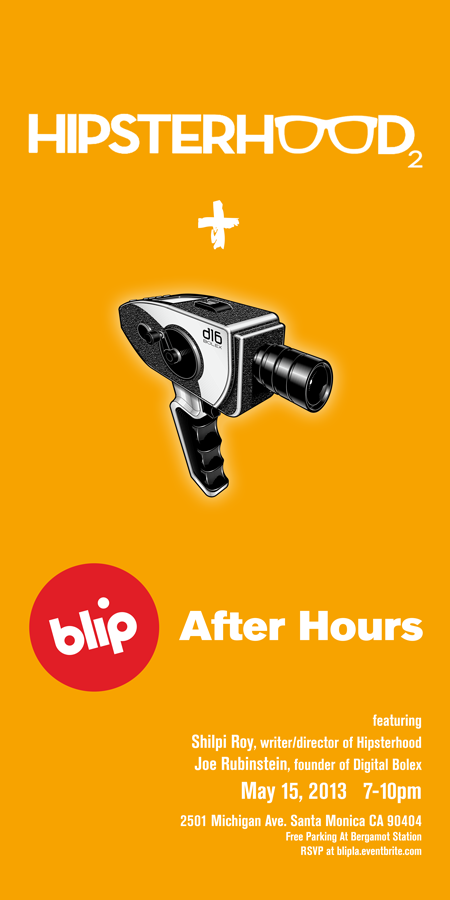 Hipsterhood is a Blip favorite.  Set in Silver Lake, it tells the tale of Faux Fur Girl and Cereal Guy, two twenty-somethings who have a hard time getting out of their own heads and into a relationship.  Shilpi Roy, the writer/director of the show joins to discuss managing a successful Kickstarter, and wrapping production on Season 2.
The Digital Bolex camera has created quite a stir in the Indie production world.  With it's classic design, an homage to the film cameras of the 1950s, and the raw, uncompressed footage it takes, the Digital Bolex challenges your assumptions of what a digital movie camera can be.  Joe Rubinstein, founder of Digital Bolex, will stop by and talk about the progress of the camera.
Bevarages and lite bites provided.
Please RSVP, space is limited.