Bleu Martini Valentine's Day 2013 Sweepstakes
Philadelphia, United States
Bummer! Sales have ended.
Unfortunately, tickets for this event are no longer on sale.
Event Details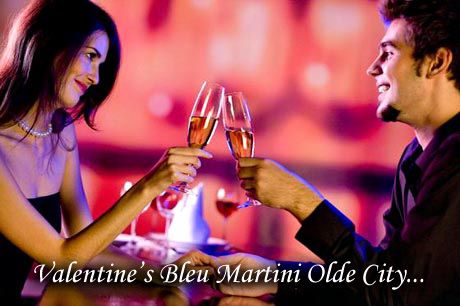 You don't have to be a Don Juan or a Casanova to sweep a girl of her feet. But as Valentine's Day gets closer, Bleu Martini is on your side. A great date can put everybody in the mood for love. Reserve a Valentines Dinner that comes with a complementary Rose and a glass of champagne. No need for after dinner Plans, Philly's finest Dj KG takes the wheel of steel at 9 pm & will play all your R&B favorites, today's Top Hits to set the mood for whatever your plans are after 2 am.

Enter our Valentine's Sweepstakes & WIN A Valentine's Day Dinner for 2.
Includes: 2 Appetizers, 2 Entrees & 2 Desserts for Each Person... Choose from the whole menu! (alcohol not included) http://www.bleumartiniphilly.com/sweepstakes.php
You must dine with us on Valentine's Day 2013.
Reservations, or Inquiry please call 215-940-7900