Birthday/Engagement Extravaganza
Concord, MA
Bummer! Sales have ended.
Unfortunately, tickets for this event are no longer on sale.
Event Details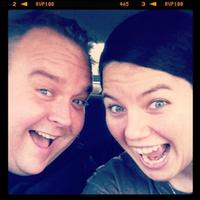 Come Celebrate with Us!

With our engagement and Ja-Nae's birthday, there is much to celebrate. Come join us at the lake house for a low-key gathering with great food, great drink and great people!
Things to know:
We live on a lake. So bring the kids, bring your fishing pole, and/or bring your swimming trunks. 

We all love music. We have a piano and even a few guitars (but they are left-handed) so bring a musical instrument and we can chill out to sounds of an impromptu Lake House Jam Band.

We'll be grilling and hanging out most of the day and night. 

Come on over whenever you'd like and bring loved ones. The more the merrier.

The evening we wll go down near the lake and get the fire pit going while we laugh, drink and be merry.

Feel free to bring over your favorite dish or drink.  We are lovers of both.
RSVP: No Later than May 11th
Taking the Commuter Rail?
If you are on public transportation, feel free to take the commuter rail to Concord Center and we will come pick you up. 
Please let us know beforehand if you will need a ride, so we can accommodate.
If you have any questions, feel free to contact us. Otherwise, we look forward to seeing many of you. :-)