Big Fish, Small Fish - M&A in Social Gaming

Thursday, March 17, 2011 from 6:00 PM to 9:30 PM (PDT)

Palo Alto, CA
Event Details
ERT(Entrepreneurs RoundTable) presents another fun tech startup evening.  
"Big Fish, Small Fish - M&A in Social Gaming"

Saint Paddy's Day Special!
Date/Time:  Thursday, March 17, 2011, 6:00 - 9:30pm
Place:  Pillsbury Law Firm, 2475 Hanover St., Palo Alto, Ca
We are so excited to making our March event a real gem on Social Gaming.  From the recent strings of Merger&Acquisition activities in this industry, where the big fish are chasing after the small fish, can we make sense of where it's leading to?  Facebook is playing the house with its Facebook Credits and big guys are gobbling up small shops like "all you can eat lunch", while Google is staffing up full steam to code their own games, what's left for the small game developers? 
Hear the stories directly from our A-list speakers who have been there, done that, and an industry analyst who has seen it from the box seat.  [No panel. Purely speaker-format.]
::MARK ROSE
Sold SpareChange to Playspan, which was acquired by Visa, March, 2011.
::MAX SKIBINSKY
Sold Hive7 to Playdom in 2010, which was acquired by Disney afterwards.
::ATUL BAGGA

,
Senior Equity Research Analyst at
ThinkEquity
 covering Gaming industry
Agenda: 
6:00 - 7:00 pizza, networking (get yourself plenty of time to meet every one!)
7:00 - 8:30  Mark Rose, Max Skibinsky, Atul Bagga,  special guest speakers
8:30 - 9-ish, Round-the-Table, you are the star!
9:00 - more schmoozing
::MARK ROSE,
VP Product, Visa (also functions as Janitor and ERT groupie) 
Mark started building apps on Facebook in early 2007.  Mark's first app ScoreMe got a million users but didn't monetize well.  Mark then co-founded SpareChange which was a micropayments solution on Facebook, MySpace and Bebo.  SpareChange was acquired by Playspan in 2009, which was acquired by Visa recently in March of 2011.  Mark has over 15 years experience in product management and consumer financial services including PayPal, E*TRADE, Yodlee and HedgeStreet. Mark is a consumer experience zealot, drives decision making from analytics, and loves inventing new user experiences...
::MAX SKIBINSKY
has been 15 year veteran of Silicon Valley. He bootstrapped his first consulting startup in 90ties, working with clients such as Netscape/AOL, Celera Genomics and Electronic Arts. After years of working inside many startups and few bigger companies Max jumped into world of web 2.0 innovation, social networks and online communities. He founded Hive7, one of the very first social gaming startups which in following years redefined the world of traditional entertainment. In 2010 Hive7 was sold to Playdom which in turn was sold to Disney few months later. When not designing, recruiting, brainstorming, advising, and building startups Max can be found flying in general vicinity of Palo Alto airspace.
::ATUL BAGGA

,
Senior Equity Research Analyst covering Gaming industry at ThinkEquity.  Regularly presented at a number of gaming industry conferences, Atul is widely quoted and interviewed on TV and print media such as Economist, New York Times, Time, Wall Street Journal, Bloomberg, CNN, and USA Today. Atul received his MBA from Haas School of Business at University of Berkeley, Masters in Management from University of Bombay and Bachelors in Engineering from National Institute of Technology in India.
This event is generously sponsored by our friends at the
Pillsbury Law Firm,
who provide top services and expertise to tech entrepreneurs among other specialties. 
Your ERT organizer
Shirley Lin
Founder, Chief Player, YoXi123 - creator of Huggy Hearts app on Facebook

Join ERT to receive notes of future events:
http://www.facebook.com/#!/group.php?gid=4897154833&ref=ts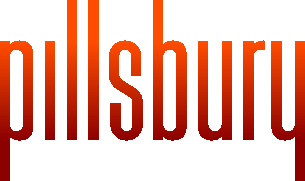 Attendee List
Sort by:

Date

|

First Name

|

Last Name
When & Where


2475 Hanover St.,
Pillsbury Law Firm


Palo Alto

,

CA

94304-1114


Thursday, March 17, 2011 from 6:00 PM to 9:30 PM (PDT)
Add to my calendar
Organizer
800 Birds (Startup Community)
Birds of a feather flock together.
We are an organically grown startup community with friends from all over the world. Monthly events featuring special guest speakers and demos from early stage startup are held in the heart of Silicon Valley at San Francisco and Palo Alto alternately. 

We love startups and invite you to participate, come speak and make friends beyond just exchange business cards. 

http://www.facebook.com/groups/800Birds/
::: Membership criteria:::
Founder, Entrepreneur, Developers, Self-inflicted-slave-driver? you must play at least 3 out of the four leading title roles above. Honestly, if you are not, you'll get seriously bored by our meetings. 
We have a lot of energy, abundant of passion and enthusiasm and this is a genuinely peer-to-peer sharing and learning community. Don't come in as a salesman just to pitch. If you do, you'll be disliked instantly. 
The philosophy applies as follows. 
We believe that entrepreneurs deserve more than just 30 seconds or 3 min. to tell their story of their ideas and the product out of their love of technologies, sleepless nights and showerless days!
Based in Silicon Valley, we meet every month gathering startup founders/geeks with more focus on social apps, to genuinely share ideas, technical expertise, business experiences, to vent on the platform guys for keep changing their policies, and of course to network. 
Different from other tech events, at our events, each entrepreneur is given spot light, either as speaker to demo or as participant. 
Our live demos are for the real internet products. Our speakers usually talk shop about the technologies of their products and share their entrepreneurial experiences - whether good or bad. 
We welcome entrepreneurs and geeks to join, so long as you are genuinely willing to share your experiences and knowledge too. 
Formerly known as ERT which was originally started by only a handful of some really smarites Facebook application developers including John Fan, Flora Sun, Teck Chia, Waleed Waleed Abdulla, Dave Westwood, SueZanne Toh and frequented by founders such as Aihui Ong, Meng-you Yang, Yong Su Kim, Chris Cinelli, Robert Yau. The group started with only 3 -4 geeks eager to share and exchange technical tips and knowledge in the early days when Facebook first open up its APIs. 
Shirley joined in late 2007 and have been a loyal member since. She started curating the monthly gathering since mid-2008. 
Our events have become one of the top 5 Silicon Valley best events, due to its well delivered no-nonsense content, high quality speakers as well as participants that have made the deeper networking and bonding among its thousands of attendees.
800 Birds is a Silicon Valley phenomenon indeed.