Avenues of Activism Week
St Louis, United States
Bummer! Sales have ended.
Unfortunately, tickets for this event are no longer on sale.
Event Details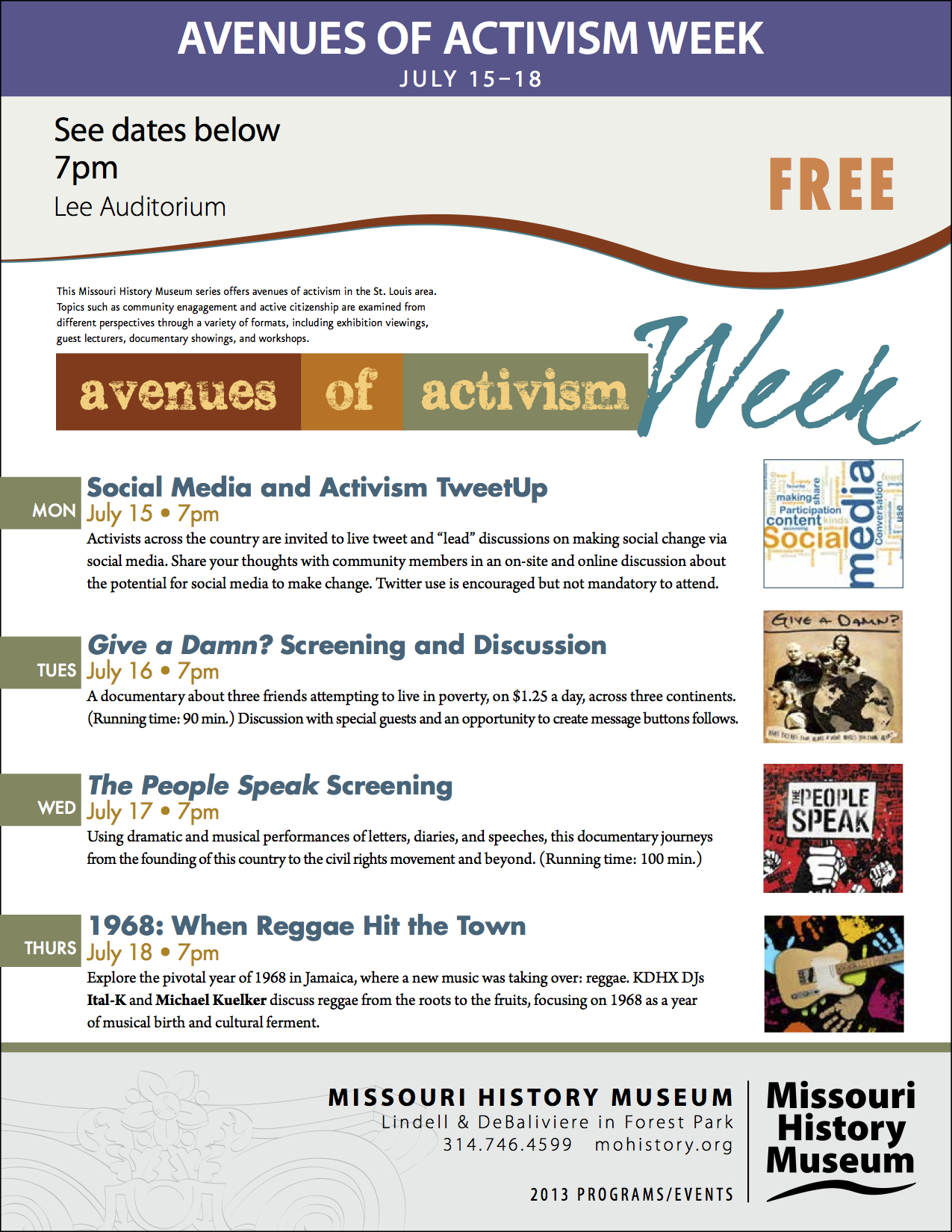 Join us for a celebration of Avenues of Activism in the St. Louis community all next week!
Avenues of Activism events have been created to reflect the avenues that people can use to drive activism in a technology driven, post civil rights era. Events have engaged the St. Louis community and boasted audiences of 500+  participants in the past. Support | Learn | Be Engaged | Make a differnce 
ac·tiv·ism ( ak t -v z m). n. The use of direct, often confrontational action, such as a demonstration or strike, in opposition to or support of a cause. This has been the theme for 2013!