Atticus Chef Ben Gaffney DISHES
New Haven, CT
Bummer! Sales have ended.
Unfortunately, tickets for this event are no longer on sale.
Event Details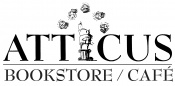 You know the food from this popular New Haven eatery.
Now get the skinny on how it comes together,  in this free-ranging
recipe for success in the food industry. 
Ingredients:
Conversation
Food (demo & samples)
Insights
Stir and share with friends!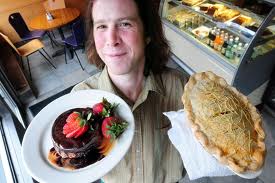 Ben Gaffney's love for the restaurant life developed while
tagging along with his chef father, and he has worked in great
restaurants since he was old enough to wield a chef's knife.
Much of Ben's adulthood has been spent in the warm climates of
New Orleans, Southeast Asia and Sub-Saharan Africa.
Ben was Chef Emeril Lagasse's pastry chef in restaurants in New Orleans,
Orlando, and Miami Beach. He credits Chef Emeril for demonstrating how
to balance high energy, a fast pace and working hard while still having
fun in the business. He has been General Manager and Chef at Atticus since 2010.
Tuesday, August 20 @6 pm at Ives Main Library