AT&T Aspire Mobile App Hackathon - Boulder/Longmont

Friday, December 7, 2012 at 6:00 PM (MST)
Event Details
Have an app idea or need an app built for your business?
Come join us for this very special AT&T Mobile App Hackathon where teams of high school students and tech industry professionals will be designing and creating mobile app solutions for real life needs.
This very special AT&T Aspire Mobile App Hackathon Education, an event produced by the AT&T Developer Program and St. Vrain Valley School District in coordination with IBM and Seagate Technology, is designed for attendees both technical & non-technical to build apps/mobile apps.  This event will provide students with the opportunity to choose between two tracks based on their technical school level.  They may attend sessions designed to provide them with the basics for Java and Javascript development or to join teams of adult developers competing to create the best mobile app of the weekend. We will have free food compliments of Ericsson, great speakers, and some awesome prizes.  Students, Developers, and Designers are heavily encouraged to meet new people, scout for teammates, and collaborate to create innovative mobile apps.
Objective C, Android, Java, ASM, Javascript, HTML, C #, Dot Net, XNA and all other languages are welcome. Your only objective is to get a mobile app running regardless of an HTML5, Mobile Web or native implementation. If you are a beginner or have become rusty with your programming, we will have live developer support from local senior developers as well as from AT&T, Layer7, and Tiggzi to help you code that much faster.
Every 26 seconds, another high school student drops out of school. Nearly one third of all students—and nearly 50 percent of African-American, Hispanic and Native American students—fail to graduate with their class. AT&T Aspire is working to help reverse this trend by identifying programs that work and bringing them to scale, supporting the work of educators and helping students get excited about setting and achieving their goals. The goal of this hackathon is to show participating students the great things they can innovate with a complete education AND for developers to help build apps that will improve education.
We Supply: Quick presentations and code samples that help to bootstrap your hacking, food to keep you going, and caffeine to keep you awake. Along with technical senseis to assist you in building faster, smarter, and with new tools.
You Bring: Your laptop, skills & ideas. Come with a collaborative, team focused mindset and/or team up in advance on Twitter/Facebook/Google+ via the #atthack hashtag. Whether you are a backend person and code in Ruby/PHP/.NET or are a designer and only work with Illustrator, you are invited to attend this event. Every group needs a good balance of talent and your development skills are needed!
Event Schedule.  The following is a list of the weekends agenda:
06PM - Friday Evening - 

Kickoff event with dinner, networking, and developer dating which leads into idea pitches and team formation.

7PM - Friday Evening - Speakers present (please see below for list)
8PM - Friday Evening - Pitch ideas and form teams
11PM - Friday Evening -

End of Day 1
10AM - Saturday Morning -  

The fun continues with an all day hackathon. Work with the teams that you formed on Friday night to produce the app spec'd out the night before. Senseis will be available throughout the entire event to help you code up your solution. App submissions will be accepted throughout the day with a deadline of 7PM.

7PM - Saturday Evening - 

Promptly at 7PM, teams will begin pitching their ventures. Pitches are limited to three (3) minutes per team.
Prizes. The following prizes, provided by generous sponsors, are geared towards accelerating you towards successfully completing your app and improving our education system:
Best Hackathon Overall Education App 

1st Place

$500 in Gift Cards for the team

$5,000 donated from AT&T to the team's choice of non-profit organizations*

One (1) year of the "Small" service from Github for each team member

2nd Place

$300 in Gift Cards for the team

$3,000 donated from AT&T to the team's choice of non-profit organizations*


One (1)

 year of the "Micro" service from Github for each team member

3rd Place

$200 in Gift Cards for the team

$1,000 donated from AT&T to the team's choice of non-profit

Six (6) months of "Micro" service from Github for each team member
*non-profit organizations must be selected from a provided list
Best Student Created App 

1st Place

One (1) Seagate 2TB Black Armor NAS 220 centralized network storage (valued at $350)

Two (2) Spheros (valued at $158)


2nd Place

One (1) Seagate 500 GB GoFlex Satellite (valued at $200)

Two (2) Kindle Touch with Special Offers devices


3rd Place

One (1) Seagate 1TB Backup Plus portable drives (valued at $100)

Two (2) Simple Nook Touch devices

Best App using AT&T APIs

1st Place - $250 in Gift Cards for the team to split and one (1) Sierra Wireless 4G LTE Momentum device for each w/1 month 1GB Dataconnect Plan (Max 3)
Best App using Full Contact


1st Place - $100 in Gift Cards
Judging Criteria. Apps will be judged based on the criteria below and weighted accordingly.  
33% Weight - Ability to clearly articulate what your app does
33% Weight - Originality of idea
33% Weight - Use of iOS native, Android native, WP7 native, Blackberry native, Heroku, AWS, AT&T Cloud and APIs (i.e. pubnub.com, pusher.com, zappos.com)
Social Media. 
Follow us @hackathonlive for live updates and photos from the event
Legal.
Student forms.
For non-Silver Creek High School Students:

 http://db.tt/wGhQgeak
Student Parental Waiver: http://db.tt/6AoK38kl
---
Alex Donn is a Senior Marketing Manager with the AT&T Developer Program, is based out of sunny Seattle! His passion is educating developers young and old about mobile application development best practices through events like hackathons that fuse the collective interests of multiple technology and business leaders.
Peggy Graham has been interested in computers since her first computer class in high school. During her computer career, Peggy has been a computer programmer, a software tester and worked in both software sales and technical support helping customers with computer and software issues. She is now in technical software sales at IBM, helping customers find solutions to their software development challenges.

Jeremy Nash, John Murray, and Cameron McGary are firmware engineers at Seagate Technology. As programmers, Cameron and his co-presenters acknowledge that they're just getting up to speed on the Java/Android environment, as their day jobs involve programming in C. Cameron, a recent graduate of the University of Maine, has programmed primarily in C/C++, with some experience in Perl, Python, and Verilog HDL through college coursework.

Michael Wacker, 

a former elementary teacher, has served as Online Learning Specialist on the student and adult learning side; supporting the roll out of Google Apps across the district, and directing the design of online courses and revisions for students and adults. His current role as Academic Program Manager of Blended Learning and PD in Denver Public Schools is to maximize learning opportunities through the design of dynamic spaces of interaction, inquiry, and engagement for students, teachers, and administrators. Michael is also an adjunct professor for Regis University in Colorado teaching and lecturing both online and face to face. Michael consistently models what it looks like to be a networked and connected 21st century leader. Dedicated to educational innovation, Michael strives to utilize best practice learning techniques and leverage a pedagogy via technology that allows for anywhere, anytime learning. With five plus years of progressively responsible experience in eLearning and Blended Learning, he is consulted around ideas of strategic design and innovation in public and private schools internationally. Michael Wacker is a Google Certified Teacher, and Certified Google Apps Trainer. Michael has a variety of experience working with administrators, educators, IT, and also support staff.

Tim Anglade,

handles Developer Relations & Outreach for Apigee. In previous lives, he was a Research Assistant, a Project Manager, a University Lecturer and a CTO but he kept writing code all the while. You may have met him at a conference, during the NOSQL Summer or seen him host the NOSQL Tapes. He's always up to chat about dev, hacks, apps & tech — so come say hi!

Mike DePhillips

manages the cross-platform SDK at Orbotix, makers of the robot gaming system, Sphero. He is a recent college graduate of the Colorado School of Mines with a degree in Electrical Engineering. He is passionate about mobile application development interfacing with real world electronics. Also loves to snowboard.

 
Dan Lynn is the CTO and Co-Founder of FullContact, a TechStars Boulder 2011 graduate which is solving the world's contact information problem. Dan's background includes product development, continuous delivery, big data, data science, and music.font>
 
---
Senseis
Maitrey Soparia, a firmware engineer for Seagate Technology, developed his first Java (J2ME) application for mobile phones for an academic project in 2002. The app allowed a user to make a railway reservation by phone. Since then, Maitrey began using Java in most of his academic projects, one of which is the GameMaker (a tool to create 2D games. Maitrey tutored PHP and Python during his graduate studies at Indiana University. And while working for IU's marketing department, he had ample opportunity to improve his skills in web development, especially in JavaScript and JQuery. For an independent study project, he experimented with Android SDK in developing an app that would allow the user to order snacks and drinks from stadium concessions using a phone. 
Ryan Dejana

is an IBM Certified IT Specialist and Software Engineer based in Boulder, Colorado. He is currently working in IBM's Advanced Cloud Solutions and Innovation organization, where he is responsible for architecture, development and end-to-end user experience for IBM's public cloud offerings. He has over a decade of experience in leading the design and development of enterprise applications, from mainframes to highly available web portals. Ryan holds a Master's of Engineering degree in Computer Science from the University of Colorado, Boulder, and a Bachelor's of Science degree in Computer Science from Willamette University.

Alex Gaber, 

is an API Evangelist for Layer 7 Technologies a company that manages over 200 APIs spanning business and government.  Starting as a web developer 15 years ago, Alex grew up in Silicon Valley and is an active member in the hackathon and developer community.  He has a passion for building web and mobile applications that integrate numerous APIs and ideas to create innovative and unique solutions. 

Chen Xie,

 a software engineer at Seagate Technology, was writing his first game (the Eight-Queens puzzle) in college, when he made a friend called Java. That friendship led to a series of academic projects in the field of computer animation, artificial intelligence, games, and so on. Chen himself is a recent graduate from the University of Southern California, where he tutored students in the database class, became a Trojan football fan and earned the opportunity to work for Seagate. 

Maria Madera,

has been an IBMer for 15 years. She holds a Bachelor's Degree in Computer Networking and several certifications in Network Security and is currently a Production Control Analyst. She has been an IBM Robotics mentor for eight years and is also the co-founder of the Casa de la Esperanza Robotics Academy in Longmont, where she helps coordinate activities for six robotics teams. Maria also volunteers to promote STEM disciplines to young Latina women and to inspire them to pursue careers in the high tech industry.

Cory Graham,

is passionate about math, computers and technology, and is busy with two jobs so he can continue to pursue both interests. He graduated from Lake Forest College in 1991 with a degree in Mathematics Education, then earned a Master of Science in Computer Information Systems from Regis University. Cory has been teaching mathematics, including AP Statistics, at Alameda High School since 2002, and he also works as the IT Director at Arrupe Jesuit High School when his teaching day is done.

Tim Hudson,

is an Infrastructure Architect with IBM's Server Systems Operations based in Denver. He designs solutions for customers - everything from security systems to servers and networks. He has been with IBM two years, previously working for a Fortune 50 company for 12 years. Tim is an Ec-Council Certified Ethical Hacker (CEHv6), Microsoft Certified Systems Engineer (MCSE), and Certified Information Systems Security Professional (CISSP).

Zac Taschdjian,

is an Application Architect with IBM's Global Business Services. His background is highly interdisciplinary, spanning work in broadcast, advertising, academia and firefighting. His undergraduate work was in philosophy with specialization in cognitive science and philosophy of mind, both of which inform his current work. After this he completed a MA in Media Studies and Philosophy at the New School for Social Research in NYC. His research focused on mental models and their relation to affective experience.

Max Katz, Head of Community and Developer Relations for Tiggzi (http://tiggzi.com), a cloud-based HTML5, jQuery Mobile and PhoneGap mobile app builder. He loves trying out new and cool REST API's in mobile apps. You can find out what Max is up to on his blog: mkblog.exadel.com and Twitter: @maxkatz.
Rod Simpson is a software engineer on the App Services team at Apigee. With over a decade of experience building web applications, he has a warm spot in his heart for APIs. Rod is the creator of Apigee's Javascript SDK and Node.js SDK for App Services, as well as sample apps such as Messagee. If you need to get your app up and running with App Services, he is here to help. He is currently based in Longmont, Colorado. Learn more about Rod on his blog at rodsimpson.com.
---
Sponsors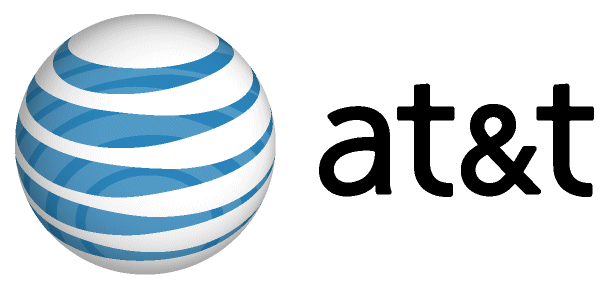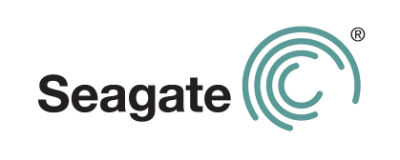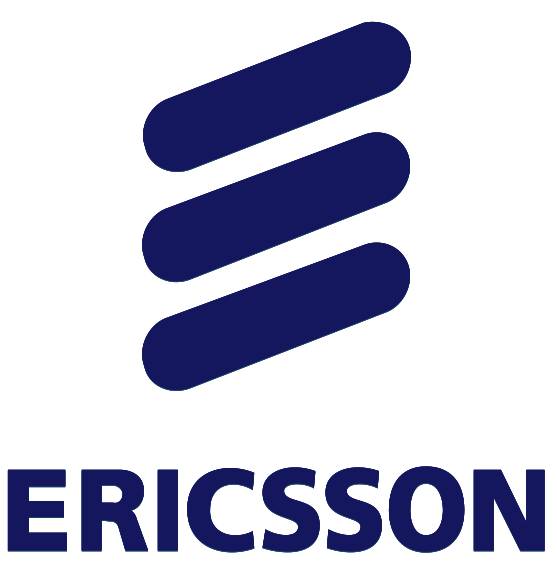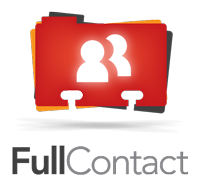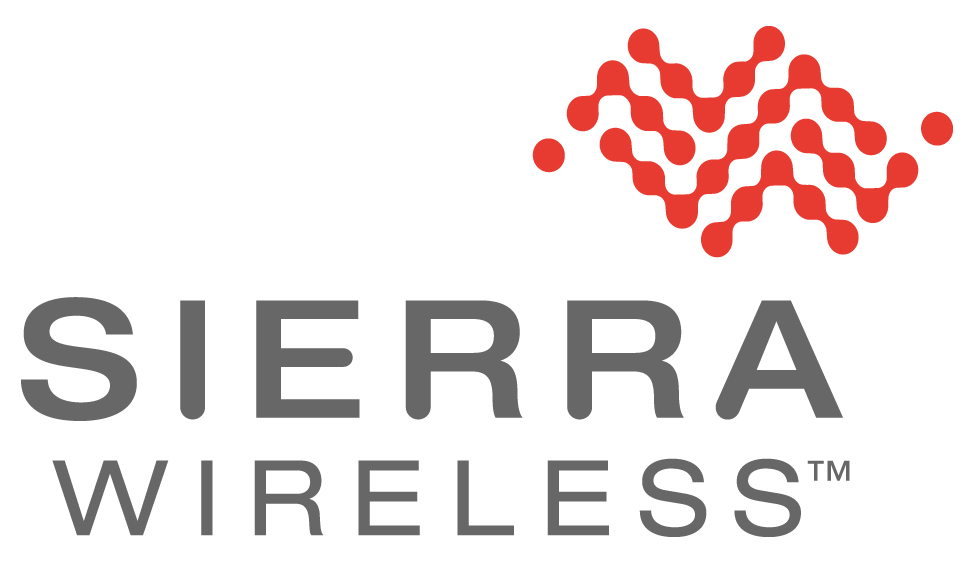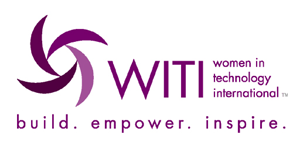 Attendee List
Sort by:

Date

|

First Name

|

Last Name
When & Where


Altona Middle School
4600 Clover Basin Drive


Longmont

,

CO

80501


Friday, December 7, 2012 at 6:00 PM (MST)
Add to my calendar
Organizer
Alex Donn (AT&T Developer Program)
Hi! I am a developer evangelist with the AT&T Developer Program and specialize in rapid mobile app development
If you have any questions about this event or mobile application development in general, please find me on Twitter and message me!