ARTIVIST FILM TOUR @ COLUMBIA UNIVERSITY (Zeitgeist with Peter Joseph)

Thursday, January 26, 2012 at 8:00 PM (EST)
Event Details
Hosted by PETROBRAS - A Partner in our Community
8TH ANNUAL ARTIVIST FILM TOUR
"Raising Awareness for Humanity, Animals, and the Environment 
through Informative and Inspiring Films"
-------------------------------------------------------------------
CLOSING NIGHT
8PM: THURSDAY, JANUARY 26, 2012  
COLUMBIA UNIVERSITY - MILLER THEATRE 
2960 Broadway at 116th St. NY, NY. 10027
LIMITED FREE TICKETS STILL AVAILABLE - RESERVE YOURS NOW!  
"ZEITGEIST: MOVING FORWARD"
An evening with Director Peter Joseph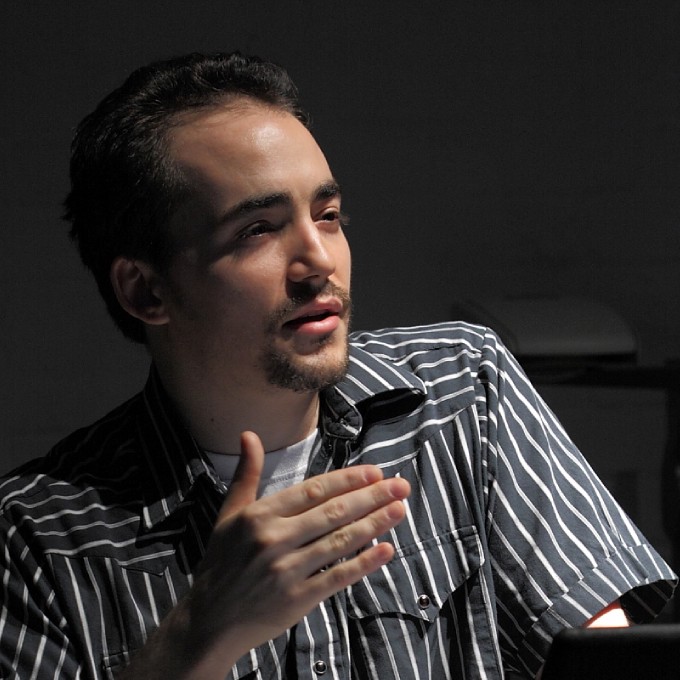 Join us for another mind-blowing discussion with filmmaker Peter Joseph discussing his upcoming new film "Zeitgeist: Beyond the Pale", the power of the Zeitgeist community, and his thoughts on the economic and social revolutions sweeping across our planet today.  
"Zeitgeist: Moving Forward", by director Peter Joseph, is a feature length documentary presenting a case for a transition out of the current socio-economic monetary paradigm which governs the entire world society.
This subject matter transcends the issues of cultural relativism and traditional ideology and moves to relate the core, empirical "life ground" attributes of human and social survival, extrapolating those immutable natural laws into a new sustainable social paradigm called a "Resource-Based Economy".
 The Artivist Film Tour premiered "Zeitgeist: Moving Forward" in Los Angeles on January 15, 2011 as part of a 60+ country and 25+ language distribution-mobilization led by director Peter Joseph. Incredibly, this massive scale release was not associated with any major distributor. After the release of Zeitgeist: Addendum, he founded "The Zeitgeist Movement", which is a social sustainability organization with members now in nearly every country. His work with The Movement is now a large part of his daily activities - giving lectures and helping to produce relevant media/materials to spread the interest for a new social system. The Zeitgeist Movement is a grass roots campaign to unify the world through a common ideology based on the fundamentals of life and nature. The Zeitgeist Movement bypasses traditional ideas of politics, religion and the like and instead attempts to communicate how all humans are the same at the fundamental level and how it is time we start to work together on a global scale to end the seemingly perpetual conflict and suffering in our current world society. 
Peter Joseph on "Zeitgeist: Moving Forward":
"Zeitgeist: Moving Forward" deals with various dominant social problems today which appear to stem from the root of our socioeconomic system. As with any dis-imbalance within a symbiotic system, such as a nutritional deficiency in the human body, it is simply a matter of time before the faulty (or "corrupt") attributes make themselves known via negative effects on health. It is then the job of the organism to correct this imbalance for future health/prosperity to be achieved. It now appears this also applies to society as a whole and the social system itself is now being discovered as a "corruption" with the "immune reaction" coming in the form of severe civil unrest, such as we saw with Occupy Wall St, the Arab Spring uprisings and the many other international insurrections that show no sign of dissipating as the current global order slowly collapses.  It is my view that if the logic of this solution oriented film is considered, a more potent immune response can be utilized and true change can be initiated."
On the Artivist Film Festival:
"The Artivist Film Festival and the concept of combining art and activism as a communication tool is a profound and extremely needed idea in the world today. It appears that our commercial values tend to produce media that sells, not media that seeks to help the world. The courage of Artivist to challenge their audiences with relevant and often inconvenient realities sets a precedent of focus many others will hopefully follow as the importance of this social role cannot be overstated."
 =========================================
ABOUT ARTIVIST:
Founded in 2003, the ARTIVIST FILM FESTIVAL is the only festival dedicated to raising awareness for International Human Rights, Children's Advocacy, Environmental Preservation, and Animal Advocacy through Film. Through the years, the Artivist Film Festival has screened more than 400 international Films representing 60+ Countries, and has produced Film Tours promoting its mission to more than 35 Million people in 5 Countries: USA, UK, Japan, Mexico, and Portugal. Each year, the Artivist Film Festival concludes with The Artivist Awards, honoring the contributions of filmmakers, community leaders, and celebrity advocates. Past Honorees include: Peter Fonda, Olivia Wilde, Hank Azaria, Ted Danson, Alyssa Milano, Daryl Hannah, Matthew McConaughey, Joaquin Phoenix, James Cromwell, Mira Sorvino, Tipi Hedren, Mike Farrell, and Ed Begley, Jr.
ABOUT PETROBRAS:
Since 2004, PETROBRAS has proudly supported the growth of the international Artivist Film Festival and Artivist Awards. Petrobras, a Brazilian energy company, has a 30 year history of distributing ethanol from sugar cane as fuel for vehicles, and is now committed to increasing the production and exports of ethanol.
Petrobras is the largest funder of Cultural Arts Programs in Brazil, and a partner of hundreds of social, animal welfare, and environmental projects, such as the protection of endangered sea turtles, spinners dolphins and the manatee, as well as initiatives on carbon capture, water protection, biodiversity, and climate change.
Understanding the interdependence between humanity, animals, and the environment is crucial in our global community. By working with individuals and groups, organizations and companies, we can create long-term solutions to our global problems.  PETROBRAS – A Partner is our Community.
=========================================
Visit Us Online:
 
Follow and Friend Us Online:


www.youtube.com/artivistfilmfestival
www.facebook.com/ArtivistFilmFestivals
Have questions about ARTIVIST FILM TOUR @ COLUMBIA UNIVERSITY (Zeitgeist with Peter Joseph)?
Contact the organizer
When & Where
W 116th St
New York, NY 10027


Thursday, January 26, 2012 at 8:00 PM (EST)
Add to my calendar