ARTIVIST FILM TOUR @ COLUMBIA UNIVERSITY (Honoring Sonia Sanchez)

Wednesday, January 25, 2012 at 8:00 PM (EST)
Event Details
Hosted by PETROBRAS - A Partner in our Community
8TH ANNUAL ARTIVIST FILM TOUR
"Raising Awareness for Humanity, Animals, and the Environment 
through Informative and Inspiring Films"
-----------------------------------------------------------------
8PM: WEDNESDAY, JANUARY 25, 2012 
COLUMBIA UNIVERSITY - MILLER THEATRE 
2960 Broadway at 116th St. NY, NY. 10027

LIMITED FREE TICKETS STILL AVAILABLE - RESERVE YOURS NOW!    
THE ARTIVIST FILM FESTIVAL HONORS
SONIA SANCHEZ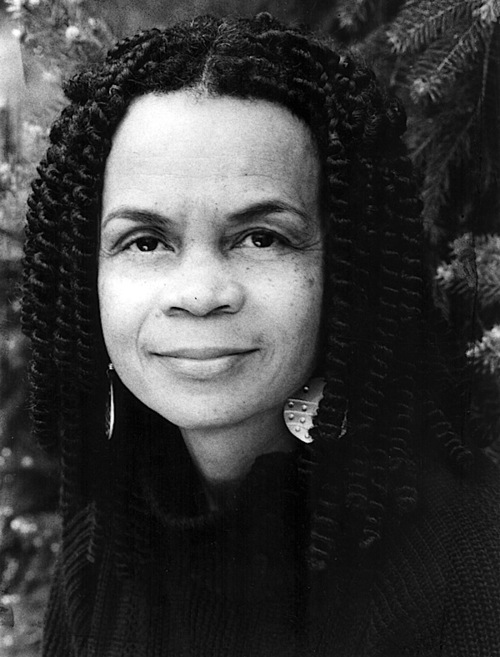 Join us for an exciting evening of inspirational films, panel discussions, and the Honoring of Artist-Activist "Artivist" Sonia Sanchez.
Tonight's film program includes the Award Winnings Shorts: "Bid'Em In" Directed by Neal Sopata, and "Umoja Directed by Elizabeth Tadic; followed by a special screening of "SONIA SANCHEZ: SHAKE LOOSE MEMORIES", a musical and poetic journey through the life, art and activism of Sonia Sanchez.
She is Sonia Sanchez. A poetry icon, professor emeritus at Temple University, co founder of the Black Arts Movement, pioneer of the Black studies program at San Francisco State, and tireless fighter for human rights. She is a stuttering child from Alabama, abused step daughter from Harlem, single mother struggling to raise her children, artist revolutionary battling oppression on all fronts. Sonia's poetry, performance and reflections weave together to create a moving "cine poem."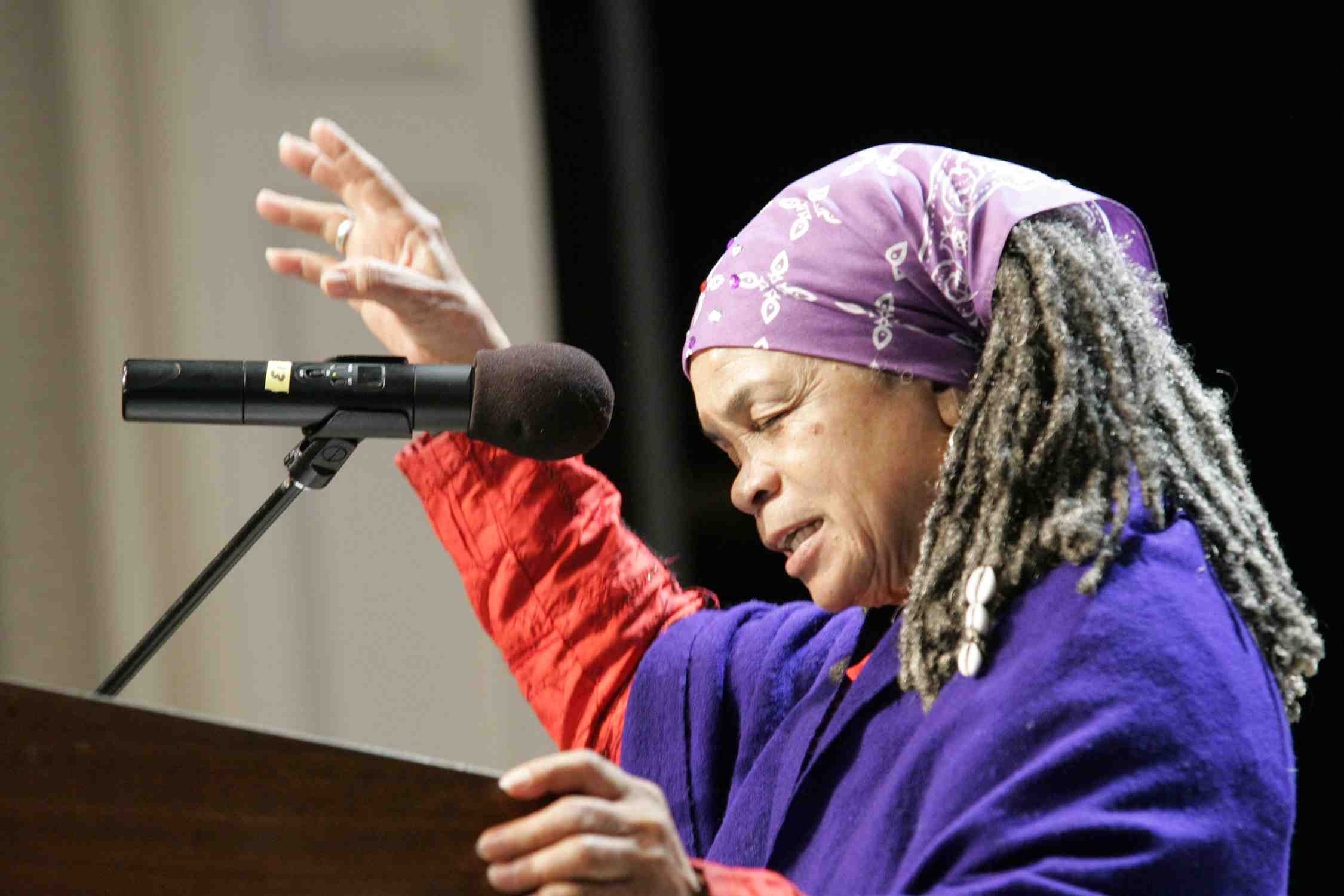 "Shake Loose Memories" celebrates the work of Ms. Sanchez as a poet and activist. The film is a
nchored around interviews with Sanchez, Amiri Baraka, her family, and two live performances of "The "Full Moon of Sonia," a ground breaking eclectic mix of spoken word, jazz, R&B, hip-hop, and blues celebrating her life and work of a cultural icon. Sonia Sanchez' influence is far-reaching and wide ranging and can be heard in such artists as Mos Def, Jill Scott, and Talib Kweli, to name a few. She is a beacon of the Black Arts Movement.
 
FILM PROGRAM INCLUDES:

"SHAKE LOOSE MEMORIES"
Director-Producer: Jamal Joseph.  Executive Producer: Voza Rivers.  
Producer: Rachel Watanabe-Batton
A Documentary Cine Poem Featuring Amiri Baraka, Toshi Regan,T.C. Carson, Oscar Brown, Jr. 

"BID EM' IN"  
ARTIVIST AWARDS: BEST SHORT – HUMAN RIGHTS 
Director: Neil Sopata 
An animated musical short-film version of an Oscar Brown Jr. song, "Bid 'Em In" is a harrowing, percussive tale of a woman being auctioned off at a slave market in 19th century America.

"UMOJA"
2011 ARTIVIST AWARDS: BEST SHORT – HUMAN RIGHTS
Director: Elizabeth Tadic 
"Umoja: No Men Allowed" tells the amusing and life-changing true story of a group of tribal Samburu women in Northern Kenya who reclaim their lives, turning age-old patriarchy on its head, when they set up a women's only village. Their story began many years ago when almost 600 women admitted to being raped by British soldiers. When the women returned home, their husbands beat them and cast them out, asserting they had brought shame to their families for being raped. In 1995, several survivors banded together to establish the women-only village of Umoja [freedom], on an unoccupied field in the dry grasslands. The finale is a showdown between the women and a village chief sent in to resolve the conflict. But there's simply no turning back for these brave women who are committed towards reclaiming their lives, their identity, and their future.
================================================
ABOUT ARTIVIST:
Founded in 2003, the ARTIVIST FILM FESTIVAL is the only festival dedicated to raising awareness for International Human Rights, Children's Advocacy, Environmental Preservation, and Animal Advocacy through Film. Through the years, the Artivist Film Festival has screened more than 400 international Films representing 60+ Countries, and has produced Film Tours promoting its mission to more than 35 Million people in 5 Countries: USA, UK, Japan, Mexico, and Portugal. Each year, the Artivist Film Festival concludes with The Artivist Awards, honoring the contributions of filmmakers, community leaders, and celebrity advocates. Past Honorees include: Peter Fonda, Olivia Wilde, Hank Azaria, Ted Danson, Alyssa Milano, Daryl Hannah, Matthew McConaughey, Joaquin Phoenix, James Cromwell, Mira Sorvino, Tipi Hedren, Mike Farrell, and Ed Begley, Jr.
ABOUT PETROBRAS:
Since 2004, PETROBRAS has proudly supported the growth of the international Artivist Film Festival and Artivist Awards. Petrobras, a Brazilian energy company, has a 30 year history of distributing ethanol from sugar cane as fuel for vehicles, and is now committed to increasing the production and exports of ethanol.
Petrobras is the largest funder of Cultural Arts Programs in Brazil, and a partner of hundreds of social, animal welfare, and environmental projects, such as the protection of endangered sea turtles, spinners dolphins and the manatee, as well as initiatives on carbon capture, water protection, biodiversity, and climate change.
Understanding the interdependence between humanity, animals, and the environment is crucial in our global community. By working with individuals and groups, organizations and companies, we can create long-term solutions to our global problems.  PETROBRAS – A Partner is our Community.
Visit Us Online:
 
Follow and Friend Us Online:


www.youtube.com/artivistfilmfestival
www.facebook.com/ArtivistFilmFestivals
Have questions about ARTIVIST FILM TOUR @ COLUMBIA UNIVERSITY (Honoring Sonia Sanchez)?
Contact the organizer
When & Where
W 116th St
New York, NY 10027


Wednesday, January 25, 2012 at 8:00 PM (EST)
Add to my calendar