ANNUAL BLACK HISTORY BRAIN BOWL!
Fort Walton Beach, FL
Bummer! Sales have ended.
Unfortunately, tickets for this event are no longer on sale.
Event Details
Celebrating Black History Month with an AWESOME test of knowledge regarding Black History locally, nationally, and worldwide!!! This is a GREAT opportunity to show what you know and to learn more!!! SOUL FOOD will be served, so get ready!!!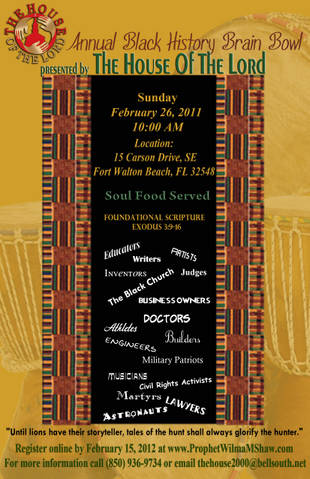 Register online at www.ProphetWilmaMShaw.com by February 15, 2012

For moreinformation please email thehouse2000@bellsouth.net or call (850)936-9734