BENNY BULLER, INVESTOR,  Khosla Ventures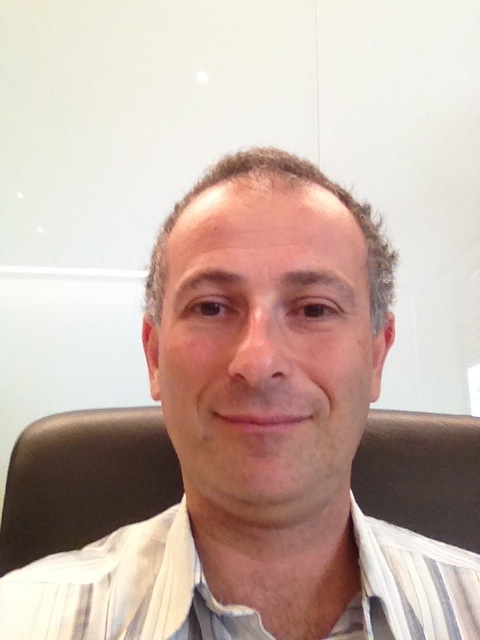 Benny started his career in Israel in the Technology unit of the intelligence forces.  While there he learned to appreciate the values of imaginative innovation, precise execution, team work, diversity of opinions and that there is no impossible mission to the ones who dare. For his unique contributions, he was awarded by the president, the prestigious national security award.
Benny then joined Applied Materials, where he led the work on semiconductor wafer inspection platform and later on electron beam mask writing system, becoming aware to the new growth opportunities in Solar, he decided to leave Applied Materials and join his first start-up, Solyndra.
Joining Solyndra as VP of back end technology and engineering in its earliest stage he defined the company's product by a series of inventions that became the company's core IP. He hired an excellent team and led it from early concept through product demonstration, manufacturing process development, equipment design and early scale up. However, as the cost model was firming up, he became convinced, four years before the company's collapse that the company's cost structure is fundamentally inferior to First Solar, the cost leader of the industry.
Impressed by First Solar's cost advantage and its momentum he joined First Solar as director of device physics and built this team. He pushed it from support of incremental improvements to more radical device research and innovation, resulting in crushing of the CdTe cell and module efficiency world records. . After being promoted to VP Module integration, heading all the technology development for the CdTe PV module, he reorganized the development department and realigned its processes, methods and interactions with the manufacturing organization that resulted in doubling the module efficiency improvement rate.
_____________________________________
Catherine Berman, Sr. Vice President, Entrepreneur Programs, ASTIA

As an experienced entrepreneur, Catherine has launched and co-launched a  number of successful social ventures including Global Brigades,  Deloitte Center for Leadership & Community, ITC, and Oxford Women in   Business Network.

Prior to joining Astia, Catherine maintained a   host of management positions, including Chief Executive Officer, Global  Brigades Panama, Strategy and Operations Manager at Deloitte  Consulting, LLP, Director of Marketing at Redefining Progress and Vice  President of Evins Communications, LLC. Her international work  experience spans from India to Israel with extensive work in Central and   South America.

Areas of expertise include strategy,  international expansion, and management of both financial and social  returns. Catherine graduated magna cum laude from Boston University and received her MBA from Oxford University, England. She is passionate  about the intersection of money and meaning and serves as a mentor for  Hub Ventures Impact Fund.
Mohanjit Jolly,  Managing Director.
DFJ 
Mohanjit Jolly is the Managing Director of DFJ India. Mohanjit relocated to India in September, 2007 to establish the DFJ India office and help manage DFJ's India portfolio. Mohanjit currently serves on the Boards of Attero, Bharat Light and Power, Canvera, Cleartrip, iYogi, Mchek, Naseeb Networks, and Seventymm.
Mohanjit Jolly has spent the last ten years working with and investing in technology startups. Prior to DFJ, Mohanjit was Managing Director at Garage Technology Ventures, a seed and early stage venture capital firm. While at Garage, Mohanjit worked with over 30 companies, including LeftHand Networks, PureSight (BCGI), Jibe Networks (CTRX), Qumu, Thermoceramix, Kaboodle (Acq: Hearst Media) and SimplyHired.
Prior to joining Garage, Mohanjit was part of the strategic planning group at Mattel where he helped launch the Mattel/Intel joint venture, Intel Play. He also spent several years in both engineering and business development roles with Itek Optical Systems, a manufacturer of high-resolution reconnaissance systems for both military and commercial use. While earning his M.B.A from the Anderson School at UCLA, Mohanjit helped launch ViaSpace, a technology incubator in Southern California in conjunction with Caltech and Jet Propulsion Laboratory.
Mohanjit earned a B.S. and M.S. in Aeronautics and Astronautics from MIT, with a specialization in electric propulsion systems.
__________________________________
Alexander LLoyd, Managing Director, Accelerator Ventures
Alexander Lloyd is the founder and managing partner of Accelerator Ventures, a venture fund focused on seed-stage investments. Prior to founding Accelerator Ventures, Alexander was a venture partner at Rustic Canyon Partners, where he oversaw the development of their seed-stage investment strategy. Before working in Venture Capital, Alexander was the Business Development Manager in Microsoft's Silicon Valley office responsible for Microsoft's relationships with the West Coast venture capital and startup community. Alexander has also worked as a Product Manager in SGI's workstation division and has held marketing positions at Activision and Apple Computer. Alexander began his career at Goldman Sachs, where he spent three years as a financial analyst.
Born in New York City, Alexander was raised in Paris, France, and is fluent in French. Alexander earned a BA in International Relations from the University of Pennsylvania and an MBA in Entrepreneurial Management from The Wharton School. Alexander is very involved in arts and education. He recently joined the board of SlideLuck and has previously sat on the boards of SF Camerawork and Junior Achievement of San Francisco, as well as the Contemporary Extension of the San Francisco Museum of Modern Art (SFMoMA). In 1998 he founded the San Francisco Media Arts Council (SMAC) and for 3 years he served as a commissioner for the San Francisco Art Commission.
Vish Mishra, Venture Director Clearstone Venture Partners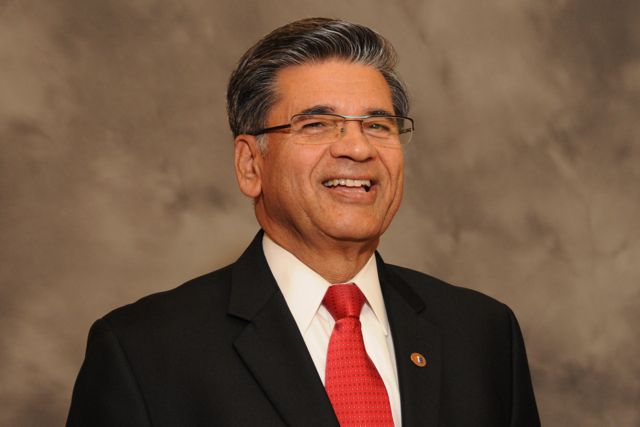 Vish Mishra has been a venture capitalist with Clearstone Venture Partners since 2002. Clearstone is an early-stage technology fund with over $650M in committed capital with offices in Santa Monica, Palo Alto, California and Mumbai India.  Notable Clearstone investments are PayPal (eBay), Overture (Yahoo), Kazeon (EMC), Integrien (VMware), Mimosa (HP), Ankeena (Juniper), Cetas (VMware), Bill Desk (India), Rubicon Project, United Online and Vast.  A Silicon Valley veteran, Vish has over 30 years of leadership and management experience in the technology industry covering computers, internet, communications and software. He has served as a founder of Telera (sold to Alcatel) and co-founder of Excelan (sold to Novell), generating over $1B in revenues.  Vish has also served as a CEO and director of several startup companies.
Vish is very involved with Clearstone's India strategy and investments.   He has spoken at numerous industry and academic gatherings on topics of entrepreneurship, investing and business-building.  He has been frequently quoted in media and publications. Through Clearstone's two dozen investments with global operations, Vish brings direct knowledge about global investing and business trends.
Vish's personal philosophy is investing in good people is the best way to assure success.  He looks for people who bring intellect, passion, commitment and integrity to their new venture, along with market knowledge and technology expertise. Vish holds a BSEE from the Institute of Technology at Benares Hindu University, India and MSEE from North Dakota University. Vish's community involvement includes TiE (The Indus Entrepreneurs), a global network of entrepreneurs and professionals dedicated to the advancement of entrepreneurship. He is the former president of TiE Silicon Valley, a Trustee of TiE Global Board, an advisor to Silicon Valley Center for Entrepreneurship at the College of Business at San Jose State University, and a former director of India Community Center in Silicon Valley, the largest facility-based Indo-American center in the U.S.
His other philanthropic endeavors are Bay Area chair for Akshaya Patra, a mid-day meal provider to poor Indian school children serving 1.4 million meals per day.  Vish also is a founding board member of San Francisco Bangalore Sister City Committee since 2009. Vish is a recipient of Angel Island Immigrant Station's Immigrant Heritage Award, has been listed among the "10 Influencers in Silicon Valley" by San Jose Mercury News, and is also named one of the "10 Famous Indians in Silicon Valley" by Silicon Indian Magazine.
 ________________________________________ 
Alex focuses on investments across ScaleVP's technology portfolio – including SaaS , Cloud, Consumer Internet and Mobile.
Prior to joining ScaleVP in 2012, Alex was at Crosslink Capital where he was involved in the investments in Bleacher Report (acquired by Turner Broadcasting), Marin Software, and Flurry, amongst others. Prior to joining Crosslink, Alex was an associate at investment bank Montgomery & Co. providing advisory services to Internet and software clients. His transaction experience includes the sale of Club Penguin to Disney, the sale of MySpace to Fox, and the recapitalization of LegalZoom.
Alex holds a B.S in Business Administration and a B.A in Legal Studies from the University of California, Berkeley.
_________________________________________
Roger Royse has practiced tax and corporate law since 1984. He provides services to a wide spectrum of clients, from newly formed startups to publicly traded multinationals, in a broad range of industries. He also practices in the area of angel and venture fund formation.
Roger is widely published on technical tax topics, is a regular speaker for the California CPA Education Foundation and has been an adjunct Professor of Taxation (Property Transactions and International Taxation) for Golden Gate University. Prior to founding the Royse Law Firm, he practiced with the Silicon Valley law firms of GCA Law Partners LLP (formerly General Counsel Associates LLP) and Berliner Cohen, and the New York City office of Milbank Tweed, Hadley and McCloy. Roger is an active member of the American Bar Association Tax Section and Business Law Section.
Education:
• J.D., B.S. (Accounting), University of North Dakota
• LL.M. (Taxation) New York University School of Law
Admitted To Practice:
• Nevada, California, New York, Minnesota, South Dakota and North Dakota
• U.S. Tax Court
• United States District Court, Northern District of California
Affiliations:
• American Bar Association
• Santa Clara County Bar Association
• State Bar of California
• Palo Alto Area Bar Association
• ND Society of Certified Public Accountants