AngelLaunch Mixer June 27

Thursday, June 27, 2013 from 4:00 PM to 9:30 PM (PDT)
Event Details
AngelLaunch Networking Mixer AND VENTURE PITCH
OVER 350 ALREADY REGISTERED! 

IMPORTANT NOTE ABOUT LOCATION CHANGE:
DUE TO A HUGE RESPONSE WE HAVE OUTGROWN OUR VENUE AT PERKINS COIE IN PALO ALTO. THE NEW VENUE IS MINGS WITH FREE PARKING OFF THE EMBARCADERO EXIT FROM THE 101 FREEWAY. 

JOIN OUR FACEBOOK PAGE www.facebook.com/angellaunchevents
Follow us on Twitter.com/angellaunch
SCHEDULE
4:00-5:00 Investing Trends: Web Services, Digital Media, Mobile, eCommerce, Big Data, Enterprise, Analytics, Crowdfunding
Speakers:
Hear our panel discussion on  top trends in these areas.  This is followed by a last session of venture pitches of selected startups for 3 minutes followed by 2 minutes of comments. We invite you to apply to speak on one of these areas.
Enterprise, Sales, Big Data, Analytics
Mobile and Digital Health, Medical Devices
Mobile Apps and Devices
Consumer Services, Digital Media, Internet,  Social networks
5:00-6:15 Startups Pitch Panel of Judges
Startups pitch for 3 minutes followed by 2 minutes of comments.
6:15-9:00 Networking Reception with Investors
Free appetizers; no host bar, view demo tables.
_____________________________________________________
Who Will Attend: 
Startups, tech, venture capitalits, angels, small business owners, media and entertainment professionals, retail owners, entrepreneurs, mobile, Internet, digital media, startups, service providers, legal, financial services, banks, investors.

Apply to Pitch
Startups can register to pitch for 3 minutes on relevant session; followed by 2 minutes comments from judges. The judges evaluate the pitches and investment prospects for the company.  Each session consists of a 30 minutes panel by investors and startups, and 10 minutes of venture pitch presentations for 3 minutes each. In order to pitch, register for DEMO PITCH item above.
Apply to Speak:
Investors, apply to speak on a panel. There is no fee. We are seeking investors, angels, VCs, strategic investors and successful entrepreneurs for a panel discussion.  Send email with bio and areas of expertise to Speakers@Angellaunch.com.
Refund Policy:
We do not issue refunds on tickets. However, you may use as a credit toward a future event or let someone else use your ticket.

_____________________________________________________
Are you looking for a demo table to meet partners or investors?
Then host a demo table during this event from 6pm-9pm and meet investors.
We offer two low cost options which you can purchase above:
$95 Demo and Pitch:  Your own demo table, two tickets, 3 minutes pitch or demo during venture program. SOLD OUT WAITING LIST ONLY
$60 Demo Spot: Shared demo table, two tickets. 

Refund Policy: We do not issue refunds, but tickets may be used by others or used as credit for the amount you paid to a future event.
MORE INFO:  Zahava Stroud 310 736 1541 or Info@angellaunch.com
  _____________________________________________________
ABOUT OUR HOST: 
Perkins Coie, Palo Alto  
The 50+ attorneys in the Palo Alto office reflect the innovative energy that defines the area. Companies seek out our attorneys' advice on a range of legal issues, from start-up formation, funding and exit strategies to intellectual property protection, including both prosecution and litigation.
Corporate Practice
Our corporate attorneys work with technology companies ranging in size from start-ups to large multinational corporations. We provide pragmatic legal counsel at all stages of company development and have a strong focus in helping emerging growth companies. We also help these companies protect and leverage their intellectual property, enter into strategic licensing transactions and secure financing from venture capitalists, private equity groups and others. As our clients grow, we work with them in public offerings, partnering ventures, and mergers and acquisitions. We also provide the ongoing representation required by maturing companies, including handling complex litigation matters.
U.S. News/Best Lawyers 2011-2012 Venture Capital Law Firm of the Year
As emerging companies continue to look to Northern California for capital and professional expertise, our attorneys have substantial experience in representation of emerging growth companies in all phases of their development. Our attorneys represent venture capital funds and high-growth, venture-backed companies in a variety of fast-moving industry sectors and have significant experience handling venture financings and private debt and equity financing transactions.
We are proud sponsors of several local organizations that focus on start-ups and recently launched startupPerColator, a website committed to helping start-ups create free legal documents.
Intellectual Property
Our Palo Alto office has substantial patent and trademark practices.  Our attorneys work with innovators, entrepreneurs and inventors to prepare and prosecute patent applications in anticipation of licensing opportunities and potential litigation.  Our patent attorneys are experienced in a myriad of technologies, including the following:
Biotechnology

Clean Technology

Cloud Computing

Computer Science

Database

Electrical Engineering

Hardware

Network Storage

Mechanical Engineering

Medical Devices

Semiconductors

Social Media

Software

Telecom
Many of our lawyers have earned advanced technical degrees in a range of fields, including electrical engineering, computer science and biotechnology. These backgrounds enable them to have an in-depth understanding of our clients' technologies and to provide legal advice specific to each client's unique needs.
Our patent litigation attorneys regularly counsel Fortune 100 and Fortune 500 companies and are skilled at representing clients in both state and federal court and before the Court of Appeals and the U.S. International Trade Commission (ITC).
Through our sponsorship of the San Francisco Bay Area Chapter of the Association of Corporate Counsel, we regularly present in-house seminars and CLEs.
 +++++++++++++++++++++
ABOUT STARTUPS PRESENTING:
sigSense Technologies

sigSense brings portable test instruments into the connected world.
sigSense replaces hundreds of single purpose stand-alone instruments with
the sigSense SenzrEngine, a single permanently connected base, and the
sigSense Senzrs, user interchangeable sensing modules. The SenzrEngine
connects Senzr data to the sigSense SenzrCloud, a cloud based analysis
and reporting SAAS solution. sigSense will profitably sell instruments and
generate high margin revenue from connectivity and cloud computing services.

The portable test instrument market is $6B+ per year industry.  A small
number of vendors dominate the market with high margins and little need to
innovate. There are 5.4M field technicians representing a $5B potential annual
service revenue.

Recently there has been growth in managing aspects of this field service:
asset tracking, intelligent dispatch, automated time cards, signature
capture, etc. But no solutions currently integrate with field captured data
and reporting, providing an end-to-end solution. SigSense bridges this
gap by reinventing portable instruments for the connected world.
_____________________________
A cloud based and mobile reporting platform for field workers to take their existing paperwork (safety, audits, maintenance, inspections, time sheets etc.) onto any mobile device.
What do we do?
We make it remarkably easy for field workers to collect, report and manage operational and hazard information to increase productivity, lower costs and minimize risk.
Where are we at?
Built product à Launched beta à 520+ companies signed up à proved 1st revenue
What do we need?
Investment to generate $124M in recurring revenue by 2017
  Why should you invest?

 ü  Traction – 466 companies signed up for free beta trial in less than 60 days (Halliburton, Shell, BP…)
ü  Growth – Growing organically by 25% month over month
 ü  Distribution – progressing with major partners (Symantec, Kyocera, Box.net…)
 ü  Revenue – Early adopter sales
 ü  Awards – Won 2nd place in Australia for best mobile technology
 ü  Market – 1.24M companies in our direct US market who are looking to go mobile. Global problem.
______________________________

Yactraq

Yactraq revolutionizes audio and video monetization over the Web or multiple screens. 

The video internet is exploding but hard to monetize:  in the age of information overload, finding the right content for the right viewer or the right advertiser at a practical cost requires automation.  However today's standard computers are designed to understand numbers and text but not audiovisual media thereby hampering automated content discovery and imposing penal costs.

And that is the problem Yactraq solves. Our patent-pending technology automatically and intelligently extracts meaning from audiovisual content to assist computers, media and users discover content and place ads, providing unparalleled means to reach audiences and sponsors, and thus expand revenues.

In an industry set to yield well above $22B annually, Yactraq anticipates revenue of $130M per year. The team is comprised of seasoned entrepreneurs with more than 50 years cumulative experience in audio/video, pattern recognition, broadcast, web and telecom. The company enjoys valuable NASDAQ listed early customers, and has processed over 2 million minutes of audiovisual content in production. Yactraq has received prestigious recognition like winning the TiE50 2013 and CIX Top 20 awards. The company is seeking $1.5m in funding to fuel its technology and commercial expansion.
 ______________________________________________
Twyxt is a private and

secure space for couples to communicate

and cherish their relationship. It's the ultimate

keepsake box

! Everything you share in our unique messenger is woven into a shared living calendar, which acts as your relationship's

private journal

, growing everyday. Never lose another sweet message or photo again! Send photos and

mark your favorites

, post your mood, even share a kiss. Twyxt helps you keep it all together with the absolute easiest shared space ever! 

Twyxt is the first messenger in the world that lets you favorite what you share and view all your favorite content separately.
________________________________
Between 2-6, children grow and develop more rapidly than any other period in lives. Quality early childhood holistic development benefits lifelong development intellectually, socially and academically. Joy Sprouts is the pioneer in Education Intelligence guiding parents to develop their children holistically. Via technology, we help parents to understand their kid's educational needs and offers engaging contents to provide all-round stimulation.
__________________________________
Silicon Valley based Clinovo is at the forefront of open-source Electronic Data Capture.

Leveraging a unique combination of assets including open-source technology  and industry experience, Clinovo is the strategic partner of choice for life science companies looking to streamline their clinical trials

.
100% owned by Ale Gicqueau, the company is profitable with a $4M/yr run rate. With a staff of 60, Clinovo provides Staffing Solutions, eClinical Systems and Biometrics Services including Clinical Data Management, Electronic Data Capture, CDISC mapping and SAS Programming.
Next year, Clinovo will launch CloudClinica, a disruptive cloud-based platform for clinical trials. It will feature the first Cloud Data Capture system. Clinovo is seeking $1-2M growth capital to complete its infrastructure and to build the Marketing & Sales plan for a national launch.  CloudClinica will empower end users to build studies themselves, and bring an average 80% savings from existing solutions.
Attendee List
Sort by:

Date

|

First Name

|

Last Name
When & Where

Mings Chinese Restaurant
1700 Embarcadero Road
Palo Alto, CA 94303


Thursday, June 27, 2013 from 4:00 PM to 9:30 PM (PDT)
Add to my calendar
Organizer
Angel Launch
Angel Launch connects startups to investors to grow their business. We produce dinners, venture forums, and seminars for entertainment, Web, Internet, digital media, mobile and digital health care, enterprise, Big Data, mobile and tech ventures and startups. We connect entrepreneurs to investors over networking with demos and offer educational venture forums and panels to further deal making opportunities. 
2013-06-09 17:30:53
SPEAKER BIOS
BENNY BULLER, INVESTOR,  Khosla Ventures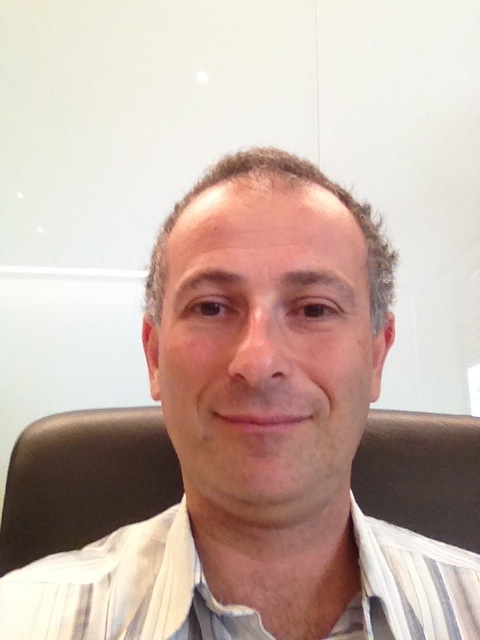 Benny started his career in Israel in the Technology unit of the intelligence forces.  While there he learned to appreciate the values of imaginative innovation, precise execution, team work, diversity of opinions and that there is no impossible mission to the ones who dare. For his unique contributions, he was awarded by the president, the prestigious national security award.
Benny then joined Applied Materials, where he led the work on semiconductor wafer inspection platform and later on electron beam mask writing system, becoming aware to the new growth opportunities in Solar, he decided to leave Applied Materials and join his first start-up, Solyndra.
Joining Solyndra as VP of back end technology and engineering in its earliest stage he defined the company's product by a series of inventions that became the company's core IP. He hired an excellent team and led it from early concept through product demonstration, manufacturing process development, equipment design and early scale up. However, as the cost model was firming up, he became convinced, four years before the company's collapse that the company's cost structure is fundamentally inferior to First Solar, the cost leader of the industry.
Impressed by First Solar's cost advantage and its momentum he joined First Solar as director of device physics and built this team. He pushed it from support of incremental improvements to more radical device research and innovation, resulting in crushing of the CdTe cell and module efficiency world records. . After being promoted to VP Module integration, heading all the technology development for the CdTe PV module, he reorganized the development department and realigned its processes, methods and interactions with the manufacturing organization that resulted in doubling the module efficiency improvement rate.
_________________________________
 JOE JASIN, MANAGING DIRECTOR, DNA PARTNERS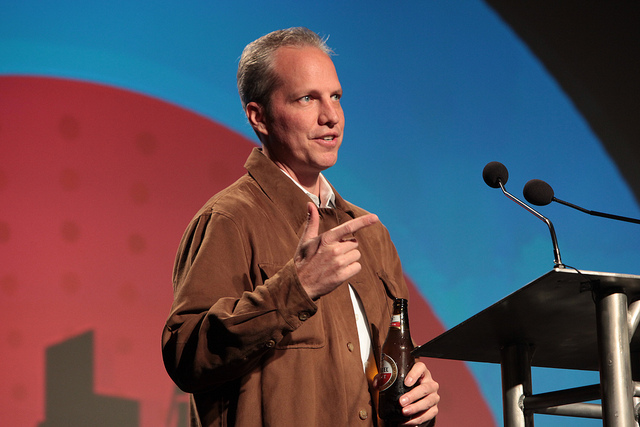 Areas of Investing Interest:
1)  IP Communications | Collaboration Suites  (i.e. MS Sharepoint is for the masses, we look for SME) 2)  Digital Media Distribution | value-chain sectors to send digital content (iTunes yet open architecture / open source)
3)  Augmented Reality | open to any situation, solution, platform
4)  TIZEN OS | open to any situation, solution, platform
Joe Jasin is Managing Director of DNA Partners, LLC an early stage venture investment firm. DNA invests in Digital Media Distribution companies based in the USA and China
Prior to DNA, Joe Jasin was the Vice President of Corporate Development at the Polaroid Corporation; Joe had taken on a strategic role as an investor to compound shareholder value via strategic investments in consumer electronics and digital media properties. To source emerging technologies in Silicon Valley and expand the company's Asian geographic regions.
Mr. Jasin served as Vice President of Corporate Development for SK Telecom, in Seoul Korea. At SK Telecom, his mandate was investments in USA and China. The corporate development team, initiated these activities; China Unicom equity investment, a business operation of Helio Inc., an industry MVNO, and the venture capital fund of SK Telecom Ventures in Silicon Valley.
Joe Jasin is also the founder of ICE Wireless, one of the first B2B Software As A Service providers of wireless products and services, acquired by Quantumshift, Inc.. He was the founder the boutique investment banking firm called Wireless Blueprint, LLC supporting merger & acquisition transactions in Asia and USA. Prior to those activities, he was at Sprint/Nextel as a Director of Product and Business Development, co-architecting mobile enterprise applications with the fortune 50 client base.
He is founder and chair of the local Silicon Valley Forum - Mobile Developer's group, in the trenches cultivating Mobile Application Developers since the year 2000. Nationally, he is founding member CTIA's Wireless Internet Caucus, and Internationally a formal advisor to the U.S. Department of State; APEC Office of Commerce.
Joe presents and moderates at conferences regularly in the USA and China, and has been quoted in these publications: Wired, South China Morning Post, Hong Kong Daily, and The Economist.
__________________________________
DEBORA W. KARSTETTER,  CEBS, PARTNER, THE ANGELS FORUM LLC
Deb Karstetter is a partner with The Angels Forum LLC, a venture capital firm specializing in investments in seed and early stage companies. She is also the founder of Executive nSight, providing leadership development, coaching, organization assessments and customized programs for corporate leadership teams, executives and board of directors.

Deb is a proven leader in her roles as a corporate executive, advisor, consultant, board member, industry leader and community contributor. She is nationally recognized and a respected leader in the Employee Benefits industry with over 25 years in insurance brokerage & consulting.
Her industry leadership includes past Vice Chair of the Council of Employee Benefits Executives (CEBE), past President of International Society of Certified Employee Benefits Specialists (ISCEBS), and CEBS Committee member of the International Foundation of Employee Benefits Plans (IF). Her corporate roles include Board member and Executive Vice President, Employee Benefits Division for ABD Insurance and Financial Services; Division President and National Practice Leader at Minet; and Senior Vice President, Employee Benefits Services for COMPRO Insurance Services. Locally, leadership roles include community involvement as the vice-chair of Regional Medical Center of San Jose Board of Trustees.

Educated at Harvard Business School and Stanford Business School in leadership and strategy development, Deb's focus is on refining executives to evolve into more effective, dynamic and responsive leaders. Deb is also agraduate of Purdue University and later received her CEBS designation from the Wharton School of Business. 

The Angels' Forum LLCis a venture capital firm specializing in investments in seed and early stage companies. It primarily invests in disruptive technologies with a focus on high-technology, life sciences, retailing, and other areas. The firm typically invests in companies headquartered in Northern California with a focus on Silicon Valley and Bay area. It initially invests between $100,000 and $1 million in its portfolio company and total investments can reach up to $3 million. The firm prefers to take a board seat in its portfolio company or seeks observation rights. It typically invests in companies seeking series A financing and follows on with a B and C round investments in its existing portfolio companies. The firm can also co-invest with other venture capital or angel investors. The Angels' Forum LLC was founded in 1997 by Ms. Carol Sands and is based in Palo Alto, California.
______________________________________
ANDREW TWEED, ASSOCIATE, Thomvest partners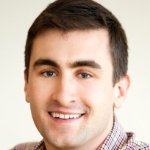 Areas of Investing Interest:
$250mm fund focused on early and growth stage investments in financial technology, ad tech, SaaS,, and security.

Andrew works at Thomvest Ventures, a $250mm venture fund focused on B2B investments in ad tech, financial technology, enterprise SaaS, and security. Andrew's background includes finance and consulting experience across a variety of industries.  He has helped source and works closely with Apsalar, DataXu, FlashSoft (acquired by Sandisk), Stipple, and Virool.  Andrew was part of Goldman Sachs global equity research group in New York, focusing on technical analysis and financial modeling for industrial companies.  He also worked as an operations analyst for Berkeley Capital, a San Francisco private equity firm, reducing costs internally and optimizing IT systems.  Andrew graduated Phi Beta Kappa from UC Berkeley with a Bachelor's degree in Business Administration and a minor in German studies.
_____________________________
Don Ross, Managing Partner, HealthTech Capital