An Exclusive Brunch & Hollywood Career Inspiration w/Doreen Spicer

Sunday, September 25, 2016 from 11:00 AM to 1:30 PM (PDT)
Event Details
Spicerack Productions Inc. and Le Petit Paris presents: 
Brunch & Hollywood Career Inspiration w/Writer/Producer/Director, Doreen Spicer-Dannelly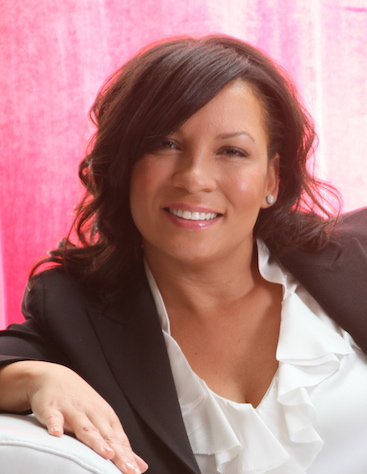 Doreen Spicer-Dannelly has over 20 years of experience in the entertainment business (The Proud Family, Jump In!, The Wannabes) to which many Hollywood enthusiasts have often asked to "pick her brain" regarding her works in television, film and animation and out of those requests comes this event.* While Spicer is a writer on the forthcoming Netflix series, Motown and her YA novel, Love Double Dutch will debut on Random House spring 2018, she is taking time out for this exclusive event.  Spicer has been a speaker for over 15 years however this will be the first time in an intimate setting she'll share personal stories and recount stages of her career including the most couragous moves she's made to achieve success. This is the opportune time to ask questions and receive advice all while enjoying a wonderful brunch including networking amongst the next generation of Hollywood's finest.**  Spicer believes sharing is caring and paying it forward is a priority. Join her and others in this very reasonable and exciting event as she imparts words of wisdom and offers her "secrets" of staying power in hopes you too will have an awesome career of longevity.

Inspiration Points: 
Explore your entertainment purpose.  Why are you here? Do you have a vision for your success?
Are you a dreamer and a doer? And are you making the most of your time including enjoying the journey? 
How to maximize your potential. Did you bring your A game?
Is this business really for you and are you in it for the right reasons?
It's okay to make mistakes. The question is: How will you learn, improve and move on?
How to be positive in an industry you might think is against you or doesn't get your vision.
Are you networking enough? And are you making the best of your contacts?
Dispell your fears. Remain encouraged about your dreams.  Let's speak on it.  
Specifics: Street parking, casual business attire please. 

* BRUNCH (INCLUDED IN THE FEE) MENU: Coffee, tea, soft drinks, breakfast pastries. Main courses: Eggs Benedict, Bacon & Hollandaise sauce, potatoes, mixed green salad or Pain Perdu, French Toast w/ mixed berries or Croque Monsieur & mixed green salad.  (Tax and tip are also included). Any orders outside of the fixed menu are not included. 

**This intimate and private event is specifically for invited individuals and not publicized through social media. However, please feel free to share the link with enthusiasts who you feel are serious about their career in the entertainment industry. Seats are limited. No refunds.

Le Petit Paris LA http://lepetitparisla.com
Doreen Spicer http://www.imdb.com/name/nm0818472/?ref_=fn_al_nm_1
When & Where

Le Petit Paris
418 S. Spring Street
Los Angeles, CA 90013


Sunday, September 25, 2016 from 11:00 AM to 1:30 PM (PDT)
Add to my calendar
Organizer
doreen@spicerackproductionsinc.com
D O R E E N  S P I C E R
Writer/Producer/Director, Doreen Spicer is best known for Disney Channel's critically acclaimed animated series, The Proud Family where she is credited as Developed by and Supervising Producer. Spicer also developed and wrote the musically driven film, Jump In! which broke records in television cable with 8.2 million viewers and Variety deemed the film "…the highest rated MOW ever."  
Later, Spicer created the international tween hit sitcom, The Wannabes Starring Savvy, an independently produced series and served as Showrunner and Executive Producer. She was instrumental in licensing the show to over 100 countries including Starz Kids & Family US and the show currently airs in Australia, HBO Asia, Germany's Super RTL, Italy, Austria, NOGA Israel, Turkey, and The Netherlands. The series is now available on iTunes, Google Play and Amazon.
In October 2013, Spicer made her directorial debut with a musically driven short film, Playground Politix.  The short film aimed at gender-bullying became the official selection at several film festivals including Dances with Films Kidz, Sunscreen, LA Shorts Fest, and The Maryland Kids Film Fest. The full-length feature film is in the works. Currently, Spicer is a writer on the forthcoming Netflix animated series, Motown and her first junior novel, Love Double Dutch, will debut Spring 2018 on Random House Publishing.
Spicer earned a Bachelor of Science Degree in Communications at Morgan State University with a minor in English through the Warner Bros. Writing Program. Spicer began her career on popular shows as Hangin' with Mr. Cooper, Martin, The Fresh Prince of Bel Air, The Jamie Foxx Show, and The Cosbys. Spicer is an a member of the Writers Guild of America, West and the Academy of Televison Arts & Sciences. She is also a judge for the Humanitas Prize.
Since 2002, Doreen Spicer-Dannelly continues to create, develop and produce multi-cultural teen, tween and family entertainment under the auspices of Spicerack Productions Inc. 
An Exclusive Brunch & Hollywood Career Inspiration w/Doreen Spicer