An Evening with Internationally Renowned Brazilian Fashion Designer Márcia Ganem
Philadelphia, PA
Bummer! Sales have ended.
Unfortunately, tickets for this event are no longer on sale.
Event Details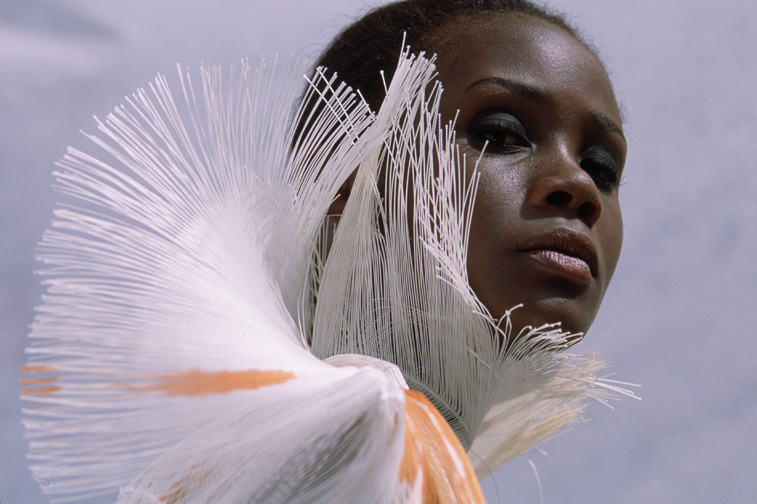 An Evening with Internationally Renowned Brazilian Fashion Designer
Film/Conversation/Exhibition/Reception
Featuring Dilys Blum, The Jack M. and Annette Y. Friedland Senior Curator of Costume and Textiles, Philadelphia Museum of Art
FREE/Open to the Public
Moore College of Art & Design and the Eastern Pennsylvania/Bahia Partners of the Americas are pleased to present Márcia Ganem, a designer and curator in the field of fashion living in Bahia, Brazil.  Her creations represent a strong link between fashion, art and jewelry with the use of innovative techniques and materials developed through extensive research. One of these techniques, now Márcia's trademark, is the use of recycled Polyamide Fibers, be they natural, dyed or knotted with semi-precious gems.  Because of the intricate work with semi-precious stones shown in many of her creations, Márcia is also a member of the Brazilian Guild, a group of jewelry designers well-known in the international market, and Jólas da Cor do Brasil, which promotes Brazilian Jewelry internationally.
Márcia has a Masters degree in social administration, with a particular interest in the relationship between fashion and territorial development.  She has participated in 12 editions of Fashion Rio, exhibited in 2005 at the Museum of London Fashion and Textiles, FTM in 2007 at Gallery 32 in London, in 2010 at Gallery Villa Lobos in Paris and was featured in Brazil Fashion Now in Tokyo. Her work has been published in Fashioning Fabrics: Contemporary Textiles in Fashion. Márcia is president of Bahia Fashion and Culture – ABC Moda and the Institute of Design and Innovation. 
This evening's event will begin with a screening of a short film about Márcia Ganem followed by a conversation between her and Dilys Blum, focusing on how her work has been informed by Bahia and its culture, the research and process for creating fashions with recycled materials, and her new socially responsible fashion house in Salvador, Bahia, among other topics. Suzana Silva, Vice President of the BrazilCulturalCenter in Philadelphia, will serve as the translator. The evening will continue with questions from the audience and a meet-and-greet reception with the designer. Throughout the day and evening, photographs of Márcia's work along with actual fashions will be exhibited in the Great Hall.  
Photo of the above design by Márcia Ganem by Ricardo Fernandez