AFRICA FASHION WEEK AMSTERDAM

Daily Event: 10:30 AM to 11:30 PM (CEST)
Where

Amsterdam
Koningin Wilhelminaplein 13
1062 HH Amsterdam
Netherlands


Daily Event: 10:30 AM to 11:30 PM (CEST)
Add to my calendar
Organizer
DT FOUNDATION

Africa Fashion Week finally hits the Netherlands
After Berlin, Prague, London and Paris, Amsterdam finally has its own African inspired Fashion event: Africa Fashion Week Amsterdam (AFWA 2014). 20 African inspired fashion designers will present their new collections to an international audience in the World Fashion Centre on 30 and 31 August 2014.
International fashion scene
AFWA 2014 aims to emphasize the influence and contribution of African fashion designers in today's international fashion scene.
Big Fashion Event
With the arrival of AFWA, Amsterdam is a unique three day event richer which will be organized annually. Never has the capital city of the Netherlands witnessed such a big multicultural fashion event before.
Africa Fashion Week Amsterdam
African as well as African-inspired designers from the Netherlands and the rest of the world will present their collections to an international audience in Amsterdam. This year 20 designers will present their collections through inspiring fashion shows, in order to titillate the fashion loving audience. 
Fashion, music, inspiration & celebs
Expect a programme full of fashion, art, music, dance and inspirational words, presented by several celebs such as Multi-award winning movie star Ramsey Nouah. Even award winning celebrity Eryca Freemantle, known for her work as an international celebrity Makeup Artist and motivational speaker, will make her presence. As well as Miss Bess, Afro-pop-jazz singer and songwriter, Nabil Nabstar KoloBoyz and Petit Bagaza who will move the audience with their music.
THE HOST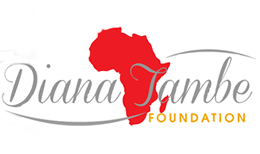 Africa Fashion Week Amsterdam is hosted under the umbrella (DT Foundation) a loyal supporter of it's various projects before the official launch in Amsterdam.
Diana Tambe Foundation is a non-profit organization which does not only provides a group of charitable services to the less privilege and those in need, but also provides aid and support to art, fashion, design, encourage and promote handicraft, helping members of the community by the maintain or expand of biodiversity, resource benefits, minimal resource degradation, acceptance of resource values, matching of supply and demand, adaptive design, intergenerational equity and promote & encourage sustainability in fashion & product design.
Amongst these, alleviated the lives of those people who are suffering from extreme poverty, and those who are victims of natural calamities by encouraging their art, and handcraftsmanship.
AFRICA FASHION WEEK AMSTERDAM