ADL Centennial Series with Deputy National Director Ken Jacobson

Tuesday, January 15, 2013 from 7:00 PM to 8:30 PM
Event Details
In 2013, the Anti-Defamation League (ADL) will mark our Centennial.  For 100 years, ADL has led in the fight against Anti-Semitism, bigotry and hate with a goal of securing justice and fair treatment for all.  
The theme for our Centennial year is "Imagine a World Without Hate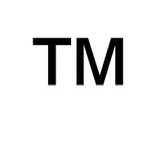 ," a dream we hope to make a reality.
Locally, ADL's Centennial will be recognized throgh a compelling series of evening speakers featuring ADL experts.  This series is open to the public at no charge.  Over the course of three sessions, we will highlight the scope of ADL's impact by exploring many of our notable accomplishments in standing up for civil rights; advocating for Middle-East peace; and monitoring extremist groups.
The ADL Centennial Speaker Series is generously brought to the community by Presenting sponsors Marianne and Roger Staubach.
Session 1: "A Rapidly Changing Middle East: Does it Have to be Bad for Israel?" Featuring ADL National Deputy Director Kenneth Jacobson
Sponsored by:
                   Ann and Nate Levine       Frank and Helen Risch     Donna and Herb Weitzman           

ADL National Deputy Director Kenneth Jacobson previously served as ADL's Senior Associate National Director, responsible for supervision of and overall strategy for both International Affairs and Interfaith Affairs, as well as the senior advisor on issues of both domestic and international ADL positions and statements.
Mr. Jacobson is the author of numerous publications, including The Protocols: Myth and History; The Middle East: Questions and Answers; The Middle East "Post" Lebanon, and  U.S. Aid to the Middle East: A Look Back, A Look Ahead.  His articles have appeared in such prestigious publications as The Washington Post, The New York Times, The Christian Science Monitor, and Newsday.  He is also author of the annual article on U.S.-Israel Relations in The American Jewish Yearbook.  He has spoken before a variety of audiences and media outlets, not only in the United States, but in Russia, Germany, Israel and South Africa.

FAQs
Why do I need a ticket if this is a free event?
Distributing tickets allows ADL to ensure the event runs smoothly by having an appropriate number of seats, event staff and security.
Do I need to bring my printed ticket to the event?
Ticket holders with matching identification will enjoy expedited entrance to the venue.
The name on the ticket doesn't match the attendee, will I be let in?
Yes, but the attendee will need to provide identification and complete a registration process.
Can I make changes or additions to my registration?
Yes, visit http://www.eventbrite.com/mytickets to change names of registrants, add attendees or change your contact information.
What are the details of the other sessions of the series?
March 21, 2013- "A Roadmap to Right-Wing Extremism and Violence in Texas" Featuring: ADL Director of Investigative Research, Dr. Mark Pitcavage (7:00 PM, Temple Shalom- 6930 Alpha Road, Dallas)
Sponsored by:
| | |
| --- | --- |
| Glazer's Fine Wine and Spirits Distributors |   |
| McKool Smith |   |
Register for Free Tickets to attend 3/21/13
May 6, 2013- "Religious Freedom - Equal Opportunity - Free Speech, America's Quest for a More Perfect Union: Are We There Yet?" Featuring: ADL National Director of Civil Rights Deborah Lauter (7:00 PM, Congregation Anshai Torah- 5501 West Parker Road, Plano) 
Sponsored by:
Glazer's Fine Wine and Spirits Distributors
Sherry and Kenny Goldberg
When & Where

Congregation Shearith Israel
9401 Douglas Ave
Dallas, TX 75225


Tuesday, January 15, 2013 from 7:00 PM to 8:30 PM
Add to my calendar
Organizer
ADL Orange County/Long Beach
The Anti-Defamation League fights anti-Semitism and all forms of bigotry in the U.S. and abroad through information, education, legislation, and advocacy. ADL serves as a resource for government, media, law enforcement, educators and the public.
"The immediate object of the League is to stop, by appeals to reason and conscience and, if necessary, by appeals to law, the defamation of the Jewish people. Its ultimate purpose is to secure justice and fair treatment to all citizens alike and to put an end forever to unjust and unfair discrimination against and ridicule of any sect or body of citizens."
ADL Charter, October 1913
ADL was founded in 1913 "to stop the defamation of the Jewish people and to secure justice and fair treatment to all." Now the nation's premier civil rights/human relations agency, ADL fights anti-Semitism and all forms of bigotry, defends democratic ideals and protects civil rights for all. 
ADL builds bridges of communication, understanding and respect among diverse groups, carrying out its mission through a network of 30 Regional and Satellite Offices in the United States and abroad. With an array of educational, legislative, diplomatic, and interfaith initiatives, our office acts as an important resource for the community at-large.
Contact Us
Phone:
(949) 679-3737
ADL Centennial Series with Deputy National Director Ken Jacobson