3rd Annual Latin Dance Classic + Halloween Latin Dance Parties Nov 1 - 3rd

Ends Sunday, November 3, 2013 at 3:00 PM (EDT)
Who's Going
Loading your connections...
3 of your friends are going.
Share it to get more people on board!
Share
Sara Haughty
San Francisco, California
Luke Picard
London, United Kingdom
Rick Vespucio
Florence, Italy
Event Details


(Multi Location Event - Please read all the details below)



Discount opportunity on our Facebook event page:
Go to the Link Below for a discount:
https://www.facebook.com/events/166874773496617/

Whether you attend the workshops or the Latin dance parties, this is a must attend event, Meet some cool folks and plenty of smiling faces who enjoy Latin dancing as much as you do in and around Metro Atlanta area.   

Take your Latin Dancing to the next level by learning from world-class Latin dance instructors! 
Regardless of your experience and skill level this is your chance to
learn from some of the most sought out Salsa, & Bachata from across the United States.

 Latin Dance workshops + 
15+ hrs of Latin Dancing + Salsa & Bachata Performances

It's going to be a fun Latin dance weekend in Hotlanta!  Be sure you and your friends are here to join in on the fun!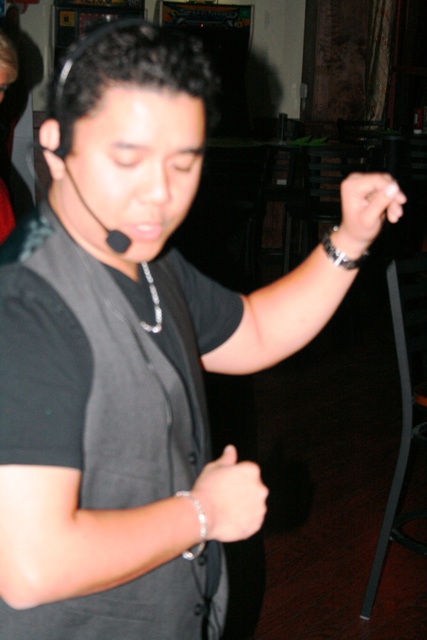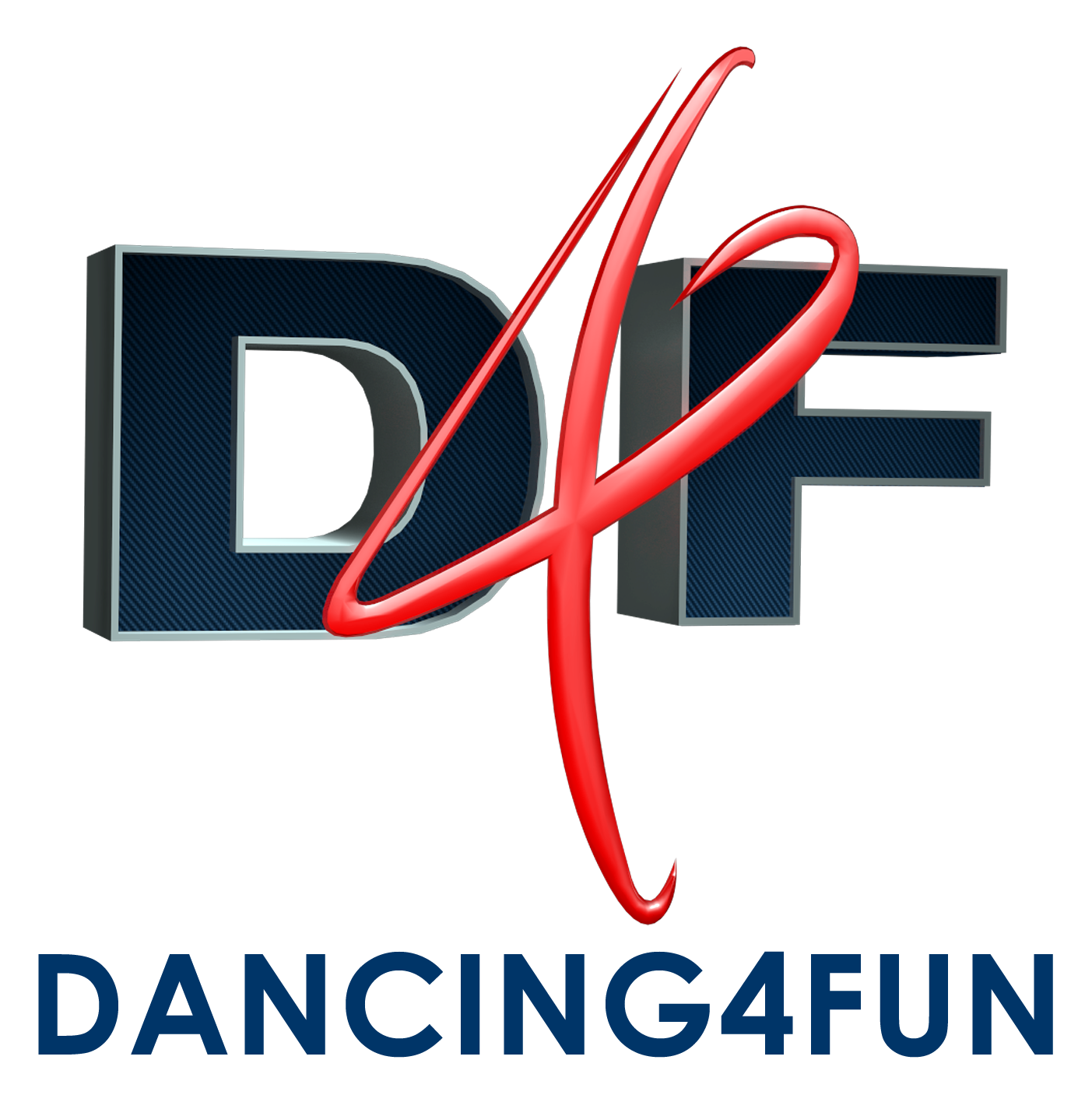 My name is Sean-Christopher, founder of Dancing4Fun.  I want to be the first to welcome you to this Latin dance event.  I'm glad you can celebrate with us.
It doesn't matter if you are an absolute beginner or have been Latin dancing for many years.  I have no doubt that you & your friends will have a great time this weekend.

Being in the dance world has been a great blessing in my life.  I have travelled to  many cool places, met so many wonderful people from all over the world, and made friendships that I will treasure for the rest of my life. There's definitely an unspoken bond between people who enjoy Latin dancing!
I officially started Dancing4Fun in 2001, so I could share the joy of dance to folks in the Gwinnett & Metro Atlanta area.   Since then, thousands of people from the metro Atlanta area have enjoyed our parties and attended our dance classes.  Many have made long-lasting friendships and  a few have made that connection with a special someone and have even tied the knot. 

The instructors you are about to meet are either good friends of mine or come highly recommended. They are all masters of their art, and  share a great passion for Latin dancing.  But most importantly, they can make learning how to dance a fun experience for anyone. 
I have no doubt you will have a great time at Atlanta's 3rd Annual Latin Dance Classic & Dancing4Fun's 12 year Anniversary Celebration! 

This year's Workshop Format:
Divided into 2 parts:

1st part - Experienced Salsa & Bachata dancers: 6 months lessons & go out dancing on a regular basis; or 1 year or more of lessons & goes out dancing occasionally:
Bachata + Cha Cha & Salsa Foot Work - tailor made for experienced Bachata & Experienced Salsa dancers. For dancers who want to improve body movement, styling, lead and follow technique, as well as add some cool Bachata moves to their repertoire. Specifically taught by our featured dance instructors. Bachata is at least 65% style, body movement & technique in leading and following. and we are bringing in 2 of the best from the Los Angeles Bachata Scene!   In addition, this also includes a cool Club Cha Cha workshop by Myron Abernathy & a Salsa Foot Work class from Jimmy Rumba also originally from Los Angeles.

2nd Part Latin Dance Newbies - less than 2 months experience or absolutely new to Latin dancing:
-- Latin Dance Sampler for beginners - Salsa, Bachata & Merengue --- . This includes a 4 hr Salsa Boot Camp, 2hrs Sat Nov 2nd & 2hrs Sunday Nov 3rd.
Following weekend Saturday Nov 9th; 2-hr Bachata Boot Camp; 1-hr of Merengue.
Read on for details on the Workshops & choose the packages that best fits you! 
Please call/text/email/facebook msg  me if you have any questions..
Sean-Christopher -- 770.855.4396  --
https://www.facebook.com/seanchristopheratl


Discount opportunity on our Facebook event page:
Go to the Link Below for a discount:
https://www.facebook.com/events/166874773496617/

Now without further delay. 
Meet our Featured Latin Dance instructors:
Kathy Reyes - Los Angeles California

Kathy began her training at El Camino College in 2007 through their dance program. She then realized her passion was to be a dancer and knew that her calling was to be in this field.  In 2008, Kathy joined, Tropical Rhythm Dance Company. Since then, her journey to success was about to blossom. Of the bat, Kathy acquired national attention after winning her first dance competition, crowning her self as the top Bachata Dancer in Los Angeles.  From there forward, Kathy has competed and won the following dance titles: 2n Place in Bachata at the World Latin Dance Cup (2010), 3rd Place in Bachata at the World Latin Dance Cup (2012) and currently the Defending Los Angeles Bachata Champion, winning first place at the L.A. Bachata Festival.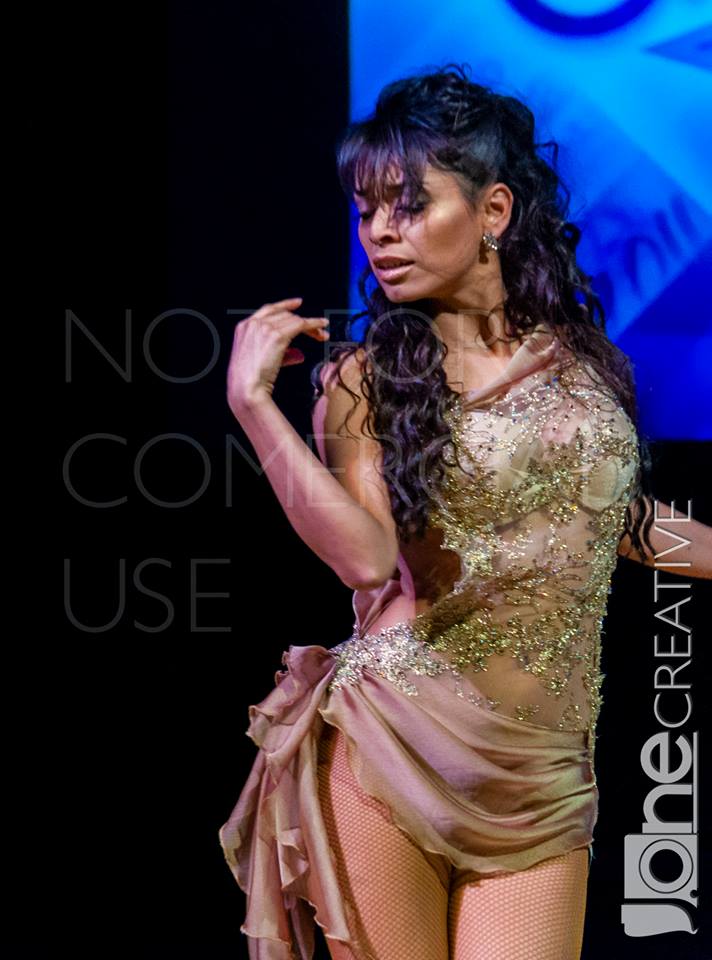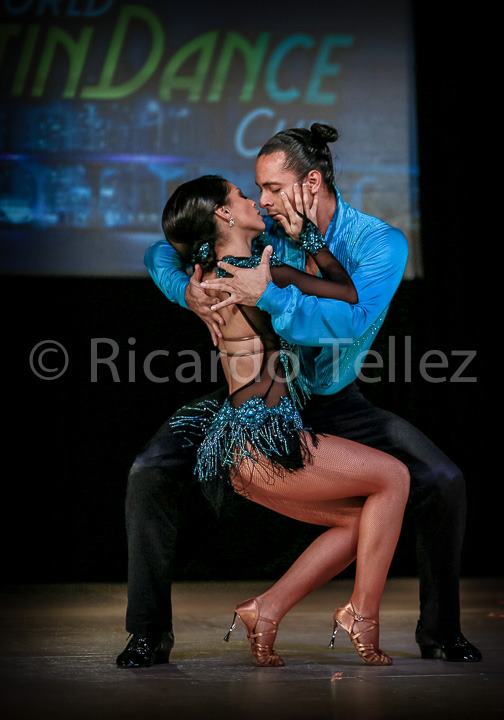 Due to her great success, she now travels as a top Bachata instructor, being hired as an instructor and performer.  Currently she has traveled all over the US and most recently to Mexico and Canada.  If competing and performing isn't enough, Kathy has now switched gears and played the role of choreographer as she was hired to choreograph music video, "Me Gusta"  for famous Venezuelan Artist, El Potro Alvarez ft Oscarsito. In addition, Kathy recently formed her first Dance Company, DivaChata, an all girl dance team. It is no wonder why her journy to success has been a postive outlook for Latinas everywhere.  Kathy truly captivates the hearts of many when she sets foot onto the dance floor and is known for her unique style and interpretation of music. No doubt that her talent is a true gift from God and a blessing for others: dancing with the feet is one thing but dancing with the heart takes one to a whole different level.  Kathy is also one of the Featured dancer in the new MTV reality show series "Bachata Nights".

Mike Zuniga - Los Angeles California

Mike Zuniga born and raised in Orange County CA found the love for bachata at the age of 22 while dancing on "Bachata Caliente" of Los Angeles CA. Determined to share his passion to teach, choreograph and perform it was not long till Mike decided to start his own dance company "Rhythmic Fusion" in January of 2010, the first and only bachata dance company in Orange County. "Rhythmic Fusion" has brought bachata to Orange County teaching at various locations, hosting workshops, and social events.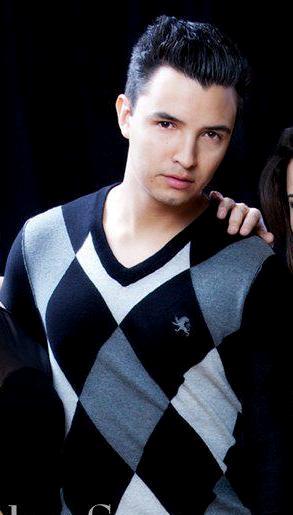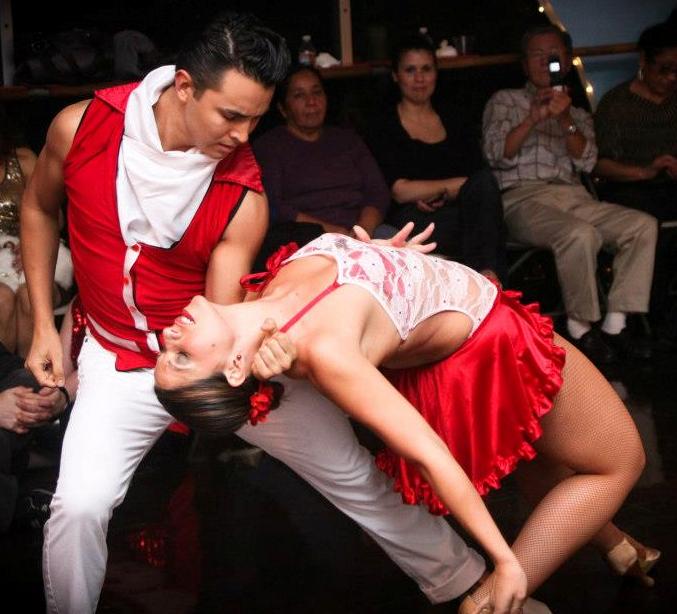 Currently Mike Zuniga is determined to fuse his dynamic dance style and skills in to take bachata to a whole new level. You will see him teaching workshops that will take your bachata to places you never imagined and performing to routines that will leave you begging for more.
Jimmy Rumba - Atlanta, Ga
Jimmy Arana, aka Jimmy Rumba, is one of the South's most experienced and well-trained salsa instructors. Jimmy grew up dancing most of the native styles indigenous to Peru, his home country. It wasn't until he moved to LA over 10 years ago, that he started focusing on salsa. It took him one visit to a major competition to get "hooked" on the passionate and steamy dance called salsa.
Soon after, Jimmy joined what was, unquestionably, one of the most famous and competitive dance companies in the US. He trained and performed with them for years before deciding to compete professionally. With Jimmy's passion and his unique style and talent, it wasn't long before he won 2 back-to-back world salsa championships in both the amateur and professional categories. From that point he went on to teach, choreograph, perform and compete.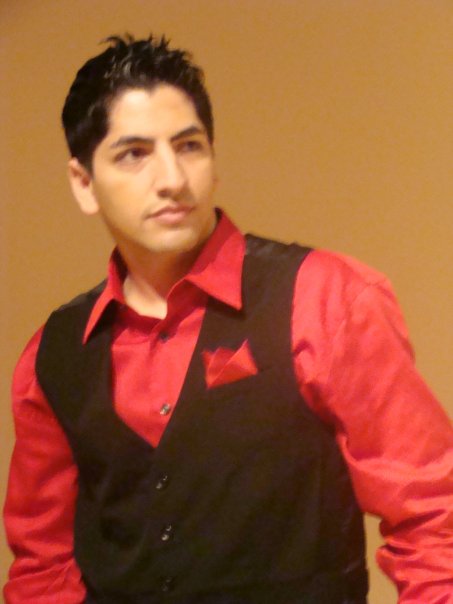 Jimmy has performed on TV shows, live events and concerts with some of the most world-renowned salsa artists. He has competed in dozens of events all over the nation and instructed all over the Southeast and West. From choreographing private events and occasions; performing in front of hundreds of spectators; organizing corporate packages; training individuals and teams through private sessions; and hosting some of the best monthly and yearly salsa socials, Jimmy is an extremely well-rounded salsa professional.
 Myron "Smoove Salsero" Abernathy  --  Atlanta Ga

Myron was introduced to salsa at 19 years old and has been happily addicted to the dance since then. He has trained with some of best in the world and is always looking to perfect his craft.   He earned his nickname due to his "smoove" and fluid leading style. Known for his playful and often unconventional moves, he is one of Atlanta's best social dancers.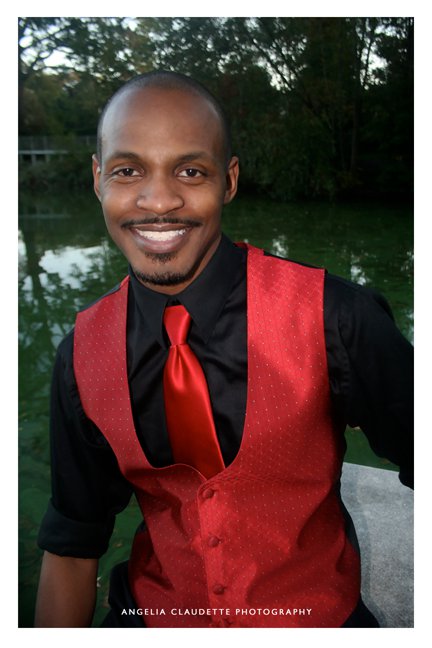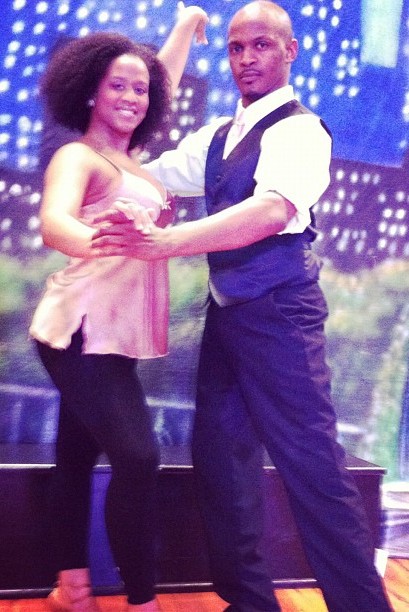 A former first place winner of Atlanta's Latin Elegance salsa competition, Myron has also performed on stage locally with the group E.P.I.C. dance at places such as Alliance Theatre and 14th Street Playhouse, and currently performs with his partner Angelique Alvarez as the duo "Sabores Del Sur".
An instructor since 2007, Myron brings an informative yet energetic and personable teaching style to his classes, as well as his unorthodox turn patterns. He has also been seen teaching on cable TV on shows like MTV Tr3s' "Quiero Mi Boda" and HGTV's "House Hunters."
Featured Performances by:

Trademark Dance Team - Green SC
Debut performance for their newest Routine

check out one of their previous performance.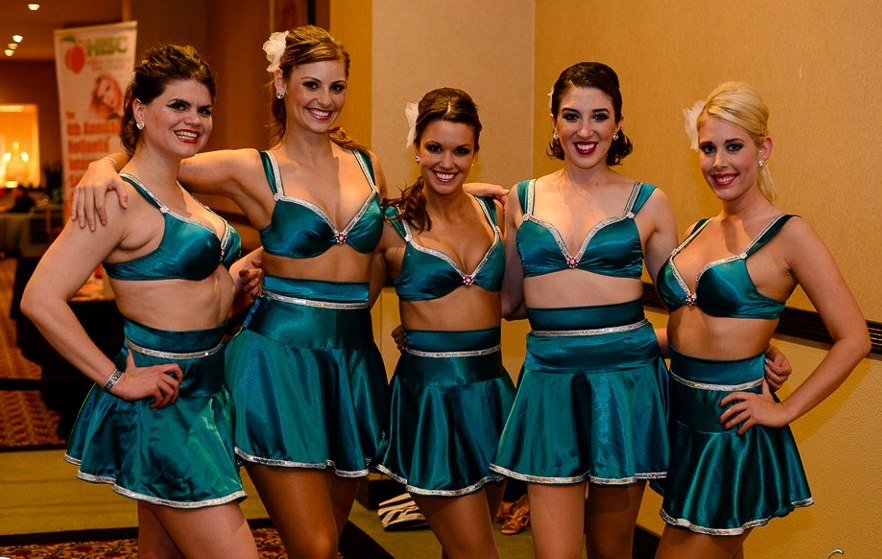 Ingrid "La Gringa" Buxbaum  - Atlanta Ga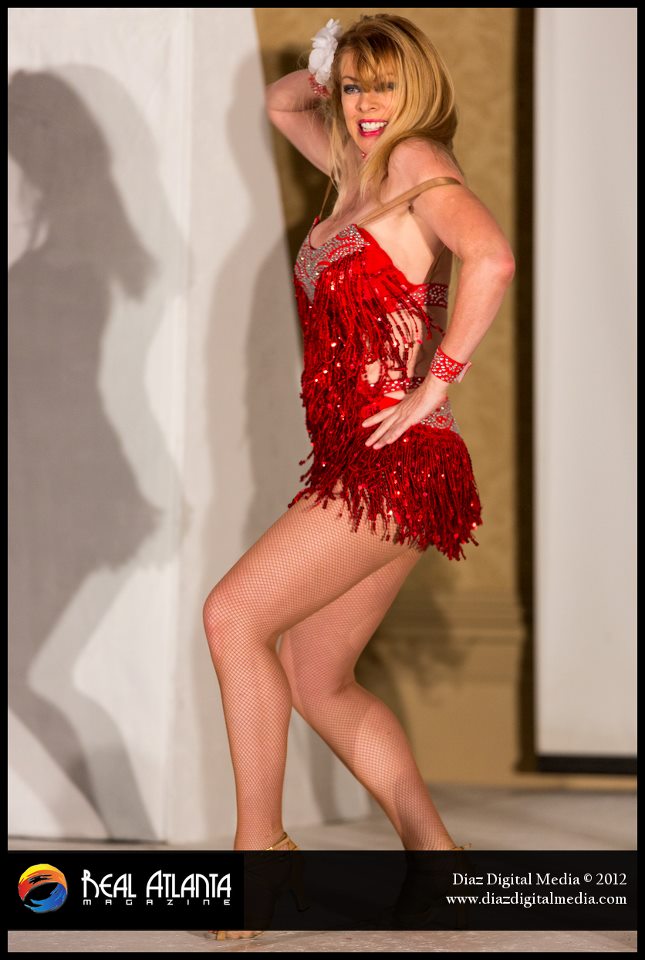 More performers to come!


Thursday Night -- Sexy & Sophisticated Thursdays
Halloween Latin Dance Party Thursday Oct 31, 2013
 -- Meet the Instructors ---
 Ladies get in free all Night; $5 for guys incl a free drink

-- FREE FOR ALL PASS HOLDERS THE WEEKEND --

9pm - Salsa lesson
Dancing till 3am

Scenario ATL
4279 Roswell Rd
Atlanta GA 30342
404-389-9781 -
770.855.4396

---------------------------------------------------------------
Friday November 1, 2013 -- Pre- Party
Pre-Party  @ Sanctuary Latin Club
$10 cover charge -   ---> (Not included in full pass)<----
Meet the instructors & enjoy an evening of Latin Dancing
the Night away!

Sanctuary Latin Club
3209 Paces Ferry Pl NW
Atlanta Ga 30305
________________________________________________

Saturday & Sunday Workshop Location
November 2nd & 3rd 2013

Gwinnett Ballet - Lawrenceville Ga
1800 Macleod Dr
Lawrenceville Ga 30043
770.855.4396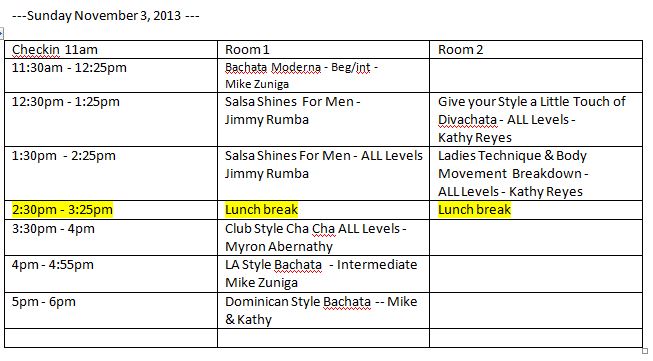 Saturday Night - Noche Caliente Saturdays / Halloween Party
November 2, 2013

 Fright Night Halloween Latin Dance Party - Atlanta Ga
8:30pm - Bachata Class by our Featured instructors Mike & Kathy

Halloween Costume Contest, performances, giveaways all night!
Best mix of Salsa Bachata & Merengue till 3am
$500 Worth of Prizes for the Costume contest be sure you dress up!


-- Latin Room - Fright Night Latin dance party -
 Salsa Bachata & Merengue - Nice wooden Dance Floor

Where:
Ocean's Bar & Grill
5955 Jimmy Carter Blvd
Norcross Ga 30071

Costs:
$10/person All Night

-------------------------------------------------------------------------------------------------------
Meet our top notch Djs who will be keeping the dance floor hot all weekend!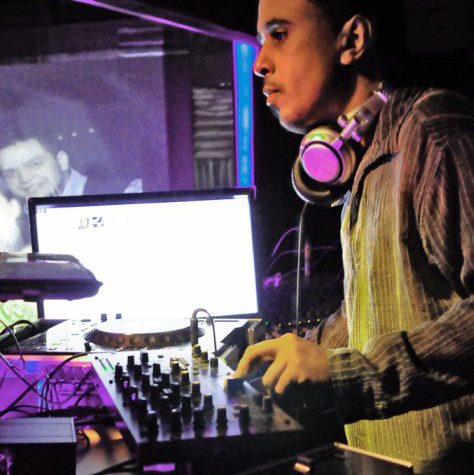 Michael Rodriguez ; DJ Mighty Mike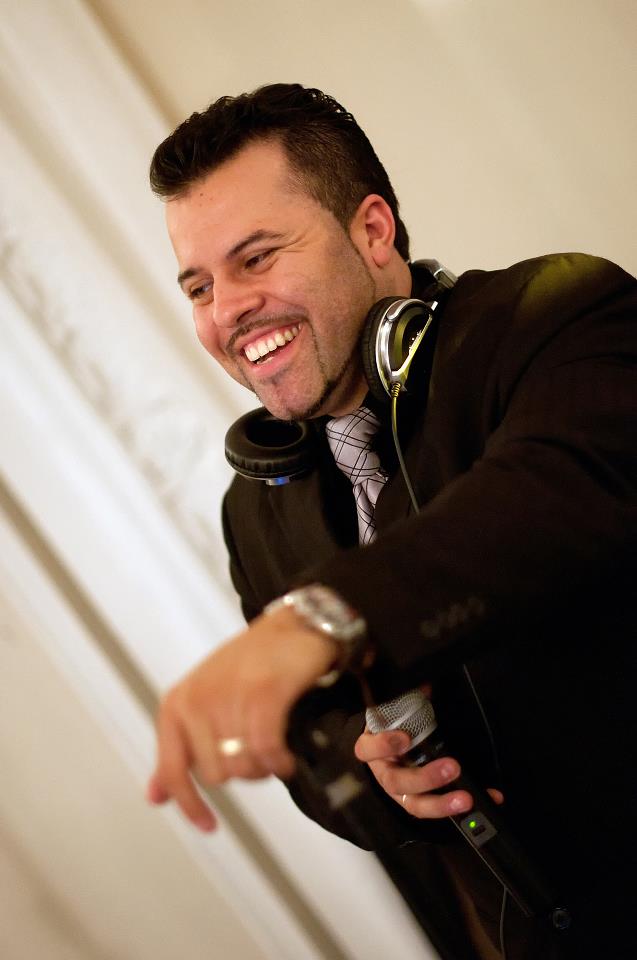 MC Lexx



Costs:  (please Read the Details Carefully)
 

Discount opportunity on our Facebook event page:
Go to the Link Below for a discount:
https://www.facebook.com/events/166874773496617/

$25 class -- pay @ the door
-- No bonuses & Parties NOT included

---------------------------------------------------------------------------------------

Latin Dance  Sampler for Newbies -- 2 months or less taking lessons or Latin dancing --  $55/person adv; $65 @ door
includes the following bonus:
-- 2-hr Bachata Boot Camp & 1hr Merengue Saturday Nov 9th (FOLLOWING WEEKEND) -$45 value
-- Latin Dance parties on Thursday, Saturday & Sunday -- $20 value
--- Pass for our Saturday Party on Saturday Nov 9th   $10 value
 (doesn't include Friday Latin Night @ Sanctuary)
                (Total of 4hrs Salsa training & 3hrs Bachata Training Training)

Discount opportunity on our Facebook event page:
Go to the Link Below for a discount:
https://www.facebook.com/events/166874773496617/

----------------------------------------------------------------------------------------
Bachata Full Pass -- Beg/Intermediate Level  Dancers Only
(must be an experienced Bachata Dancer to take these workshop please call for more details)
$90/person Adv until Oct 23rd; $100 until Oct 31st;  $105 @ door
 includes the following Bonuses:
-- ALL Parties Thursday, Sat & Sun  (Doesn't Include Friday Party @ Sanctuary) -$20 value
-- ALL WORKSHOPS except 4hr Salsa Boot Camp Beginner Level 1
-- VIP pass to all Saturday Latin Dance Parties @ Ocean's for 2013  ($80 Value)

Saturday Only or Sunday Only? --
$65.00/person - includes Saturday party Adv
$75.00 @ door ..

Go to the link below to pay in advanced:
https://www.paypal.com/cgi-bin/webscr?cmd=_s-xclick&hosted_button_id=H2MJKT8B94MZ8

Discount opportunity on our Facebook event page:
Go to the Link Below for a discount:
https://www.facebook.com/events/166874773496617/
If you have any questions..
Please Don't hesitate to call / text or email me..
Sean-Christopher
770.855.4396
https://www.facebook.com/seanchristopheratl
http://www.Dancing4Funcom
http://www.SalsaAtL.com
https://www.facebook.com/Latindancinggwinnett
https://www.facebook.com/SalsaAtl
http://www.meetup.com/dancing4fun/
http://www.meetup.com/salsaatlanta/
https://www.facebook.com/Dancing4FunATL


Oct 26th party
https://www.facebook.com/events/312856288852343/
http://www.meetup.com/dancing4fun/events/146334592/
halloween party gwinnett
gwinnett halloween party
atlanta halloween party
halloween latin dance party gwinnett
halloween salsa party gwinnett
halloween costume contest gwinnett
atlanta halloween dance party
gwinnett halloween dance party
alpharetta ga halloween party
https://halloweenpartyatlanta.eventbrite.com/
Oct 26th & Nov 2nd


Latin Night Atlanta Ga Halloween
Halloween Latin Night Duluth Ga
Halloween Latin Night marrietta ga
Latin Night marietta ga halloween
Suwanee Ga Halloween Latin Night
Latin Night Halloween Lawrenceville Ga
Latin Night Alpharetta Ga Halloween
Halloween Latin Night roswell ga
Latin night sandy springs ga Halloween
halloween latin night Sandy Springs
Halloween Costume contest Atlanta Ga
Halloween costume contest Gwinnett
Latin Night Halloween Gwinnett
Fright night Halloween party gwinnett
alpharetta ga halloween salsa party
bachata halloween party Atlanta ga
Bachata atlanta halloween event
salsa Bachata Halloween party Atlanta ga
halloween gwinnett
halloween norcross ga
halloween atlanta ga
atlanta halloween
Lawrenceville Ga Halloween
Halloween costume contest Atlanta
https://halloweenpartyatlanta.eventbrite.com/
Saturday Oct 26th - Pre-Halloween Party & Nov 2nd
Halloween party atlanta ga
halloween party gwinnett
halloween party duluth ga
halloween party suwanee ga
halloween party lawrenceville ga
halloween party decatur ga
Halloween Party Buford Ga
halloween party roswell ga
halloween party lilburn ga
halloween party sandy springs ga
halloween party alpharetta ga
atlanta halloween party
gwinnett halloween party
norcross ga halloween party
atlanta ga halloween
snellville Ga halloween party
atlanta halloween latin dance party
salsa party halloween atlanta ga
halloween latin dance atlanta ga
decatur ga halloween salsa party
salsa dance halloween gwinnett
norcross ga halloween salsa party
duluth ga halloween latin dance event
atlanta halloween latin dance event
snellville ga halloween salsa party
sandy spring ga halloween latin dancing
Georgia halloween party
alpharetta ga halloween latin dance
athens ga Halloween party
halloween party Athens ga
halloween party latin dance party
athens ga halloween salsa party
Atlanta halloween Latin Night
Halloween Friight Night Atlanta Ga
Latin Night Halloween Atlanta ga
Latin Night Halloween Buford Ga
halloween norcross ga
halloween atlanta ga
atlanta halloween
lawrenceville Ga Halloween
Halloween costume contest Atlanta
https://www.facebook.com/events/413946118709259/



Latin Night Atlanta Ga Halloween
Halloween Latin Night Duluth Ga
Halloween Latin Night marrietta ga
Latin Night marietta ga halloween
Suwanee Ga Halloween Latin Night
Latin Night Halloween Lawrenceville Ga
Latin Night Alpharetta Ga Halloween
Halloween Latin Night roswell ga
Latin night sandy springs ga Halloween
halloween latin night Sandy Springs
Halloween Costume contest Atlanta Ga
Halloween costume contest Gwinnett
Latin Night Halloween Gwinnett
Fright night Halloween party gwinnett
alpharetta ga halloween salsa party
bachata halloween party Atlanta ga
Bachata atlanta halloween event
salsa Bachata Halloween party Atlanta ga
halloween gwinnett
halloween norcross ga
halloween atlanta ga
atlanta halloween
Lawrenceville Ga Halloween
Halloween costume contest Atlanta
http://www.meetup.com/dancing4fun/events/133761922/
Salsa Classes Atlanta
Salsa lessons Atlanta
Salsa Dance Class Atlanta
Salsa dance lesson Atlanta
salsa dancing atlanta
Atlanta ga Salsa Dancing
latin dance class atlanta ga
latin dance lessons atlanta ga
salsa dancing lessons Atlanta ga
salsa latin dance atlanta
salsa latin dance lesson atlanta
salsa latin dance class atlanta
salsa dance class sandy springs ga
salsa class decatur ga
latin dancing atlanta ga
salsa Atlanta
Atlanta Salsa
learn salsa in Atlanta ga
learn salsa dance Atlanta ga
salsa classes alpharetta ga
roswell sandy spring salsa class
latin dancing lawrenceville ga
bachata dance class atlanta ga
bachata dance lessons atlanta ga
bachata lessons Atlanta ga
bachata classes atlanta ga
atlanta bachata
Bachata atlanta
http://www.meetup.com/salsaatlanta/


Salsa Classes Atlanta
Salsa lessons Atlanta
Salsa Dance Class Atlanta
Salsa dance lesson Atlanta
salsa dancing atlanta
Atlanta ga Salsa Dancing
latin dance class atlanta ga
latin dance lessons atlanta ga
salsa dancing lessons Atlanta ga
salsa latin dance atlanta
salsa latin dance lesson atlanta
salsa latin dance class atlanta
salsa dance class sandy springs ga
salsa class decatur ga
latin dancing atlanta ga
salsa Atlanta
Atlanta Salsa
learn salsa in Atlanta ga
learn salsa dance Atlanta ga
salsa classes alpharetta ga
roswell sandy spring salsa class
latin dancing lawrenceville ga
bachata dance class atlanta ga
bachata dance lessons atlanta ga
bachata lessons Atlanta ga
bachata classes atlanta ga
atlanta bachata
Bachata atlanta
http://www.salsaatl.com/

learn salsa in Atlanta ga
learn salsa dance Atlanta ga
salsa classes alpharetta ga
latin dancing lawrenceville ga
bachata dance class atlanta ga
bachata dance lessons atlanta ga
bachata lessons Atlanta ga
bachata classes atlanta ga
atlanta bachata
Bachata atlanta
Salsa Classes Atlanta
Salsa lessons Atlanta
Salsa Dance Class Atlanta
Salsa dance lesson Atlanta
salsa dancing atlanta
Atlanta ga Salsa Dancing
latin dance class atlanta ga
latin dance lessons atlanta ga
salsa dancing lessons Atlanta ga
salsa latin dance atlanta
salsa latin dance lesson atlanta
salsa latin dance class atlanta
salsa classes gwinnett
salsa lesson Gwinnett
salsa dance lessons gwinnett
salsa lesson duluth ga
salsa classes duluth ga
salsa lessons lawrenceville ga
salsa classes lawrenceville ga
salsa lessons suwanee ga
salsa classes suwanee ga
salsa classes buford ga
salsa atlanta
Atlanta Salsa
salsa classes norcross ga
salsa lessons norcross ga
salsa classes lilburn ga
salsa lessons lilburn ga
latin dance class lilburn ga
salsa latin class gwinnett
latin dance snellville ga
latin dancing lawrenceville ga
http://www.Dancing4Fun.com


salsa classes gwinnett
salsa lesson Gwinnett
salsa dance lessons gwinnett
salsa lesson duluth ga
salsa classes duluth ga
salsa lessons lawrenceville ga
salsa classes lawrenceville ga
salsa lessons suwanee ga
salsa classes suwanee ga
salsa classes buford ga
salsa atlanta
Atlanta Salsa
salsa classes norcross ga
salsa lessons norcross ga
salsa classes lilburn ga
salsa lessons lilburn ga
latin dance class lilburn ga
salsa latin class gwinnett
latin dance snellville ga
latin dancing lawrenceville ga
http://www.meetup.com/dancing4fun/
Latin night Atlanta ga
latin dancing atlanta ga
Salsa Night Atlanta ga
salsa latin dance atlanta ga
latin club atlanta ga
salsa bachata club atlanta ga
dinner and latin dancing atlanta ga
bachata club atlanta
salsa club atlanta ga
Atlanta Salsa
Salsa Atlanta
salsa dance club atlanta
latin dance club atlanta ga
latin dance club decatur ga
salsa club sandy springs ga
latin club gwinnett
Latin Night Atlanta Ga
Latin Night Atlanta
latin dancing snellville ga
http://www.salsaatl.com/


Latin night Atlanta ga
latin dancing atlanta ga
Salsa Night Atlanta ga
salsa latin dance atlanta ga
latin club atlanta ga
salsa bachata club atlanta ga
dinner and latin dancing atlanta ga
bachata club atlanta
salsa club atlanta ga
salsa dance club atlanta
latin dance club atlanta ga
latin dance club decatur ga
salsa club sandy springs ga
latin club gwinnett
Latin Night Atlanta Ga
Latin Night Atlanta
Salsa Atlanta
atlanta Salsa
latin dancing snellville ga
http://www.latindancing4fun.com/


latin dancing Gwinnett
Salsa lesson Atlanta
salsa lessons Gwinnett
Latin dancing lawrenceville ga
latin dancing near suwanee ga
suwanee Ga dinner and dance
latin dance classes Atlanta
bachata lesson gwinnett
latin dance bachata duluth ga
atlanta Bachata
salsa lessons lilburn ga
salsa class near snellville ga
Salsa Gwinnett
latin dance atlanta
atlanta Salsa
salsa lesson lilburn ga
lawrenceville ga salsa lesson
latin dance class norcross ga
salsa Atlanta
Latin Night Atlanta
Salsa Night Atlanta
dinner and dance suwanee ga
https://www.facebook.com/Latindancinggwinnett
Latin dancing Gwinnett Facebook Fan page



latin dancing Gwinnett
Salsa lesson Atlanta
salsa lessons Gwinnett
Latin dancing lawrenceville ga
latin dancing near suwanee ga
Snellville Ga Latin Night
latin dance classes Atlanta
bachata lesson gwinnett
latin dance bachata duluth ga
atlanta Bachata
salsa lessons lilburn ga
salsa class near snellville ga
Salsa Gwinnett
latin dance atlanta
atlanta Salsa
salsa lesson lilburn ga
lawrenceville ga salsa lesson
latin dance class norcross ga
salsa Atlanta
Latin Night Atlanta
Salsa Night Atlanta
Latin dancing decatur Ga
https://www.facebook.com/SalsaAtl


Bachata Dance Class Atlanta Ga
latin Dance Class Bachata Atlanta Ga
Bachata dancing Atlanta GA
bachata latin dancing Gwinnett
lawrenceville Ga Bachata Class
http://www.meetup.com/dancing4fun/events/145932412/
Wedding First Dance Choreography
Atlanta Wedding DJ
Corporate Wedding party DJ
Memorable Weddings First Dance Atlanta
dance classes lawrenceville ga
Latin dance parties
salsa lesson duluth ga
latin dance lesson suwanee ga
salsa latin dance class duluth ga
latin dance class norcross ga
Salsa Atlanta
Dance lesson lilburn
dance lessons Buford Ga
dance lessons Norcross Ga
Salsa dance instructor Atlanta Ga
Latin dancing Atlanta Ga
Latin Night Atlanta Ga
Salsa Dancing atlanta ga
dance Salsa atlanta ga
latin dance alpharetta Ga
Atlanta Salsa
salsa lessons gwinnett
Salsa gwinnett
latin dance gwinnett
Latin club in gwinnett
latin dancing gwinnett
Latin club Gwinnett
Atlanta Bachata Fest
Bachata



 
When & Where

Gwinnett Ballet
1800 Macleod Dr
Lawrenceville, GA 30043


Ends Sunday, November 3, 2013 at 3:00 PM (EDT)
Add to my calendar
Organizer
Salsa ATL & Dancing4fun - Dinner Dancing Atlanta Ga
3rd Annual Latin Dance Classic + Halloween Latin Dance Parties Nov 1 - 3rd