3 Habits of Growth: Change Your Life in 9 Minutes a Day

Wednesday, October 17, 2012 at 12:00 PM

-

Wednesday, November 7, 2012 at 12:45 PM (CDT)
Who's Going
Loading your connections...
Event Details
By Invitation Only ...
"3 Habits of Growth:
Change Your Life in 9 Minutes a Day"

Want to build your business?

If so, what if I told you I could increase your paycheck in a way that makes high-profit growth easy, habitual -- almost automatic.
Would you be interested?

What if I told you these same "habits of growth" are the secret behind
Olympic gold medals,

the Billion-dollar fortune of a secretive Texan, and


the $2.1-million windfall I produced in my own business

If you're still interested, this may be the most-important letter you read in 2012 ...

Here's why: Your success in business (and life) stems from what you think and what you do every day ...
And most of that stems from your habits.

Example: Psychologists estimate that up to 95% of your thoughts today are the same ones you had yesterday.
Yikes.

And as much as 45 percent of your actions today are the same as yesterday. They are habitual.
We run on autopilot for much of the day, day after day, week after week, month after month ....

That's the power of habit. It can stick you in a rut ... or keep you in the groove for daily growth that compounds into huge payoffs.

So, to get better results in your business, you need better habits.

But not all habits are created equal.

In The Power of Habit, New York Times columnist Charles Duhigg makes a startling suggestion: You don't need to change dozens of habits to dramatically change your life.

Some habits are worth more than others. A lot more. And adding just a few of them to your life can significantly improve your life.

These super-valuable habits are also called keystone habits. And they "have the power to start a chain reaction, shifting other patterns as they move through our lives," according to Duhigg.

    "Keystone habits influence how we work, eat, play, live, spend, and communicate. Keystone habits start a process that, over time, transforms everything.

    "This, then, is the answer of where to start: focus on keystone habits, those patterns that, when they start to shift, dislodge and remake other habits."

Get that? Keystone habits can dislodge and remake other habits -- which is how you change your life.

Now. How many keystone habits do you need?
Good news: 3 are just plenty.
I know. Because, after a 7-year search, I've found a simple combination of 3 "keystone habits" that can produce incredible changes in your business and personal life.
I call them ...
"3 Habits of Growth"
... and they can deliver huge improvements, in yourself and your business, in only 9 minutes a day.
I've proven it myself, and I will prove it to you.

And, yes, you can really see dramatic change in only 9 minutes a day.

These 3 simple Habits of Growth helped
Michael Phelps win 18 Olympic gold medals (Habit 2)

Bunker Hunt amass a fortune of $5 Billion (Habit 1)

me rake in $2.1-million in my own business

(Habit 3)
Now.
Your time is valuable and I won't go on another 5-10 pages explaining how this works, so...
Here's a quick summary of what you get:
Personal training from me in the "3 Habits of Growth" in 4 fast, fun weekly tele-classes that last no more than 45 minutes each


Habit #1: Chant and Check Your Goals (time required: 1 minute)


Habit #2: See What You're Really Working For (time required: 3 minutes)


Habit #3: Get Out and Affirm (

time required: 5 minutes)




Access to an online "buddy system" that makes adopting these 3 habits almost automatic, by combining carrots and sticks (very cool!)


Best part: You will LOVE the results you get, or I'll pay you $100.
You read that right. I'm on a mission to share these ideas with the world, and I'm not messing around.
If you go through my 4-week program and don't start seeing big, dramatic growth in your business -- growth that shows up in your bank account -- just let me know.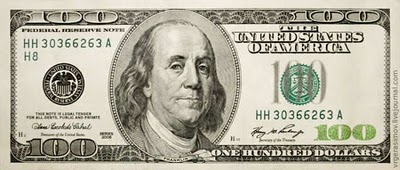 I'll refund your entire tuition ... PLUS I'll write you a check for $100.00 as a penalty out of my own pocket.

  Does that sound fair?

Here's What To Do Next
Join this program while there's still time -- and before the price goes up ...

The first of 4 weekly teleclasses is Wed. October 17, 2012. We start promptly at 12 noon CENTRAL TIME and go for 45 minutes.

The cost?

A refundable deposit of only $1 per day. That's right -- a measly $28 for this 4-week program.
Remember: If you're not 100% delighted with your results, your tuition will be refunded. PLUS, you get an extra $100.00 as my gift for giving "The 3 Habits of Growth" a fair try.

You risk nothing. And you have everything to gain.
There will plenty of Q&A time on each call to ask -- and get answers to -- your toughest  questions.

About me: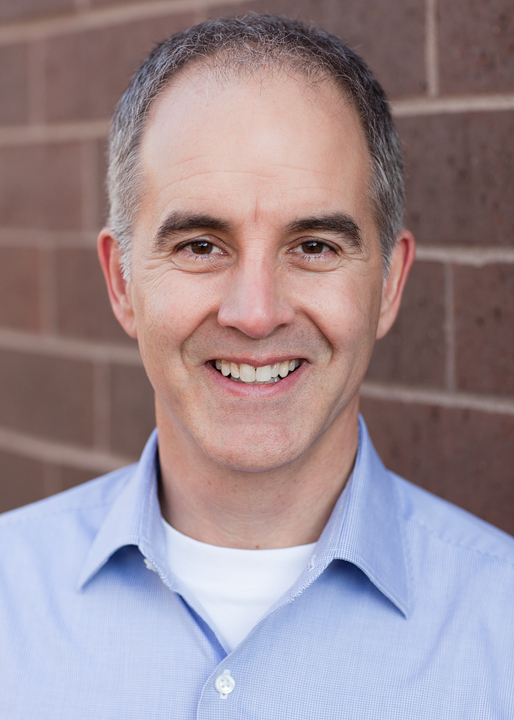 I'm Kevin Donlin, by the way :-)
I've been in marketing since 1994, when I sold what may have been the first ebook, "How to Find a Job on the Internet" (for $10, payable by check).

Since then, I've been interviewed on marketing-related topics by Fox News, ABC-TV, NBC-TV, CBS Radio, The Wall Street Journal, The New York Times, Fortune magazine, Entrepreneur magazine, and many other media outlets.
  Here Are Details For This 4-Week Series Of Teleclasses

Dates: Wednesdays, from Oct. 17 to Nov. 7, 2012

Time: 12:00 Noon to 12:45 PM CENTRAL TIME

Your Host: Kevin Donlin (www.clientcloningsystems.com)
Phone Number and Access Code: Provided upon registration.
Price: Refundable tuition of only $28.


Can't make one of the calls? No problem! They will be recorded for you to listen to later.
Avoid disappointment -- click the green button at the top of this web page to Order Now.



When & Where


4-Week Series of Teleclasses
Wednesday, October 17, 2012 at 12:00 PM

-

Wednesday, November 7, 2012 at 12:45 PM (CDT)
Add to my calendar
Organizer
Kevin Donlin - Client Cloning Systems
Get more clients like your best clients. With sales letters, web pages, and print ads that sell. Or you pay nothing.