2/25 WCS Events - Deep house w / KING BRITT and TERENCE TOY! $10 All Nite w / RSVP!
Los Angeles, CA
Bummer! Sales have ended.
Unfortunately, tickets for this event are no longer on sale.
Event Details
$10 All Nite RSVP!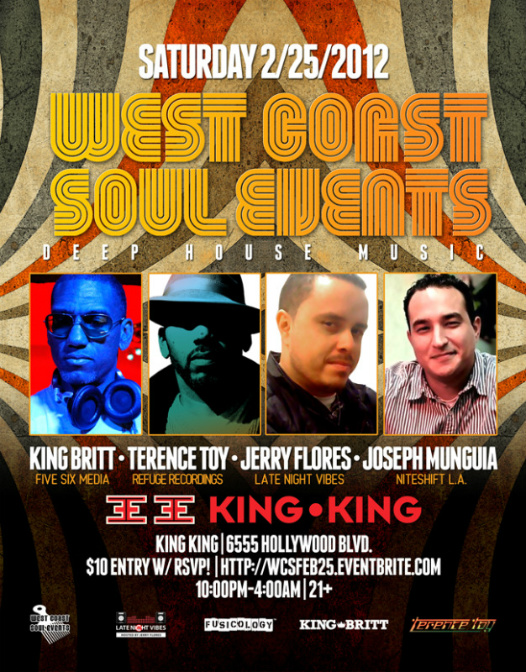 KING BRITT is a truly pioneering musician who is widely recognized a member of the royal elite of the Dance Music world. Based in Philadelphia, King Britt has been breaking the traditional boundaries and forging a unique path as a producer, musician, DJ, label boss and media revolutionary for over 20 years.  And we have him here, at WEST COAST SOUL EVENTS, to lay down some Soulful House Grooves For you!
Along side him We Have a Los Angeles DEEP HOUSE favorite, who's been keeping it SOULFUL for years!  TERENCE TOY!
Along with JERRY FLORES and JOSEPH MUNGUIA, this will be a night of soulful beats that WEST COAST SOUL EVENTS is known for!
This Event is $10 ALL NITE w / RSVP!
West Coast Soul Events - Lettin' U Know Whassup out West