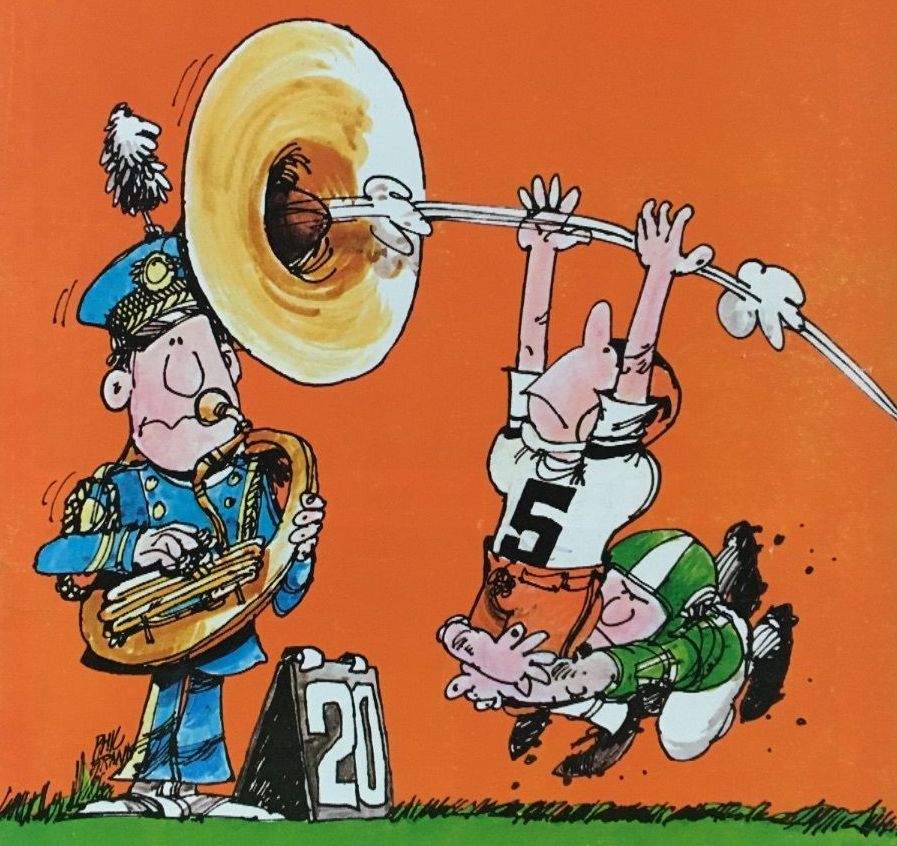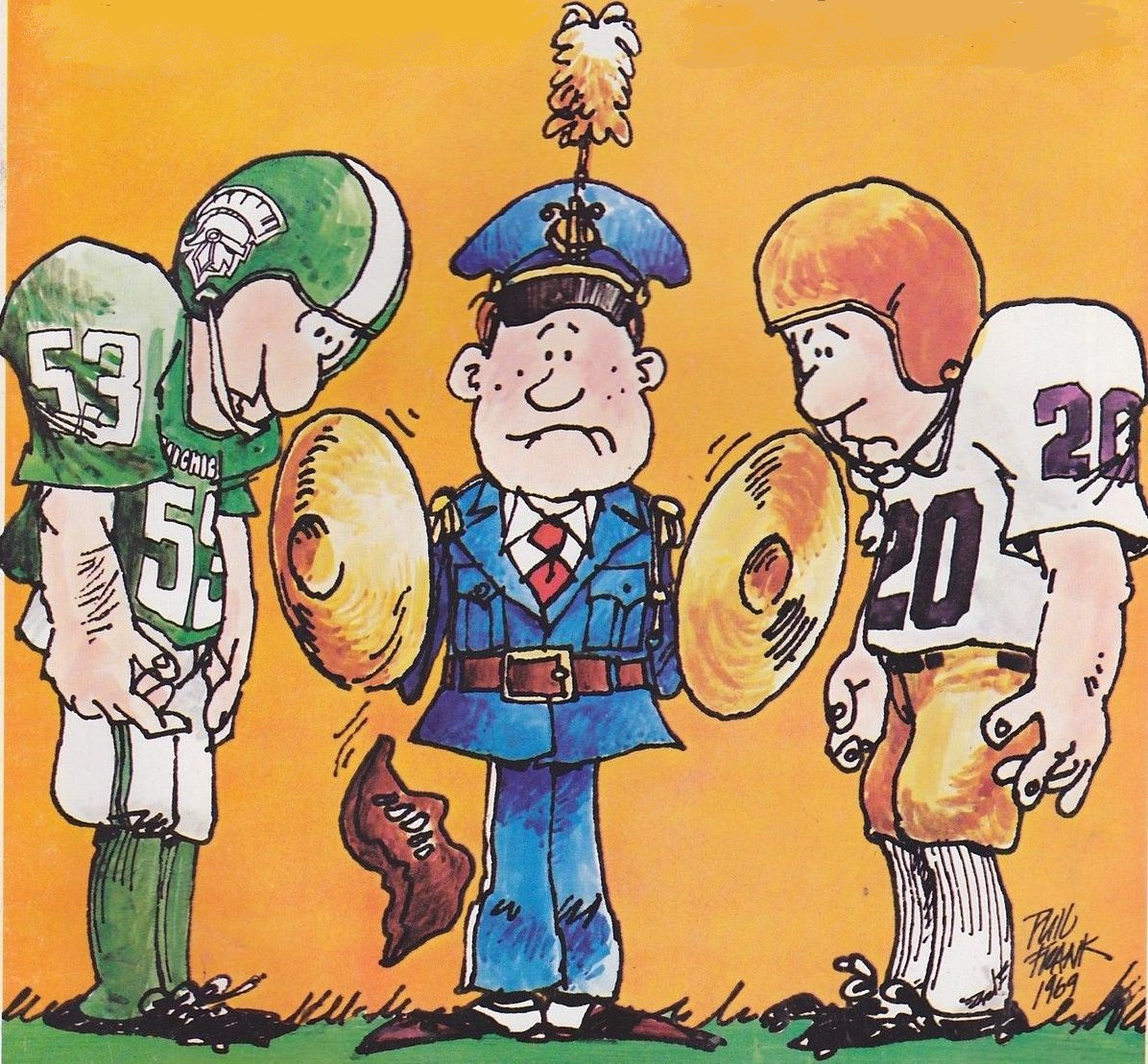 WELCOME! 
This is the registration page for the MSU Alumni Band 2016 Fall Reunion. Before you do anything, please read through these notes - it will answer many of your questions!
You may use this site to register for the Fall Reunion, purchase a lunch, register for the Golf Outing, the Homecoming Parade, contribute to scholarships, and pay your annual dues. Please read through each area below, before you begin to select your tickets! There have been some updates from previous years. If you have additional questions after that, please email us at alumband@msu.edu.

Four very important items to note right up front:
1. Annual dues are mandatory if you are participating in any of the events (the reunion, golf outing, or the parade).  Your dues run from September 1, 2016 - August 31, 2017, and help us subsidize event costs, and contribute to band-related projects and scholarships.  The only events throughout the year that have any registration fee are the Fall reunion and the Spring concert.
2. If you are participating in the Reunion (either the march to the stadium, or playing in the stadium), you are required to use the Alumni Band shirt. The shirt was introduced in 2014 with a very positive response. If you have your shirt from a previous event, you may bring it and use it again. If you need to purchase a shirt ($10.00), it is part of one of the reunion tickets below. If the weather is too cool for just the shirt, you can wear another shirt of a similar color underneath the Alumni Band shirt.
3. If you plan on marching to the stadium, and/or going in to the stadium, you MUST check in at Dem Hall in the morning AND participate in morning rehearsals. Late arrivals will not be accommodated - please plan accordingly for an early morning!
4. All participants can download their music on-line.  The link is provided below.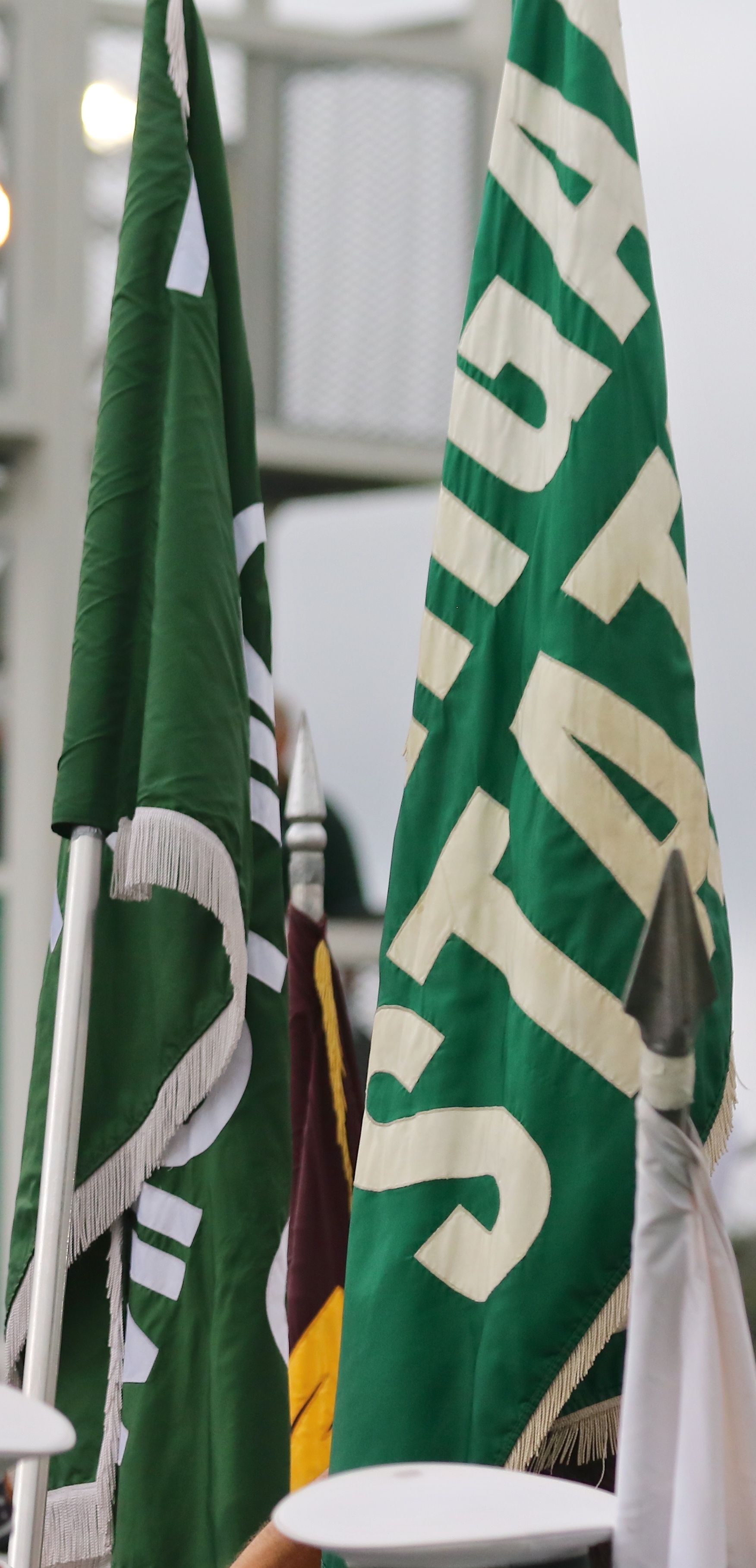 We look forward to having you join us on campus for the fun!   Even if you will not be attending, we encourage you to fill out the form to help keep our records up to date - select the ticket above that states "Annual Alumni Band Dues".
Please use this site to provide us with all necessary information to make sure you are properly registered for each event you wish to attend.  This is a secure site - none of the information you provide is being given to a third party.
This year the Alumni Band highlights the music of David Bowie, Glenn Frey (The Eagles), and Maurice White (Earth, Wind & Fire) 
The selections include:  Let's Dance, Hotel California, and Let's Groove
Registration
Fill out the form as completely as possible.  Each "ticket" shown is for a specific function or payment ... please make sure that you look at each ticket that you wish to receive.  To participate, you must select the ticket for the Annual Dues.  If you've graduated from MSU within the past year, your dues are waived for this year!  Please select the appropriate ticket for your annual dues (new graduates - you must supply your graduation year later in the registration process).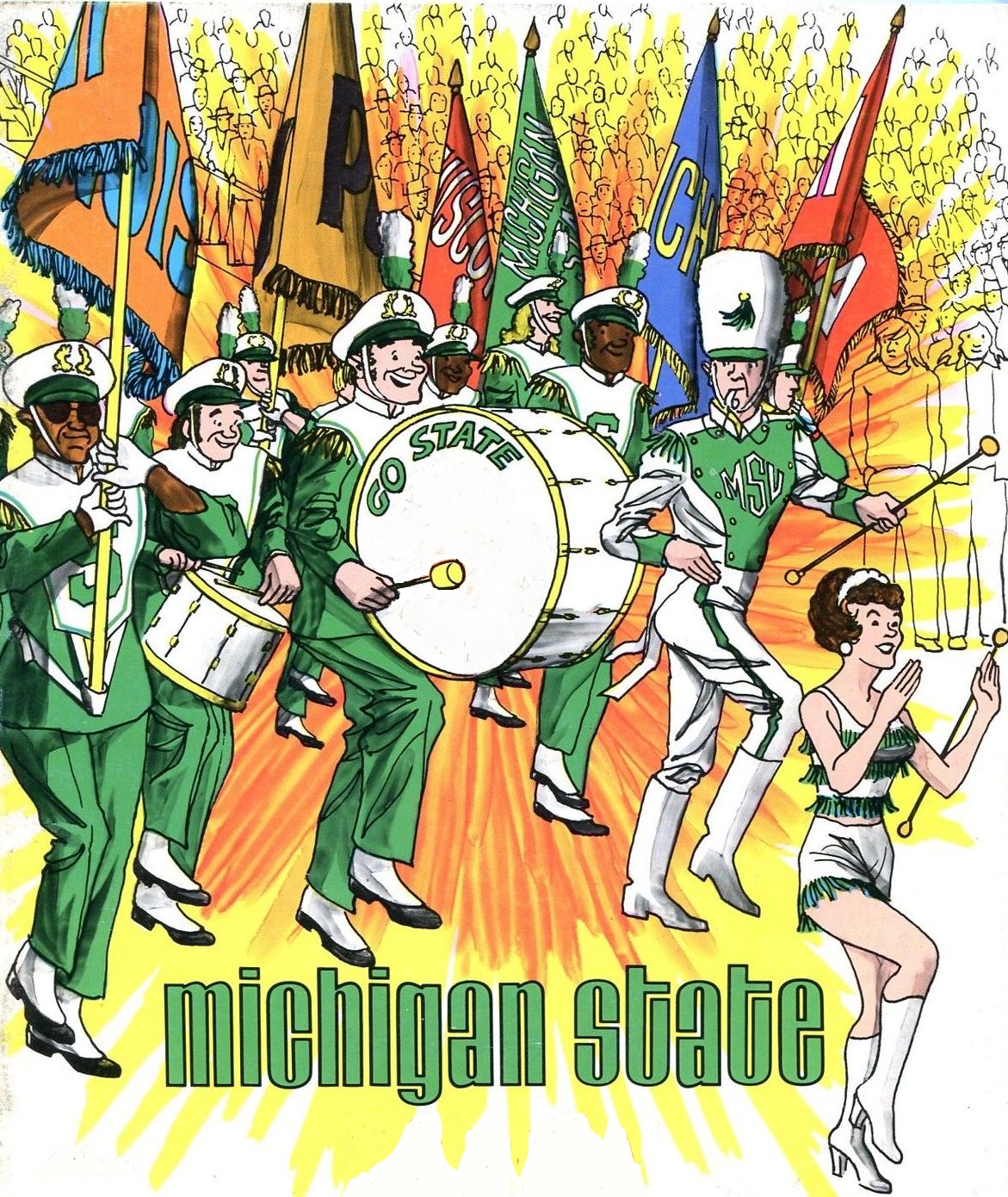 Register by September 9th to avoid late fees! Late registration begins September 10th, and costs a little more.
There are a number of questions with required responses.  This is to make sure you are charted correctly for the game, and to make sure we have the proper contact information.  Please make sure your email is current, and that you can receive attachments! 
We prefer that you pay by credit card, but you also have the option to send in a check (see "other payment options" below the credit card choices).  
EventBrite will generate an electronic ticket for you.  There is no need to bring this with you to the reunion.
Music is now available on-line in PDF format.  Please follow this link to access your part: (DOWNLOAD MUSIC HERE)
By viewing or downloading the music at the link provided, you agree to the following:
Members of the MSU Alumni Band may download this music solely in preparation for the MSU Alumni Band Reunion on September 24, 2016. Any other use is strictly prohibited - It is not intended for public use, other than as it relates to the scheduled performance on September 24, 2016.
Questions or comments?  Direct them to the Alumni Band at alumband@msu.edu, or call 517-351-4582.

 September 23rd - Golf Outing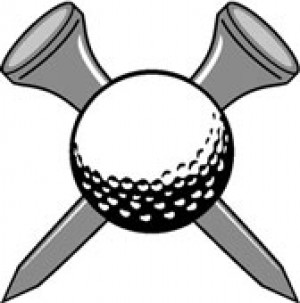 The Alumni Band will have their annual golf outing at Oak Lane Golf Course in Webberville.  The ticket price of $50.00 includes 18 holes of golf (scramble format), riding cart, lunch, and prizes.  There will be a 9:00am shot-gun start.  Please make sure you have spike-less shoes only.  There is no driving range on site.
You may set up your own foursome, or we can place you in a group.  There is a checkbox on the registration form that will allow you to specify your preference.
Make sure you've paid your annual Alumni Band dues before signing up to golf - it is required!
Oak Lane is approximately 25 minutes east of East Lansing, on M-43 (800 N. Main Street, Webberville).  For more information, contact coordinator Lynn Brown at 517-449-3800, or use the golf outing email: msuabgo@hotmail.com
Oak Lane Golf Course web site: http://www.oaklanegolf.com/
September 24th - Game Day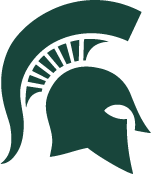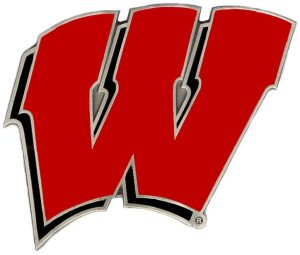 Join us as the Spartans will host the Wisconsin Badgers on September 24th. Game time has not yet been scheduled - please watch the various media outlets and/or the Alumni Band web site for any updates.  (http://spartanband.net/alumni/?p=1051).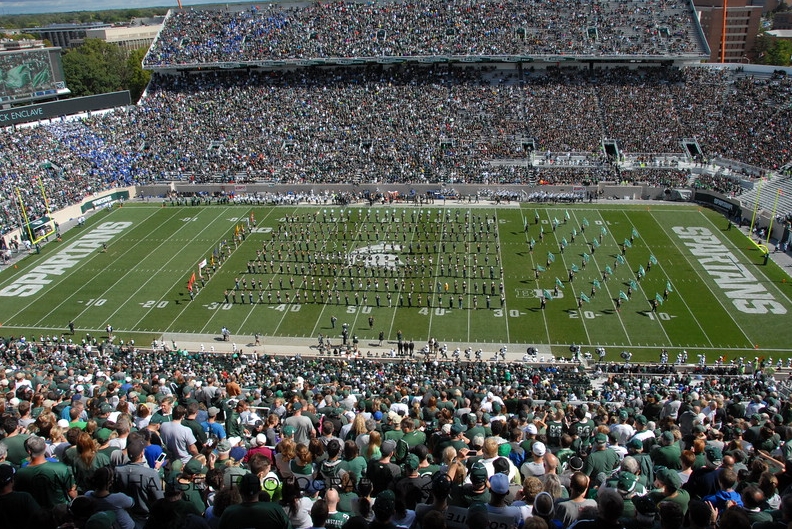 Schedule for Game Day (NOTE - THIS IS BASED ON A NOON KICK-OFF - SUBJECT TO CHANGE):
7:00-7:45 am     Registration and Hospitality, Dem Hall
7:45 am             Indoor Rehearsal starts (Note - you must participate in morning rehearsals if you plan to march at the game!)
9:00 am             Drill Rehearsal – Dem Hall Field
9:50 am             Lunch
10:50 am           Run-through on Adams Field (formerly Landon Field)
11:20 am           Enter stadium with wristband ID
12:00 pm           Kickoff
Morning Rehearsal  We will have both a music and marching rehearsal in the morning. Please plan on arriving early so that you can be part of these. You must participate in the morning rehearsals if you plan on marching at the game!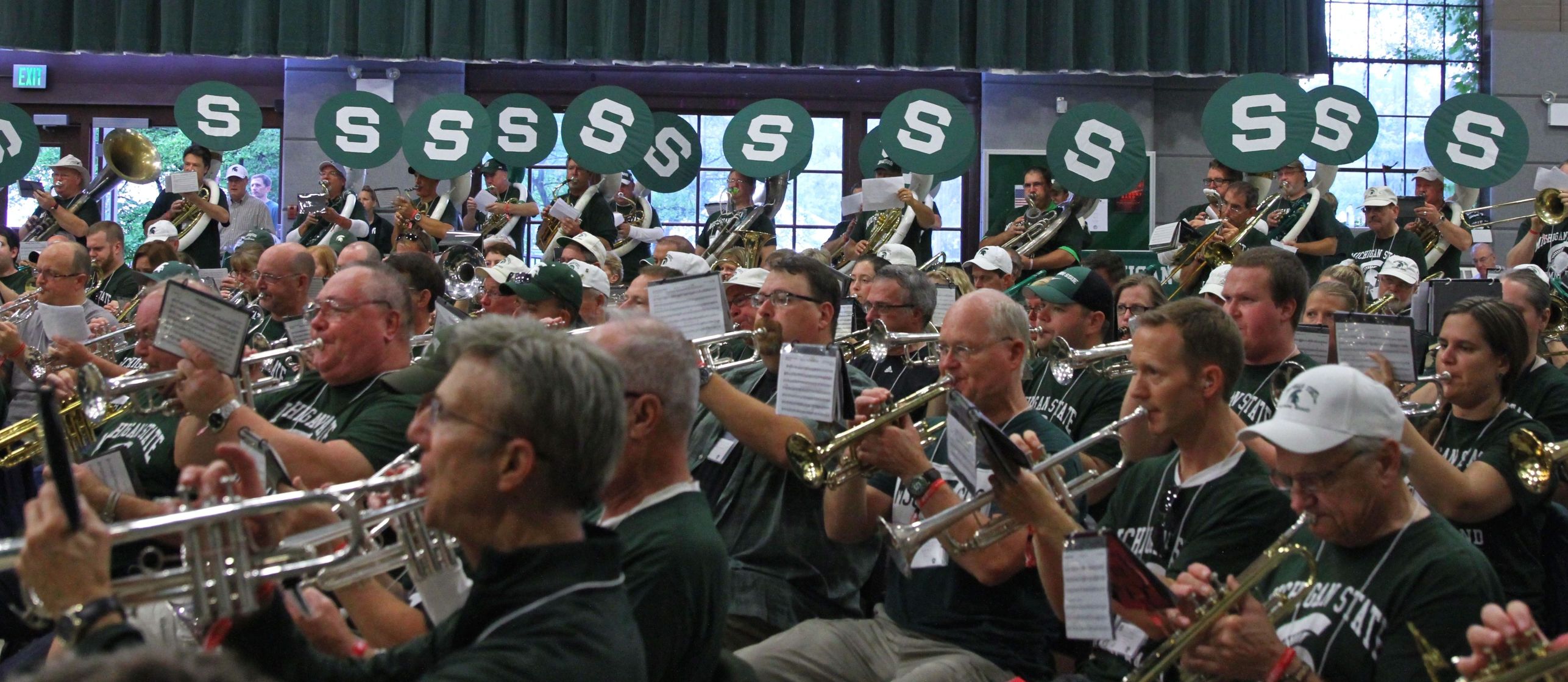 VIP's  Typically we're fortunate to have a number of guest speakers during the morning rehearsal.  In the past this has included President Simon, AD Mark Hollis, and various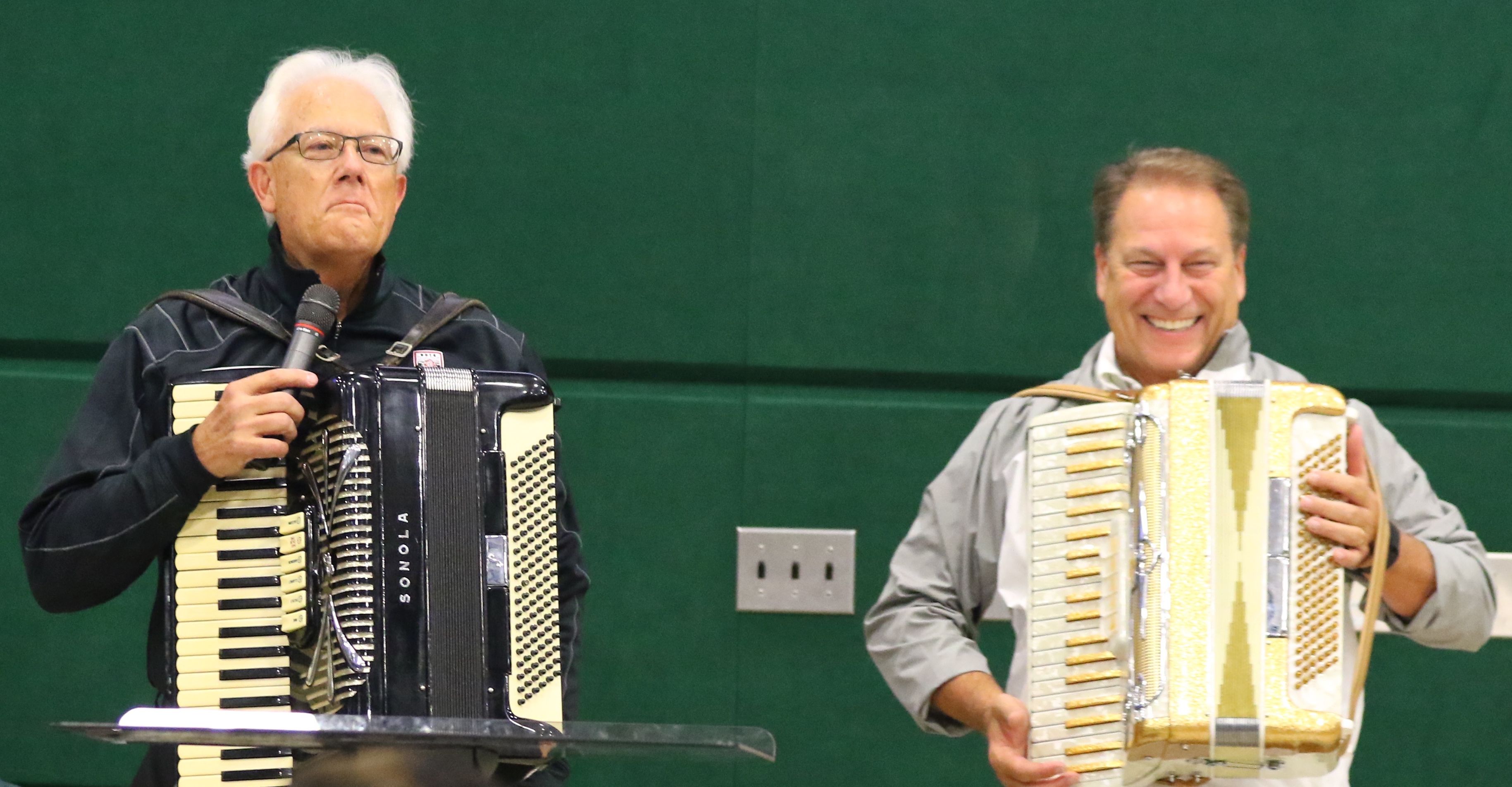 coaches.  Unfortunately, we can't control when they will arrive in the morning; as soon as they are available we will give them the opportunity to speak to the group.  If you want to hear their message, please join us at that time!
Lunch  Our break for lunch will give you the opportunity to get lunch on your own, or the Alumni Band can provide a box lunch.  If you prefer the Alumni Band lunch, please make sure that you select that "ticket" when registering!  You may order as many lunches of each type as you wish; the lunch consists of a sandwich (turkey, cold cuts, or veggie), chips, cookie and drink.

Instrument Policy  Please plan on bringing your own instrument to the reunion, or make arrangements to borrow one from another source.  MSU typically does not have instruments available to borrow; there may be limited exceptions for random instruments. In case of a loaned instrument from MSU, a non-refundable fee will be assessed. You must provide a valid, current photo ID to checkout any instrument or flag.
Stadium seating  Because this is a high-profile game, we do not yet know where the Alumni Band will be seated.  We may be seated in the stands again this year, in the southeast corner of Spartan Stadium (above the Spartan Marching Band), or we may be on the field.  As soon as we know, we'll post the information - but it may not be until game day.
Dem Hall  You will be able to leave items in Dem Hall during the game. However, the building will be locked during the game and unavailable to us, and will not be open until after the game is finished.  If you must leave the game early, please make other arrangements for your personal belongings.
Uniform  The green Alumni Band shirts which made their debut in 2014 have become our "uniform".  This is a required green Alumni Band T-shirt, which you may purchase as part of your registration package. We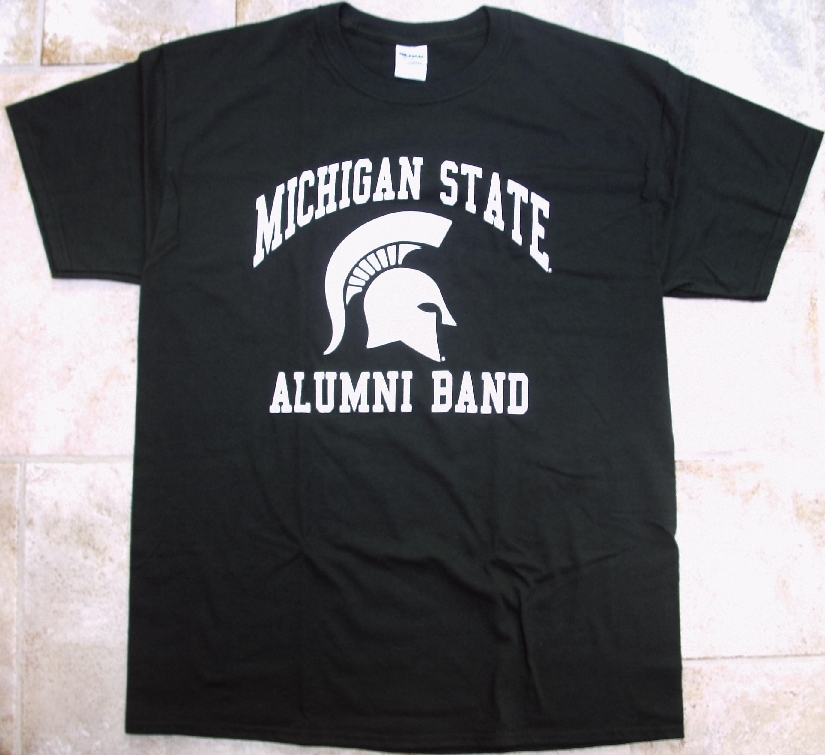 expect everyone to wear their shirt on game day; you can specify in the registration process your size, and you will be able to bring it back each year.  Please choose the appropriate registration ticket (with shirt or without).  For those individuals who have the shirt from the Alumni Pep Bands or a previous reunion, they may use that and register at the lower price.
We are also suggesting khaki pants, to go with the green shirt.
Parking   We understand that parking is a challenge on campus for everyone. Unfortunately, the Alumni Band cannot hold or guarantee parking.  Lots open five hours before kickoff - please plan on arriving early enough to park, and still make it to the morning rehearsal. Some parking options - the City of East Lansing ramp (across Grand River), and the commuter lot on Farm Lane (double-check the bus shuttle to make sure they are running early in the morning).
October 14 - Homecoming Parade
All Alumni Band members have the opoprtunity to participate in the annual Homecoming parade - this year on Friday evening, October 14th. The parade will begin at 6:00pm from the Hannah Community Center on Abbot Road in East Lansing, and wind its way through the city and on to campus. You do not have to march!  A flatbed trailer will be used with seats provided for the Alumni Band - sit while you play!  You may also walk along side of the trailer while playing.  Select the Homecoming Parade ticket below to participate in this always fun event.  Free and open to all members.  Participants will be provided additional information as the date approaches.  For more information, contact Special Events Coordinator Jack Nelson at jacknelson55@yahoo.com.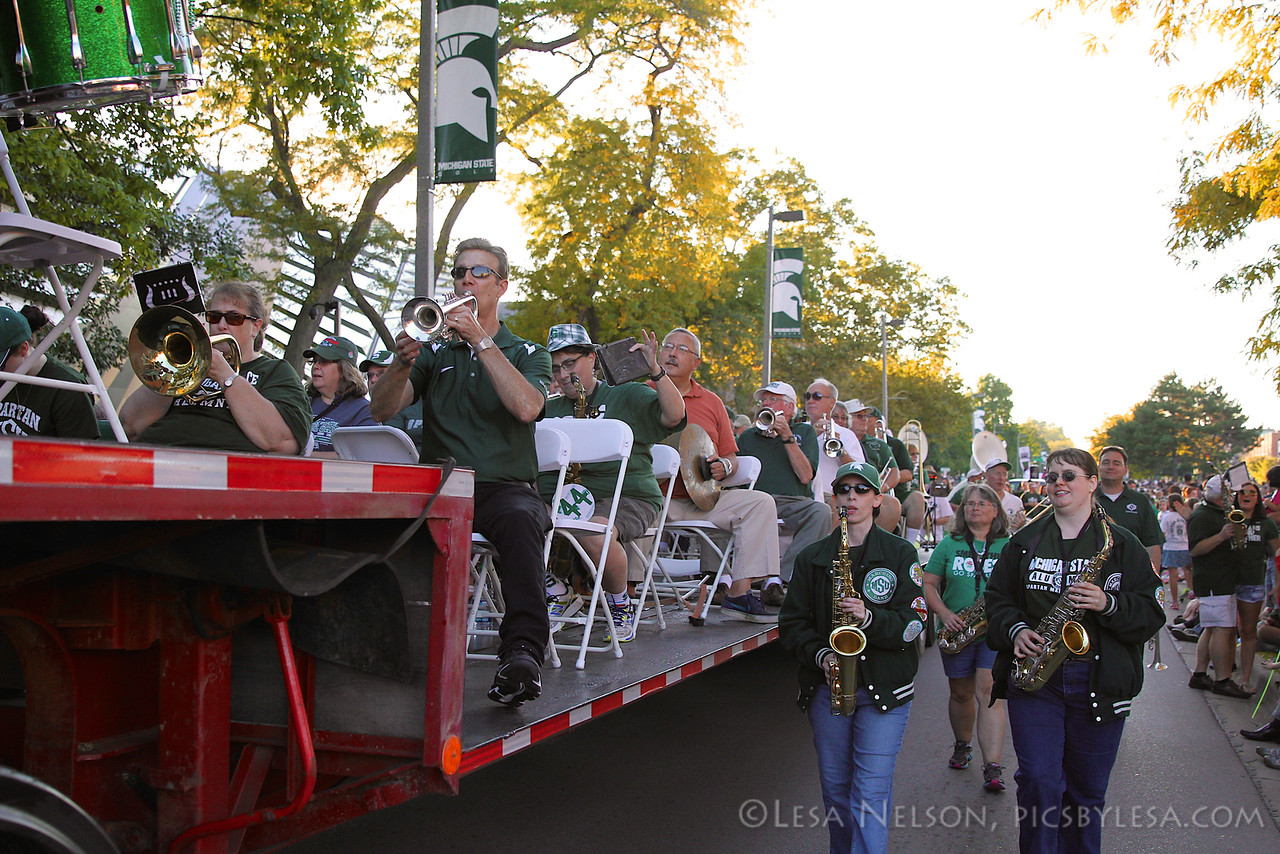 Donations
The Alumni Band encourages your support of scholarships and projects. This includes the following:
The John Whitwell Band Scholarship Fund - awarded annually to a student in honor of former director John Whitwell.
The Ken Bloomquist Scholarship Fund - awarded annually to a student in honor of former director Ken Bloomquist.
The SMB Jackets Sponsorship Fund - in support of all freshman in the Spartan Marching Band to award them their band jackets at no cost to them.
The Leonard Falcone Endowed Music Scholarship - provides scholarships for full time undergraduate and graduate music majors.  Awardees are selected by the Director of Bands.
The 
Leonard Falcone Memorial Bands Scholarship Endowment
 - is awarded to non-music majors who perform in both the Spartan Marching Band and one of the auditioned concert bands.
To contribute to the scholarships and projects listed above, you may use the tickets at the top of the page. Note that this method is
not
tax-deductible! To receive the official acknowledgement from MSU (and tax deduction), donations must be made directly through University Advancement (on-line donation). To do that, visit the following link:
https://www.givingto.msu.edu/gift/
, and on that page, under "Search for Fund", type in:
AE069 for the Bloomquist scholarship
AE06072 for the Whitwell Scholarship
AE060704 for the band jackets
AE0603 for the Falcone Endowed Music Scholarship
AE060709 for the Falcone Memorial Bands Scholarship Endowment
 Thank you!
Additional information and links:
Alumni Band home page:  http://spartanband.net/alumni/
Fall reunion: http://spartanband.net/alumni/?p=1051
Spartan Marching Band home page:  http://www.spartanband.net/
Music for the reunion: DOWNLOAD HERE