2014 One Word and Personal Brand Workshop

Multiple Dates
Event Details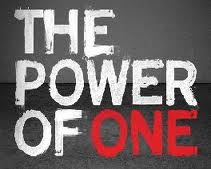 Achieve your goals and get the results you really want by starting with just ONE word.  

Instead of "should" or "have-to" goals that fizzle and fade after a few weeks, I offer a simple strategy that brings you long-lasting results.  
You choose just one word to focus upon and activate for an entire year!  

In my 2.5 hour workshop, you'll discover your  ONE word and learn how to activate it so that it becomes a driving force in all areas of your life.  

You will achieve greater success with less struggle AND amazing results that are more than what YOU could imagine! 
What makes this a workshop you can't afford to miss?  
You will:
Gain positive energy and excitement by results that seem magical and miraculous



Maximize your success by shifting from a scattered, fuzzy focus to a single, clear focus 




Achieve your goals with less struggle and more fun


Uncover qualities that bring out your best 
 

Develop a clear, consistent and powerful personal brand message
Here's a small sampling of the words people have chosen and now it's your turn to uncover the one that is waiting to be RELEASED over your life and the lives of those around you:
Rest
Audacious
Harmony 
Bold
Freedom
Valor
Possibility
Inspire
Determined
Creative
Sparkle

Abundance
Receive
In addition, you'll receive:
BONUS #1:  Laser coaching to bring greater clarity and focus so that the right word emerges for you.  
BONUS #2:

  Vital information on how NOT to sabotage the power of your word.
WHEN:     Tues., December 3, 6:30-9 pm  DONE
                   Thurs., December 5, 12:30-3 pm  DONE
                    Wed., Jan 8, 6:30-9 pm  

ALMOST SOLD OUT


                    Fri., Jan. 10, 10-12:30 pm 
                    Sat., Jan. 11, 9:30-Noon  

ALMOST SOLD OUT

WHERE:   4247 Highborne Drive, Private residence in N.E. Cobb, Marietta 30066
COST:       39.00
Organizer
Susan Brown of Impact Coaching
Susan Brown of Impact Coaching, an 18 year breast cancer survivor-thriver, is passionate about helping others fulfill their potential by overcoming adversity and optimizing leadership capacity.
Susan is also known as a Christian change expert as her coaching, consulting and training apply scientific research from the fields of neuroscience, epigenetics and positive psychology blended with faith-based beliefs. 
Susan works with professionals facing difficult challenges or transitions in their career, overwhelmed by stress and current demands. 
She is the author of the Seven Powers of One Word, Transforming Adversity into Destiny and is available to speak to your group or organization or facilitate a course on how to maximize the seven powers of one word to optimize your success and manifest your destiny.
Susan is uniquely trained to help people upgrade their immune system, well-being and vitality.  Areas of focus include: optimal immunity, life purpose and calling, energy management and leadership.
2014 One Word and Personal Brand Workshop