| | |
| --- | --- |
| 2013 Florida Postharvest Horticulture Tour, March 4th - 8th | |
Event Details
The 24th Annual Florida Postharvest Horticulture Tour
March 4 - 8, 2013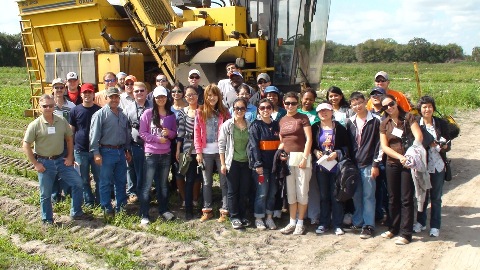 The annual Florida Postharvest Horticulture Tour is coordinated by Dr. Steven Sargent, Professor of Postharvest Technology at the University of Florida, Horticultural Sciences Department.  The Postharvest Tour will provide an opportunity to experience first-hand the latest technologies for harvest, handling and shipping of subtropical and tropical fruits, warm and cool season vegetables and ornamental crops. It is designed for produce industry professionals, educators, researchers and students in such diverse areas as field and packinghouse management, wholesale and retail sales, and import/export. The group will visit large and small-scale operations, compare cooling technologies, visit a fresh-cut processor and a major supermarket distribution center.  
Sponsored by the Horticultural Sciences Department and the University of Florida-IFAS Cooperative Extension Service
Faculty Coordinator
Steven Sargent received a Ph.D. in Agricultural Engineering Technology from Michigan State University in 1984 and joined the University of Florida in 1987.  Steve is also responsible for teaching  the graduate course Postharvest Technologies for Horticultural Crops, which is designed around the Postharvest Tour.  His Extension and Research Program addresses the effects of harvest, handling, cooling, packaging, and transit operations on postharvest quality and safety of fresh fruits and vegetables.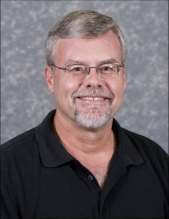 Dr. Steven Sargent, Tour Coordinator
 Phone: 352-273-4780
 E-mail: sasa@ufl.edu
 Website: http://hos.ufl.edu/faculty/sasargent
Registration Details:   Register by Feb 6th, 2013
The registration fee includes transportation during the tour.  Hotel and meal costs are the responsibility of each participant.  For the Tour, we reserve a block of hotel rooms for the group in advance and each participant pays upon check out. 
Local Hotels
Gainesville has a good selection of lodging options available.  The following hotels are close to campus and have an airport shuttle option.
Preliminary Itinerary: *subject to change
Monday, March 4th: Gainesville - Depart (7am) Strawberry production, CSA, Hydroponics
Tuesday, March 5th:  SW Florida- Vegetable production (Potato, Tomato, Citrus, Specialty crop)
Wednesday, March 6th:  SE Florida - Importer, Tropicals, Inspection
Thursday, March 7th:  Central Florida - Citrus packing, processing, marketing
Friday, March 8th:  Central Florida- Fresh-cut operation, Distribution center
Return to Gainesville around 7pm