16th Annual Stars on Staff Celebrity Luncheon

Saturday, April 28, 2012 from 11:30 AM to 3:00 PM (PDT)

San Francisco, CA
Event Details
Music In Schools Today presents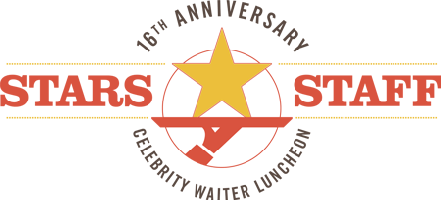 16th Annual
Stars on Staff Celebrity Waiter Luncheon
Saturday, April 28, 2012
11:30 a.m.-3:00 p.m.
Reception   |   Lunch    |    Auctions    |    Music

Hosted by nationally known Bay Area Comedian, Bob Sarlatte
Auctioneer:
ABC7 News Anchor Dan Ashley

Musical Entertainment:
--Grammy winner and Ambrosia frontman,  David Pack

--PUSH featuring Dan Ashley
--Alma Desnuda
--Kitty Margolis
--Eoin Harrington

--Kingsborough

plus other special guests

Musical Directors:
--Bay Area Music Icon, Dick Bright
--Producer and Musical Director for the Grammy pre-telecast, Larry Batiste.
Waiters:
Mayor Willie Brown
Michael Capozzola
Peter Fitzsimmons

Joe Fonzi
Leah Garchik
Eoin Harrington
Ryan Houston

Brian Jagde
Billy KIngsborough

Kitty Margolis
Dianne Nicolini
Renee Richardson

Don Sanchez
Hoyt Smith

Please join us Saturday, April 28, at Ana Mandara Restaurant in Ghirardelli Square for an afternoon filled with music from Bay Area musicians, modern Vietnamese cuisine prepared by Star Chef Khai, and silent and live auctions featuring many unique items!
The luncheon provides you and your guests the opportunity to mingle with members of the Bay Area music and education communities and to be served and seated with local celebrities. But most importantly, your attendance helps ensure that music programs stay in the Bay Area public school systems!

Sponsored by: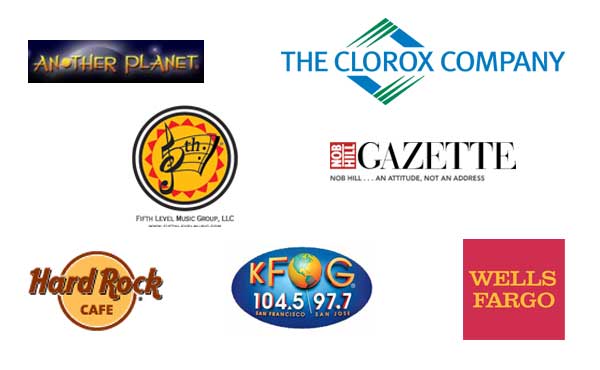 When & Where


Ana Mandara Restaurant
891 Beach Street


San Francisco

,

CA

94109-1102

Saturday, April 28, 2012 from 11:30 AM to 3:00 PM (PDT)
Add to my calendar
Organizer
Music In Schools Today (MUST)
A San Francisco Bay Area 501 (c) 3 non-profit organization with national impact, Music in Schools Today (MUST) advocates for, supports and develops integrated, accessible, sustainable and measurable music-in-education programs that improve student achievement.
Despite extensive research indicating that music instruction supplies intellectual, emotional and physical components critical to children's development, music and arts programs continue to be the victims of budget cuts.  Since 1983,  MUST has combated this trend with programs resistant to budget slashing, serving over 60,000 children and youth annually and advocating restoring music as an essential principle of pre-K through 12 education.
Wednesday, April 25, 2012 - 8:40 AM
Just Announced! Live Auction Items!!

 
1. Lunch with Willie Brown
No matter what your political persuasion, Willie Brown is still a Mayor of San Francisco, he is the ultimate politician, saveur and raconteur! One or two of you may join him for lunch at Ana Mandara Restaurant in San Francisco, and believe me, the conversation will be lively. Better be at the top of your game for the bidding on this unique gathering!
 
Fair Market Value:  $150      Donated by Willie Brown and Ana Mandara Restaurant
 
 
2. Warwick Bass Guitar
Famed for their construction out of fine hardwoods, Warwick guitars were created in Germany and are now produced to the same high standards in several countries. If you are looking for the tightest lows and the brightest highs, this slightly used Streamer Stage II is your bass. The body is made from a non-endangered African hardwood called afzelia, which is dense and resonant. The neck is a 5-piece combination of ovangkol and afzelia that runs through the body and is fitted with a wenge fingerboard. It features MEC active J/J pickups, MEC active 3-way electronics and gold hardware. A new one would cost $8,000.
 
Fair Market Value: $3,000        Donated by Kathleen Carpenter
 
 
3. NASCAR Racing Experience
If you have had no car racing experience but just want to get out on the track and enjoy the macho feeling, or if you have had some race car experience, this NASCAR racing class will leave you rejuvenated! The three day class includes some classroom time, a lot of track time, personal and group instructor time, lots of noise and immense thrills. Sporthings & More holds this class at several locations in the U.S., and the package includes a 4 night stay at a Hyatt hotel. Attire: MUST have helmet and balls!
 
Fair Market Value: $3,080         Opening Bid: $ 3880
 
 
4. Cocktails and Concert at Green Gables in Woodside
Step back in time to the Great Gatsby era and enjoy a magnificent afternoon at the fabulous and historic Green Gables estate built in 1912 in Woodside. The Fleishhackers invite 30 of you for a tour of their famous estate and for a sumptuous cocktail party on the terrace overlooking the manicured lawns and the Roman reflecting pool. The highlight of the afternoon will be the sensational sounds, the captivating harmonies and the rhythmic grooves of Alma Desnuda, the charismatic, San Francisco based, acoustic rock quartet. Alma Desnuda (naked soul) was voted "Best Live Act 2011" (Slim's, SF), and producer David Pack attributes their success to "a natural-born stage charisma and an act that manages to capture lightening in a bottle." Plan this unforgettable party on a mutually agreeable afternoon in July or August 2012.
 
Fair Market Value: $8,500        Donated by David and Vicki Fleishhacker, Becky and Bob Pringle and Alma Desnuda
 
 
5. Chicago/Doobie Brothers Concert
A concert for the true rock lovers! 4 of you will enjoy tickets in a VIP box for this fabulous double header concert at the Concord Pavilion July 14, 2012. The tickets will include VIP parking and private bar access. Step back in time for an evening!
 
Fair Market Value:  $800   Donated by Sleep Train Pavilion
 
 
6.Private Concert with David Pack
put on a private concert for 12 with David Pack, the Voice of Ambrosia, whose top ten hits include "How Much I Feel", "Biggest Part of Me" and "You're the Only Woman". This intimate concert for you and your best friends will be hosted by Silver Oak Cellars, and held in the private tasting room of their brand new Napa Valley winery. You will sample the latest and greatest of one of California's premier winemakers, and then enjoy a private tour of Silver Oak Cellars new facility. Schedule this concert event on a mutually agreeable day before May 2013.
 
Fair Market Value: $26,000    Donated by David Pack and Silver Oak Cellars
 
 
7. History and Cocktails at Wells Fargo Museum
Ten of you should gather for a delightful evening starting with cocktails among the stagecoaches... not quite a chuck wagon affair! The coaches and other historical items will be your backdrop for wine and appetizers in the lobby of the Wells Fargo Bank building on Montgomery Street in San Francisco. The Wells Fargo head historian will join you for some scintillating historical details and a question period that you won't want to miss! Then, filled with historical memories of our roots, wander around the corner to Perbacco for a lively gourmet conclusion to your evening. A fine San Francisco evening steeped in tradition!
 
Fair Market Value:  $1,100      Donated by Wells Fargo Bank, Perbacco and Bob Pringle
 
 
8. Dave Matthews Band
This is sure to be a wonderful concert for two of you at the Shoreline Amphitheater in Mt. View on September 9, 2012. Your seats, definitely priceless, will be two of Dave Matthews' personal seats in the section reserved for band members and friends. Very fine seats! Your VIP tickets include access to the club and lounge area for band family members and friends, where food and drink is complimentary. Although you will not be able to mix with band members there, you will certainly hobnob with their family and friends. An unforgettable way to enjoy a truly famous and classic rock star concert!
 
Fair Market Value: $980     Donated by Dave Matthews


Thursday, April 5, 2012 - 12:27 PM
Kingsborough just added!
Kingsborough, winners of Hard Rock Rising the Battle of the Bands 2012, has just been added to the line-up for Stars on Staff. Check them out at www.kingsboroughmusic.com.  Great, great music happening April 28th! Don't miss it!
Saturday, March 31, 2012 - 3:42 PM
Welcome sponsor peermusic!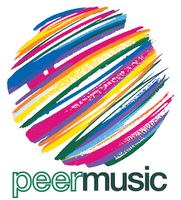 Saturday, March 24, 2012 - 2:36 PM
Welcome to our Vodka Sponsor!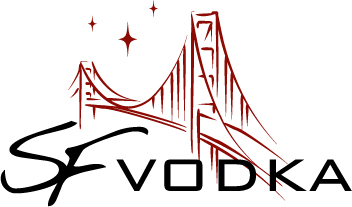 Wednesday, March 14, 2012 - 1:45 PM
Welcome to our Wine Sponsor!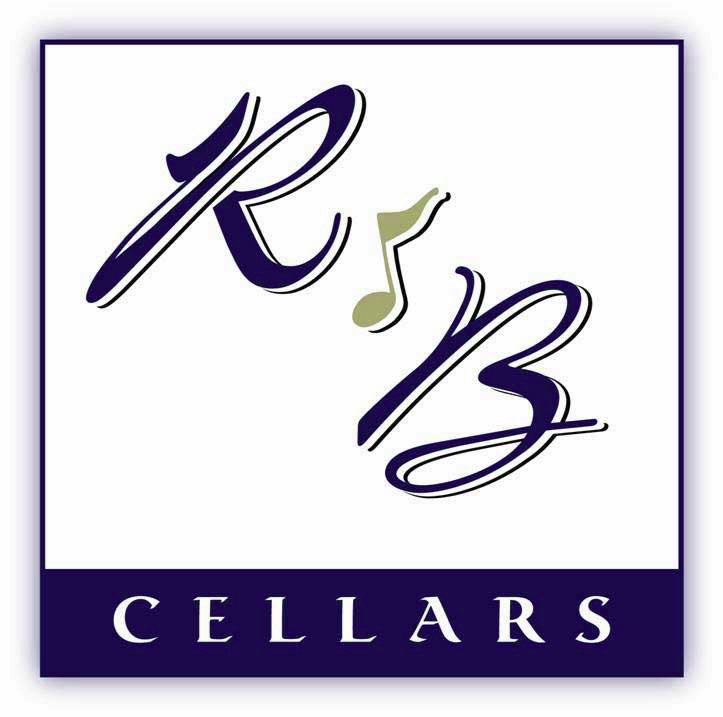 Wednesday, March 14, 2012 - 1:42 PM
Updated Stars Honorary Committee 
Larry Batiste
Dick Bright
Susie Codd
Karen Dunn
Senator Dianne Feinstein
Superintendent Carlos Garcia
David Gockley
Sophie Huet
Maura Lafferty
Meg Madden
Michael Olmstead
Congresswoman Nancy Pelosi
Grace Prasad
Joshua Robison
Alan Schroeder
David Schwartz
Michael Tilson Thomas
Thursday, March 1, 2012 - 10:15 AM
Stars Honorary Committee
Larry Batiste
Dick Bright
Susie Codd
Karen Dunn
Senator Dianne Feinstein
Superintendent Carlos Garcia
Sophie Huet
Maura Lafferty
Meg Madden
Michael Olmstead
Congresswoman Nancy Pelosi

Grace Prasad
Alan Schroeder
David Schwartz
Monday, February 20, 2012 - 10:03 AM
Alma Desnuda Added To Line Up!
Alma Desnuda (Spanish for "Naked Soul") has just signed on to join the list of outsanding performers at this year's Stars on Staff luncheon!.  From the San Francisco Bay Area, Alma Desnuda is best known for their captivating harmonies, rhythmic grooves, and inspiring lyrics.  Often described as California Acoustic Soul (a mix between Jack Johnson, Sublime and the Beatles), they were recently voted by the public as "Best Live Act 2011" (Slim's SF). Grammy-winning recording artist and producer David Pack attributes the band's success to their "natural-born stage charisma, whom like Dave Matthews Band, are an authentically gifted live act that have managed to capture lightening in a bottle."

Following their award-winning debut album Middleway, the internationally-touring band's sophomore release Riders has already won songwriting competitions like John Lennon Contest and has also generated spotlights from press and radio, including the title of "Top 5 to Watch in 2012" (Diablo Magazine). 

Speaking on their collaborations with various non-profits including Music In Schools Today, KFOG DJ Renee Richardson applauds the band's commitment to community outreach and says the band "appeals to the highest ideals of the zeitgeist of global culture."  Whether it's uniting the world through singles like "Life We Got" or simply living each day with a naked soul, these four brothers are carving out a destiny that's sure to take them to the top.  Website Link:  www.4nakedsouls.com
Saturday, February 18, 2012 - 1:40 PM
Payment Options
Tickets can also be purchased directly from MUST via check (with no additional fees added). Please download the registration form at www.mustcreate.org and mail with your check (made payable to MUST) to:
MUST/Stars Luncheon
582 Market Street, Ste. 213
San Francisco, CA 94104
For more information, call Karen Dunn at (925) 708-0307 or email Karen@kmdpro.com.